Year-End Updates on LIFT Operations – November 2020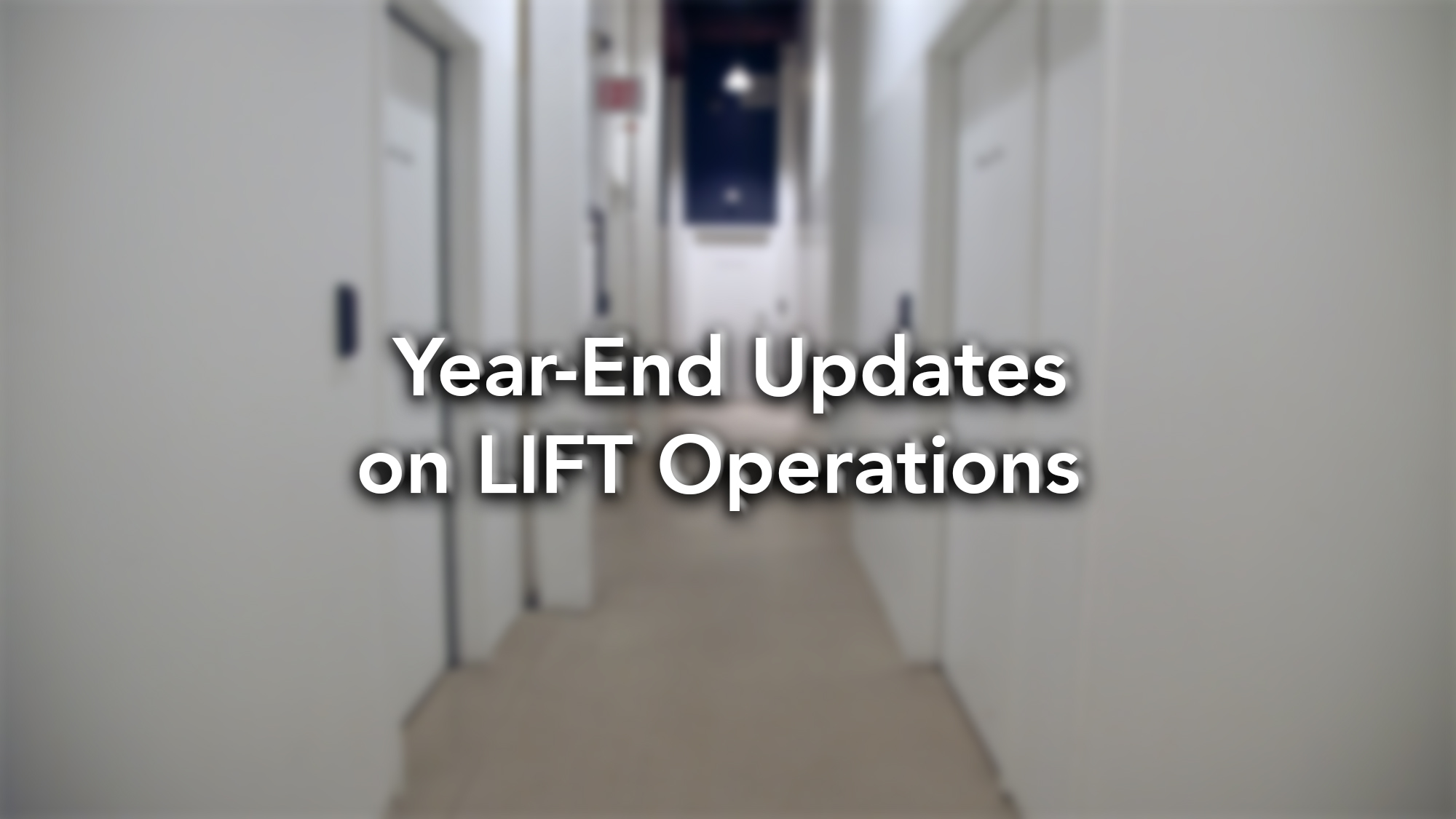 YEAR-END UPDATE ON LIFT OPERATIONS – NOVEMBER 2020
November 23, 2020
Dear Members and Community,
The Liaison of Independent Filmmakers of Toronto will be revising our operations for the rest of the year, as a result of Friday's announcement by the Government of Ontario's action to stop the spread of COVID-19:
https://news.ontario.ca/en/release/59305/ontario-taking-further-action-to-stop-the-spread-of-covid-19
1. The Education Department continues to offer our workshops online until Wednesday, December 9, 2020. Registration for the Winter 2021 Season will open in late January.
Details: https://lift.ca/workshop-registration
2. All production equipment rental access and our post-production facilities will remained closed until further notice in accordance with the provincial wide shutdown due to the continued Covid-19 pandemic.
3. Motion picture film stock can still be purchased via our on-line store, with the option to ship by post only. Curbside pick-up has been suspended until further notice. All LIFT Store orders for 2020 must be made by 4:00pm EST on Friday, December 11, 2020 in order to guarantee shipping the following week. We will not be taking any online orders over the holiday closure.
Details: https://lift.ca/store
4. General Level memberships can still be purchased online. Upgrading to Production Level and all other levels of memberships will be on hold until January 2021.
Details: https://lift.ca/lift-membership
5. Our annual Holiday Closure will remain as announced a few weeks ago. We will be closed from Friday December 18, 2020 at 5:00pm through to Tuesday, January 5, 2021 at 10:00am.
There will be no rentals or online store purchases available over the holiday closure.
In January 2021, we will revisit plans for re-opening our production equipment access and our post-production facilities when deemed safe.
In the interim, for any urgent matters staff can be reached via email:
https://lift.ca/contact-lift-2
For more information about COVID-19 in the Province of Ontario, please visit https://covid-19.ontario.ca

Sincerely,
Chris Kennedy
Executive Director