Board of Directors
(Current as of October 3, 2022)
Contact | hr@lift.on.ca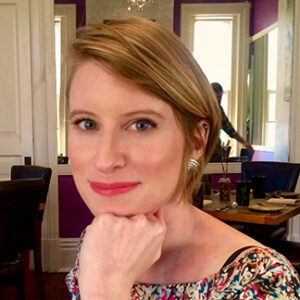 Aimée Mitchell (Interim Chair)
Dr. Aimée Mitchell (she/her) is the Project Manager for Archive/Counter-Archive, a seven-year SSHRC Partnership grant hosted by York University that is dedicated to activating and remediating Canadian audiovisual archives created by Indigenous Peoples (First Nations, Métis, Inuit), the Black community and People of Colour, women, LGBT2Q+ and immigrant communities. She is the former Distribution and Collections Manager at the Canadian Filmmakers Distribution Centre (CFMDC), Canada's largest collection of independent artisanal film. Dr. Mitchell was the Project Manager for XL-Outerworlds, a Canada 150 commission of five new short IMAX films created by Canadian experimental artists led by Janine Marchessault of the Public Access Collective. She is an independent media art programmer, a founding member for the Toronto Queer Film Festival, and a current board member of the8fest, a one-of-a-kind small-gauge film festival in Toronto. She is an advocate for audiovisual media makers across formats and gauges big and small.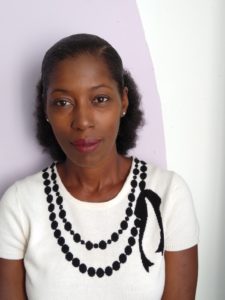 Orla Garriques is a multi-faceted professional working at the intersection of film, television, digital media and the arts. She has delivered collaborative initiatives that promote content and talent abroad for leading media institutions Toronto International Film Festival, National Film Board of Canada and South African Documentary Filmmakers' Association. Garriques is an alumna and mentor of the Canadian Film Centre. She has worked with award-winning production companies in the areas of business affairs, marketing, digital content creation and audience engagement. Film and TV credits include "Little Mosque on the Prairie," "Designer Guys," "Style Department, " "Goldmind," "Guns," "Made in Canada," "Skin Deep, "Jozi-H," and "Love Jacked." Currently, Orla is the Marketing Director for Inner City Films, overseeing marketing, sales and export strategy for film and television properties. She also sits on the Board of the Liaison of Independent Filmmakers of Toronto (LIFT), and Advisory committee of CFC Media Lab Fifth Wave, an accelerator for female digital entrepreneurs.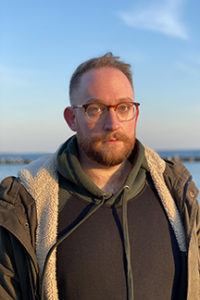 Daniel McIntyre (Secretary)
Daniel McIntyre is a celluloid-based artist working with concepts of memory, identity, and history. Working with hand-processing, found footage, and photographic technique, his work involves a crucial connection between visual structure and subject matter. McIntyre holds an MFA from York University and exhibits worldwide at venues including Oberhausen Kurzfilmtage, The National Gallery of Art, Cinémathèque québécoise, The British Film Institute, the Istanbul Modern, and the Museum of the Moving Image. He is currently experimenting with organic film chemistry, animation techniques, and formal structures.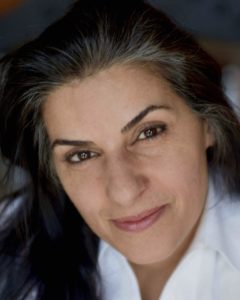 Aeyliya Husain
Aeyliya Husain is an award-winning documentary filmmaker whose work focuses on issues of representation, images of war and their interpretation, women, and photography. She has exhibited at festivals both nationally and internationally including, Tribeca Film Festival, San Francisco Docfest, Glasgow Short Film Festival and São Paulo Film Festival. Her latest film "The Fifth Region" had its premiere at imagineNATIVE, in October (2018) and on the Documentary Channel (2020). Her work has been supported by production grants from the National Film Board of Canada, Canada Council for the Arts, the Ontario Arts Council and the Toronto Arts Council and VICE Media. Husain holds an MFA in Film Production from York University (Toronto, Canada) and a BA from the University of Waterloo (Waterloo, Canada).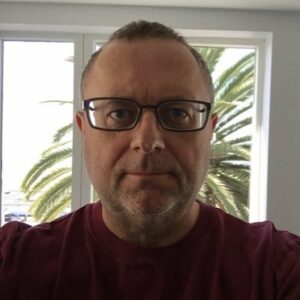 Peter McAuley
Peter has worked professionally as a VFX Supervisor and VFX Editor since 1999. He recently completed a feature-length documentary with Jim Shedden called I Drink. He has a passion for film in all its forms, enjoying the technical and creative aspects of all media. He actually reads manuals.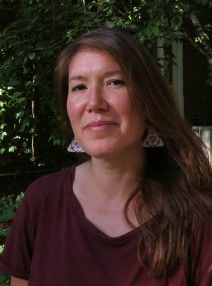 Tash Naveau is Dene (Chipewyan) and mixed Eastern European, of the Deer Clan and was raised in and is a member of the Anishinaabeg community of Mattagami First Nation, On. Her past work in advocacy, photography, media-making and project coordination has brought her to many ancestral homes and waters, all of which have contributed to her growth and practice as a human and artist. She has had a varied early career from coordinating and assisting for short-form independent projects, coproducing, and editing videos for non-profit organizations and collaborative projects within the Toronto Indigenous community. She sporadically works as a media maker for documentary content and has dabbled in multimedia installation using natural materials, projections, video and sound. She has presented work at a variety of film festivals and the Toronto Reference Library, Allan Gardens park, and the Ontario Science Centre. She is currently the manager of the Indigenous Arts Program at the Toronto Arts Council and a member of the Moontime Productions Collective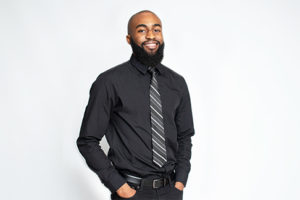 Nathanael Shelton-Richards
Nathanael Shelton-Richards is a video producer based in Toronto and a graduate of York University's Film Production program. He has several years of experience working in advertising and media distribution while also contributing his technical skills within an IT environment. He has a passion for the arts, community development, and remains actively involved with many other organizations in the city.