Location:
Liaison of Independent Filmmakers of Toronto (LIFT)
1137 Dupont Street
Toronto, Ontario
M6H 2A3  CANADA
Tel: 416.588.6444
Operating Hours: Monday to Friday, 10am – 6pm ET

*** Due to multiple prior incidents, we ask that you do not contact staff through any personal accounts for LIFT related matters. ***
Staff List: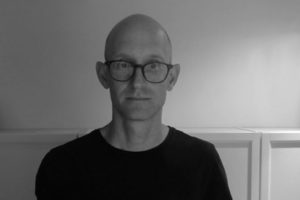 Chris Kennedy
Executive Director  |  director@lift.on.ca
Chris Kennedy is an independent filmmaker, film programmer and writer based in Toronto. He programmed for the Images Festival from 2003-06, Pleasure Dome from 2000-06 and for TIFF Cinematheque's monthly artist film and video series (The Free Screen/Wavelengths) from 2012-2019. He co-founded and co-programmed Early Monthly Segments from 2009 to 2018. His experimental films have screened at over two hundred film festivals worldwide and have been featured in solo shows at the Canadian Film Institute, Los Angeles Film Forum, Nam June Paik Art Center and the Pacific Film Archive. His film Watching the Detectives won the Ken Burns Award for the Best of the Festival at the Ann Arbor Film Festival in 2018. He has presented the work of other artists in Belgium, Egypt, Germany, the US and Canada. He holds an MFA from the San Francisco Art Institute.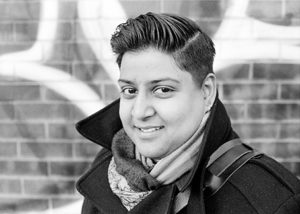 Renata Mohamed
Deputy Director  | membership@lift.on.ca
Renata is a filmmaker and arts administrator based in Toronto, Canada.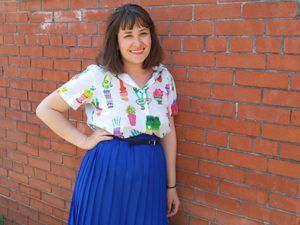 Cayley James
Development Coordinator  |  development@lift.on.ca
Cayley is an arts administrator and writer based in Toronto. For the past ten years she has worked in the independent arts on both sides of the Atlantic. In 2013, she completed her MLITT in Film and Television at the University of Glasgow. Following graduation, she was part of the programming and coordinating team at Document International Human Rights Film Festival, Scotland's longest running (and first) human rights film festival. Since returning to Toronto in 2016 she has administered the impact campaigns for award winning documentaries The Messenger and Driving with Selvi, worked with Regent Park Film Festival, and was one-third of the team behind Bechdel Tested (a feminist film and panel series) at the Revue Cinema. Her writing has been featured in Cinema Scope and The Globe and Mail.
Please contact Cayley in regards to the following concerns:
– Monetary donations
– establishing a fund in someone's memory
– Programming collaborations
– Office Hours: Monday – Thursday from 10am – 6pm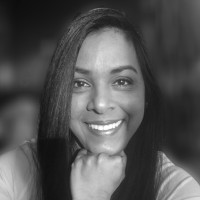 Shenaz Baksh
Education and Outreach Coordinator  |  instructor@lift.on.ca
Shenaz's career spans 29 years in film and television production, media arts education and community development in Canada and Guyana. Over the last 16 years, she has been the Education and Outreach Coordinator at the Liaison of Independent Filmmakers of Toronto (LIFT), supporting equity, diversity and inclusivity for both emerging and experienced filmmakers and artists. Annually she creates, implements and manages 200+ film, digital, interactive media, virtual production and virtual reality workshops, courses and community projects that impact approximately 1000+ local and international artists. She has significantly contributed to LIFT's business and organizational development; program design and management; training, facilitation and mentorships; stakeholder engagement and revenue growth. Shenaz graduated in the fields of Film and Television Production, Independent Television Producing, International Development (Project Management) and Virtual Production.
Please contact Shenaz in regards to the following concerns:
– Wanting to instructor a workshop, please submit via the instructions listed here
– Requesting workshops to be added to a season
– Private workshops for arts organizations and community groups
–  Working remotely, only available by email above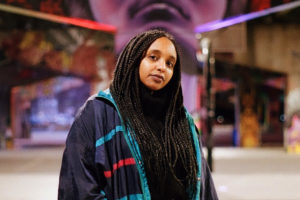 Iman Abbaro
Education and Outreach Administrator | workshops@lift.on.ca
Iman is a Sudanese community organizer and multidisciplinary artist currently residing in Toronto. She is the co-founder of creative collective "Diaspora Express"; which is dedicated to fostering Southwest Asian and North African (SWANA) communities through creative expression. She has collaborated with a range of local creative initiatives such as Toronto Arab Film, and the Regent Park Youth Media Arts Centre. Iman is passionate about exploring the intersections of mental health, art and activism in BIPOC communities. She aims to push her creative practice towards bridging the gap between different diasporic communities through an intersectional lens.
Please contact Iman in regards to the following: questions regarding workshop registration, cancelling your booking, content of the workshops.
Please note that Iman is currently working remotely, only available by email above.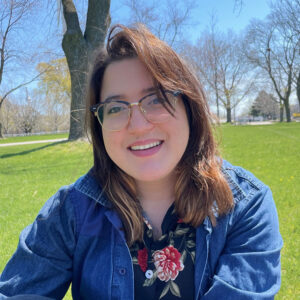 Robin Riad
Technical Administrator  |  tech@lift.on.ca  |  ext. 224
Robin Riad is an Egyptian-Canadian Toronto-based experimental filmmaker, animator and artist. 
Robin works primarily with analog mediums, specifically 16mm, Super8, and Regular 8mm film. She experiments with different modes of processing and direct animation for her films. An avid filmmaker, she devotes her time to organizations such as the Canadian Filmmakers Distribution Centre, as well as film festivals such as Toronto Arab Film and the8fest Small-Gauge Film Festival. As one of the technicians at the Liaison of Independent Filmmakers of Toronto (LIFT), she supports many artists and independent filmmakers with their arts practice. 
Contact Robin to book equipment, facilities, proficiency tests, and Technical Consultations. You can also contact Robin for equipment donations, general tech help, and LIFT Store. Office Hours: Monday through Friday, 10am-6pm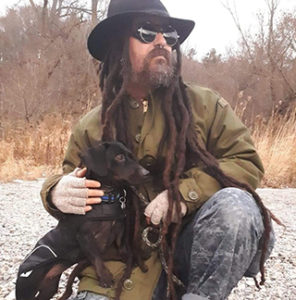 Karl Reinsalu
Technical Coordinator  |  techsupport@lift.on.ca |  ext. 224
Based in Toronto, Karl is a "do-it-yourselfer" with expertise in analog film techniques and an honours diploma from the Film and Television Program at Humber College. Since 2006, Karl has honed his craft through experimentation with various camera techniques including camera modifications and innovating creative solutions to accomplish cinematic feats blending both analog and digital workflows. In his role as Technical Coordinator for the Liaison of Independent Filmmakers of Toronto (LIFT), Karl supports hundreds of productions and fellow film artists realize their vision. In his personal time Karl is found caring for the life in his garden, actively working on projects in his workshop, cooking up a storm for his loved ones, or simply enjoying time in natural environments.
Contact Karl for technical help related to equipment bookings and facilities.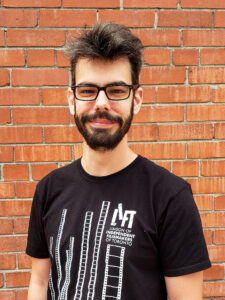 Noah Henderson
Technical Coordinator | techcoordinator@lift.on.ca |  ext. 224
Noah Henderson is passionate about working with film and understanding how older forms of filmmaking can be combined with modern techniques. He has interests in both analog film photography and filmmaking along with the variety of developing processes that he has explored through his work at Niagara Custom Lab and Downtown Camera. He has worked to showcase these skills and educate others on different photographic formats through his work on the Analog Resurgence YouTube channel. Noah has too many cameras and just doesn't know how to stop. In his spare time, Noah can be found trying to find room for all these cameras.
Contact Noah for technical help related to equipment bookings and facilities.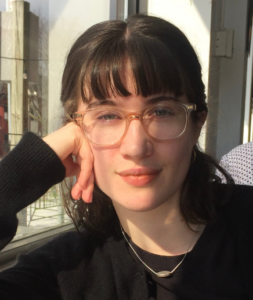 Helen Lee
Special Projects Coordinator | specialprojects@lift.on.ca
Helen Lee is a film archivist and writer currently based in Toronto. She is passionate about experimental analogue film practices and developing archival methodologies that center accessibility and artistic intention. Helen received a BA from the University of King's College, Halifax, in 2018 and has since worked at various arts organizations such as C Magazine, Vtape and the Toronto International Film Festival. She will complete her MA at Toronto Metropolitan University in Film Preservation and Collections Management in 2022.
Contact Helen for any questions or concerns regarding the Analogue Resilience: Film Labs Gathering in May 2023.
Office Hours: Monday – Thursday | 10am – 6pm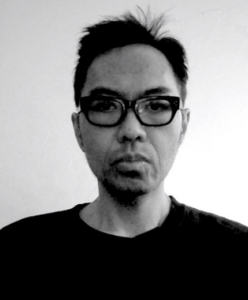 Robert Lee
Commissioning and Mentorship Coordinator | commissions@lift.on.ca
Robert Lee is a media artist, writer, translator and programmer based in Toronto.
Contact Robert for any questions or concerns regarding the Transformations Commissioning Project or Josephine Massarella Artist Award