Location:
Liaison of Independent Filmmakers of Toronto (LIFT)
1137 Dupont Street
Toronto, Ontario
M6H 2A3  CANADA
Tel: 416.588.6444
Hours: Monday to Friday, 10am – 6pm
Note: LIFT is not open to the general public or walks-ins. Purchases for LIFT Store and equipment pick-up for Production Members are by appointment only.
Please read about our current phase 2 access.

Staff List: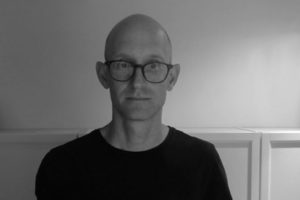 Chris Kennedy
Executive Director (Ext. 222)
director@lift.on.ca
Chris Kennedy is an independent filmmaker, film programmer and writer based in Toronto. He is the Executive Director of the Liaison of Independent Filmmakers of Toronto. He programmed for the Images Festival from 2003-06, Pleasure Dome from 2000-06 and for TIFF Cinematheque's monthly artist film and video series (The Free Screen/Wavelengths) from 2012-2019. He co-founded and co-programmed Early Monthly Segments from 2009 to 2018. His experimental films have screened at over two hundred film festivals worldwide and have been featured in solo shows at the Canadian Film Institute, Los Angeles Film Forum, Nam June Paik Art Center and the Pacific Film Archive. His film Watching the Detectives won the Ken Burns Award for the Best of the Festival at the Ann Arbor Film Festival in 2018. He has presented the work of other artists in Belgium, Egypt, Germany, the US and Canada. He holds an MFA from the San Francisco Art Institute.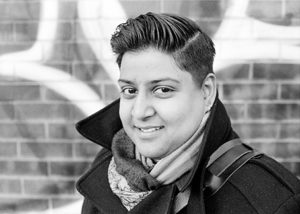 Renata Mohamed
Deputy Director (Ext. 221)
membership@lift.on.ca
Renata Mohamed is a filmmaker and arts administrator based in Toronto, Canada.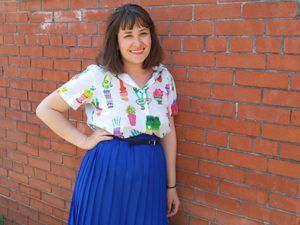 Cayley James
Development Coordinator
development@lift.on.ca
Cayley James is an arts administrator and writer based in Toronto. For the past ten years she has worked in the independent arts on both sides of the Atlantic. In 2013, she completed her MLITT in Film and Television at the University of Glasgow. Following graduation, she was part of the programming and coordinating team at Document International Human Rights Film Festival. Scotland's longest running (and first) human rights film festival. Since returning to Toronto in 2016 she has administered the impact campaigns for award winning documentaries The Messenger and Driving with Selvi, worked with Regent Park Film Festival, and was one-third of the team behind Bechdel Tested (a feminist film and panel series) at the Revue Cinema. Her writing has been featured in Cinema Scope and The Globe and Mail. She joined the team at LIFT in May 2018 and since then she has been known to surprise colleagues with baked goods and enthusiastically petitioned for holiday potlucks.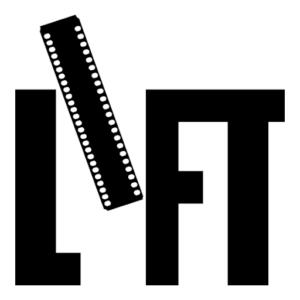 TBA
Education and Office Administrator (Ext. 223)
workshops@lift.on.ca
Bio coming soon.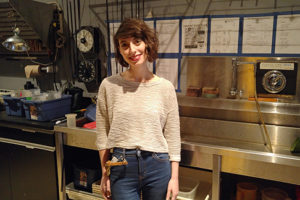 Justine McCloskey
Technical Administrator (Ext. 224)
tech@lift.on.ca
Justine McCloskey is a photographer and media artist who completed her BFA in Film Studies at Ryerson University in 2015. She is currently completing her MA in Art History at the University of Toronto where she has worked as a researcher/cataloguer with the Image Services Department, and as a TA in art theory and digital/analog photography.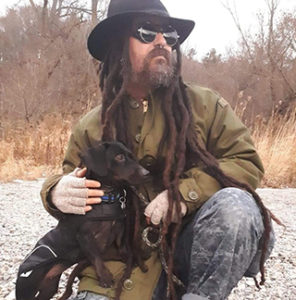 Karl Reinsalu
Technical Coordinator (Ext. 224)
kreinsalu@lift.on.ca
Based in Toronto, Karl Reinsalu is a "do-it-yourselfer" with expertise in analog film techniques and an honours diploma from the Film and Television Program at Humber College. Since 2006, Karl has honed his craft through experimentation with various camera techniques including camera modifications and innovating creative solutions to accomplish cinematic feats blending both analog and digital workflows. In his role as Technical Coordinator for the Liaison of Independent Filmmakers of Toronto (LIFT), Karl supports hundreds of productions and fellow film artists realize their vision. In his personal time Karl is found caring for the life in his garden, actively working on projects in his workshop, cooking up a storm for his loved ones, or simply enjoying time in natural environments.