LIFT's Operations and Facilities Protocols – September 2023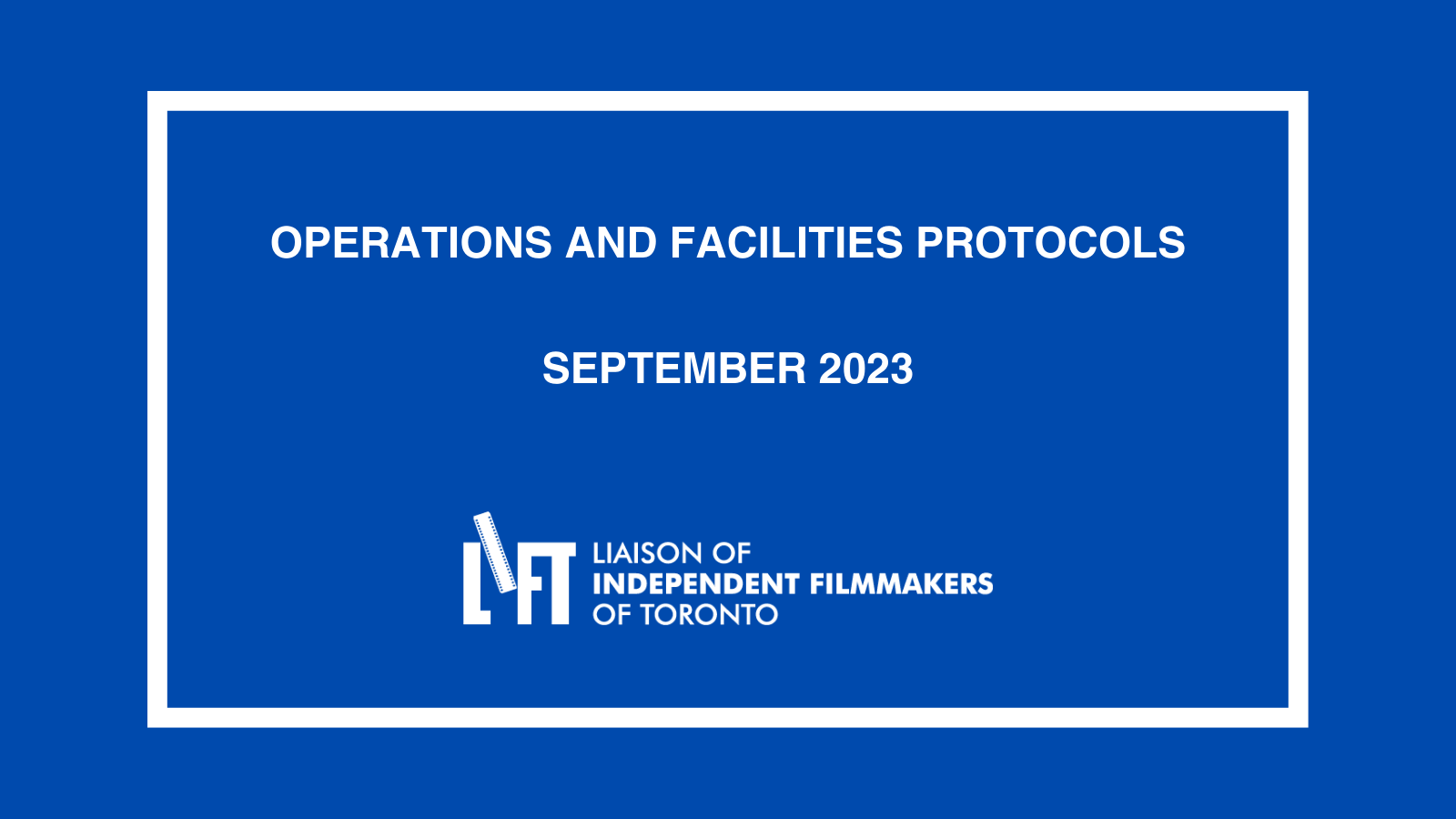 Thursday, September 14, 2023
Dear Members and Community,
We're back into the whirlwind of activity that is Toronto in the Fall! And with that, LIFT continues to ramp up our services. Staff are in Monday through Friday and our front door will be open throughout the week, depending on staffing levels. Access for workshops and the technical department continue to be through the side door under the awning on Gladstone Avenue. If the front door is locked during office hours, please ring the doorbell on the side entrance on Gladstone.
Note: Masking is recommended while visiting LIFT, but is only required in specific workshops.
While masks are no longer required to use our facilities, masks will still be required for participants and instructors for select in-person workshops. Please keep that in mind when selecting workshops, and follow the guidelines that our Education and Outreach Coordinator emails to you. Outside those specific workshops, LIFT strongly encourages the use of masks inside all areas of our facility (common areas, edit suites, washrooms, etc.)
We will continue to utilize enhanced health and safety precautions, including air filters in our common spaces, and we ask that visitors who feel unwell or have any symptoms of contagious illness postpone their visit.
We'd like to remind all community members of our Code of Conduct and we will not tolerate any discrimination. The behaviour of those in the LIFT community should reflect the same values on which LIFT was founded: namely, to foster an inclusive and diverse safe space to all those interested in learning and experimenting with the practice of filmmaking. The existence of this policy is meant to create a safer space for all who use it as outlined in the Ontario Human Rights Code and other legislation which prohibit discrimination and harassment in the workplace.
To review our full Code of Conduct please click here:
https://lift.ca/statement-of-inclusion-and-code-of-conduct
MEMBERSHIP
Non-renting and renting levels of memberships are available for purchase, both renewals and new applications. Full membership details are online at https://lift.ca/lift-membership
LIFT STORE
LIFT Store is open for walk-ins from 11am – 4pm, Mondays through Fridays, excluding Holidays. Store items are available for purchase via the online store at https://lift.ca/store
MOBILE EQUIPMENT AND POST-PRODUCTION FACILITIES RENTALS
Production and Production Students can rent mobile production equipment and post-production facilities. Complete list of equipment and facilities, rates as well as LIFT's rental policy is available online at https://lift.ca/equipment
WORKSHOPS
Our Fall 2023 continues with a hybrid model of online and in-person workshops. The entrance to our in-person workshops is through the side door with the awning (on Gladstone Avenue).
Important note for specific Fall 2023 workshops:
At the request of some of our instructors, masks must be worn at the specific workshops listed online. Please carefully read each workshop before you pay to register: Designated workshops that require a mask will have a note indicated at the top.
Please respect the required masking policy for these specific workshops.

Please see https://lift.ca/workshop-registration for full details.
CONTACT
LIFT's operating hours are Monday to Friday, 10:00am to 6:00pm ET.
For any other additional matters, feel free to email staff directly:
https://lift.ca/contact-lift-2
Sincerely,
Chris Kennedy
Executive Director