LIFT Fall 2023 Garage Sale – Sep 30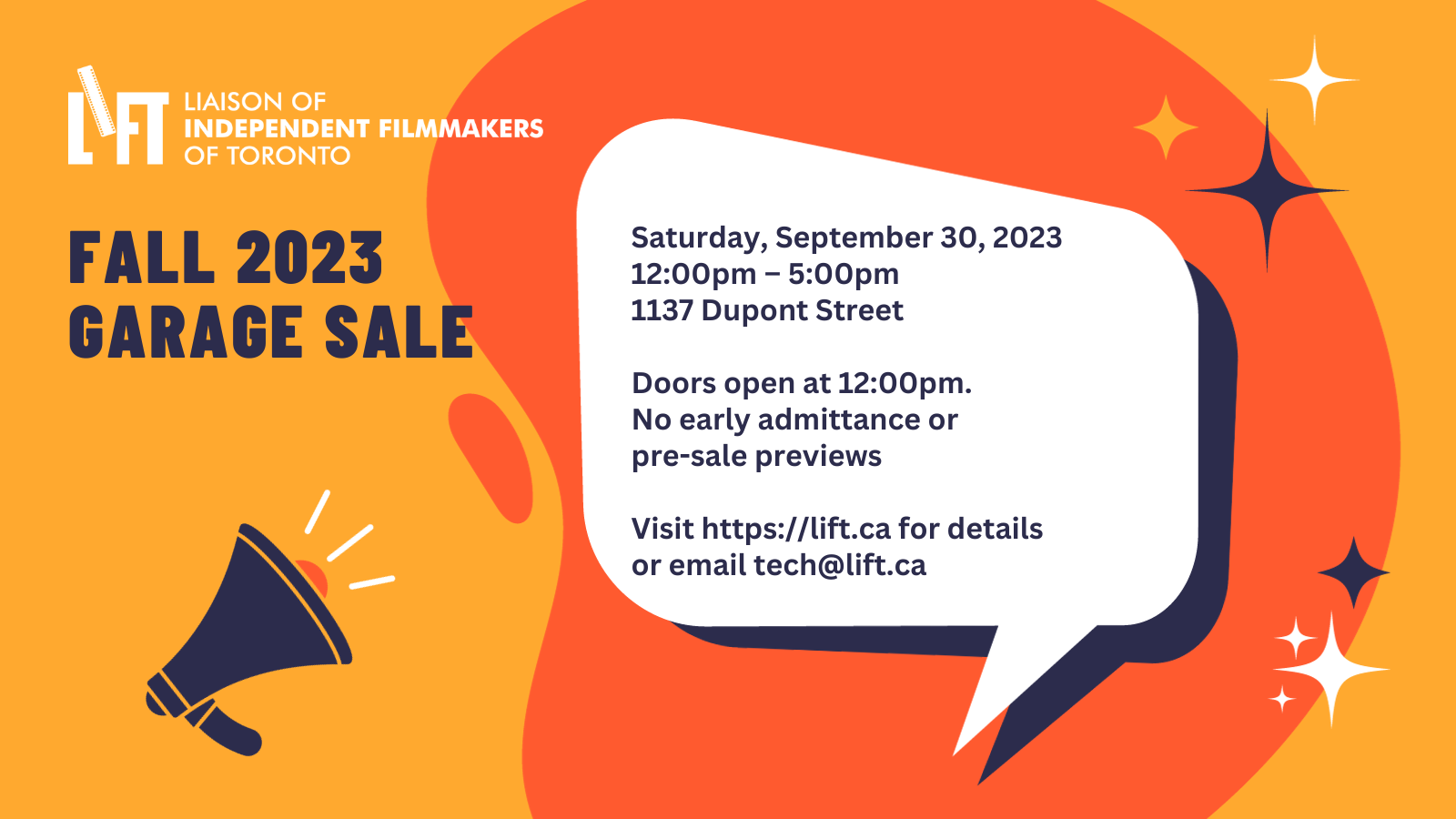 LIFT FALL 2023 GARAGE SALE
2023 was a big year for LIFT, and looks like we're not slowing down anytime soon. We're bringing back the fan-favourite event: the LIFT Garage Sale!
Saturday, September 30, 2023
12:00pm – 5:00pm
1137 Dupont Street
Main Classroom
We have lots of stuff ready for sale, ranging from vintage kitsch and art department, to cameras both digital and analogue. We have tripods, lights, camera accessories, analogue editing gear, the list goes on and on.

All of this equipment is untested and sold as is, so we will be keeping the prices low!
This only gets more exciting as we're selling a huge amount of 35mm expired film stock! Use it for phytograms, experimental explorations, and as an introduction to your 35mm filmmaking career.
Staff from our Technical Department will be there, ready to answer any and all your questions.

Doors open at 12:00pm.
No early admittance or No pre-sale previews.
We will accept the following forms of payment on the day off:
– Cash
– Debit
– Credit (Mastercard, VISA, American Express)
– NO cheques!
All inquiries should be emailed to tech@lift.ca with the Subject Heading:
LIFT Fall 2023 Garage Sale