Notice of May and June 2023 Closure During Film Labs Gathering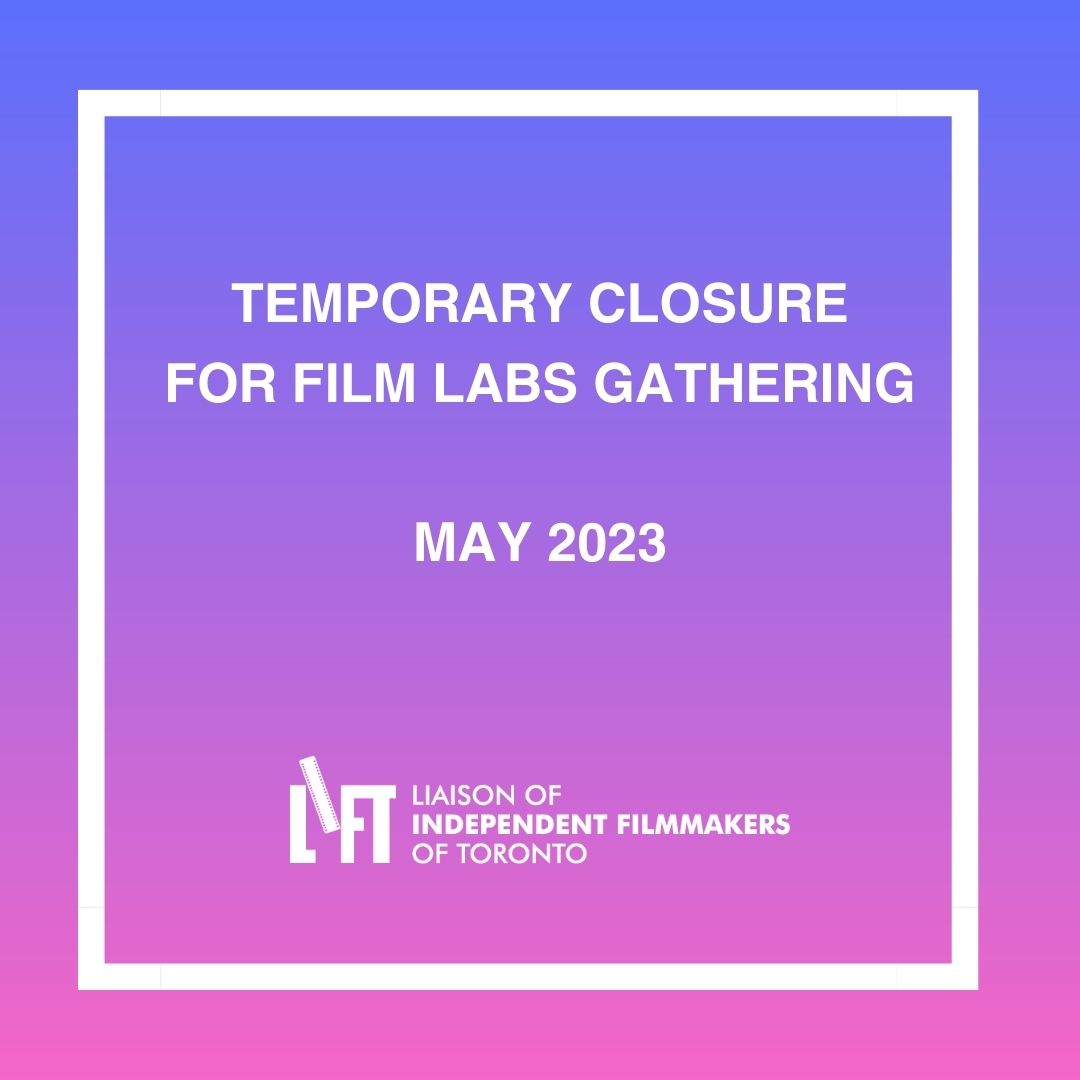 NOTICE OF MAY and JUNE 2023 CLOSURE DURING FILM LABS GATHERING
Original: April 4, 2023
Revised: April 20, 2023
Due to the heavy technical needs of our Film Labs Gathering (May 25 – 30, 2023), the LIFT Technical Department will be closed to the LIFT membership and community at large from Friday, May 19, 2023 5:00pm ET and will reopen on Wednesday, June 7, 2023 at 10:00am ET.

During this temporary closure, production mobile rentals, post-production facility rentals and store sales will not be available.
Memberships will still be available to purchase via the online portal during this time. Summer 2023 workshops will start in June so they will not be affected by the temporary closure.
The LIFT Office will also be closed on Monday, May 22, 2023 for Victoria Day and staff will be available again, as per our current protocols, on Tuesday May 23, 2023.
Production and Production Student Members wishing to rent equipment during the May closure must pick equipment up by 5:00pm ET on Friday, May 19, 2023. We are offering a special rental price for equipment: the two-week rental period will be charged at the four-day rate for rentals that must be returned on Wednesday, June 7. Plan ahead and take advantage of this special rate!
Important Note:
Online Store orders must be received by 5:00pm ET on Wednesday, May 17, 2023 and will be shipped via Canada Post on Friday, May 19, 2023. Any orders received after May 17 will ship on Thursday, June 8, 2023. Film stock availability may be limited. First come, first serve. If you want to place a custom order for Kodak, please do so as soon as possible.
For all production rental and store inquiries, please email the Technical Department at tech@lift.on.ca
===========
If you have inquiries about the Film Labs Gathering event itself, please visit https://lift.ca/analogue-resilience-film-labs-gathering or email at specialprojects@lift.ca