Announcement Regarding Board of Directors – May 2021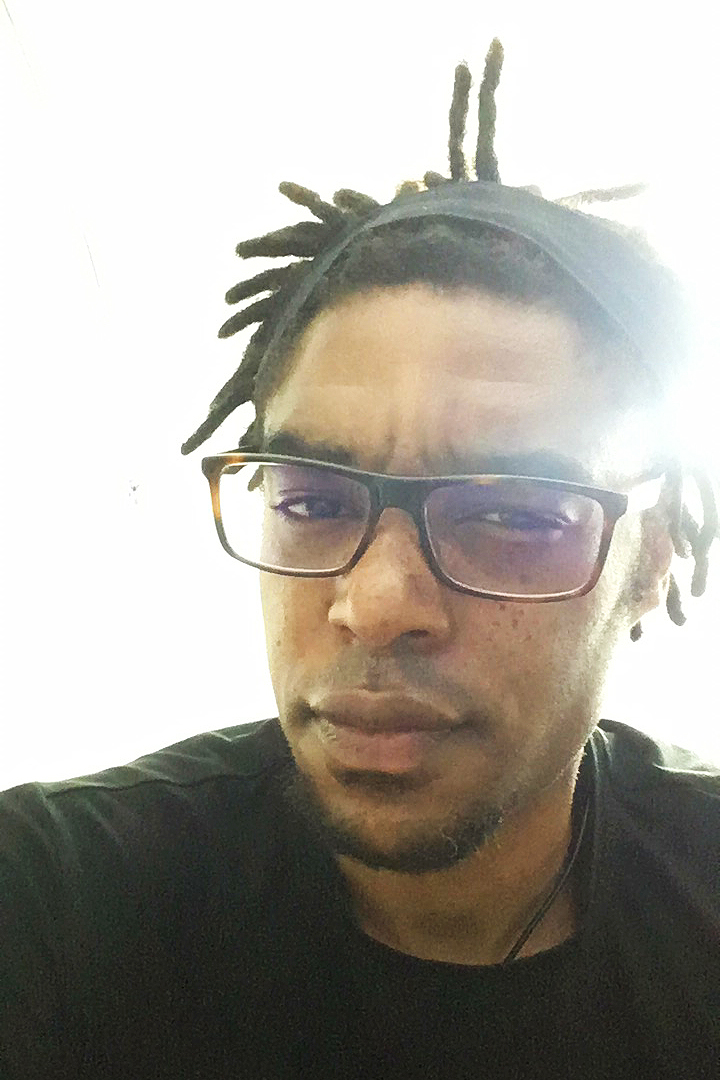 Outgoing Board Chair David Café-Fébrissy


Departure of David Café-Fébrissy and Announcement of New Board Members
May 5, 2021
ADIEU, DAVID! Welcome Aeyliya, Daniel, Orla and Tash!
The Liaison of Independent Filmmakers of Toronto (LIFT) would like to thank David Café-Fébrissy for his six years of service on the board at LIFT. David Café-Febrissy joined the board in 2015 and became Chair in 2016.
During his term, David helped guide us through a three-year strategic plan, a real estate survey that enabled us to extend our lease until 2028 and an accessibility upgrade to our office and public space. He collaborated with the board and staff as we developed a response to both the pandemic and the social inequities that the pandemic exacerbated. He also took leadership as we improved internal HR practices to better support our staff and members.
We wish him the best in his future endeavours.
We're very happy to welcome our new members joining the current board: Orla Garriques, Aeyliya Husain, Tash Naveau and Daniel Northway-Frank to the board. We look forward to their support as we chart our course through the next few years.
Orla Garriques is a multi-faceted professional working at the intersection of film, television, digital media and the arts. She has delivered collaborative initiatives that promote content and talent abroad for leading media institutions Toronto International Film Festival, National Film Board of Canada and South African Documentary Filmmakers' Association. Garriques is an alumna and mentor of the Canadian Film Centre. She has worked with award-winning production companies in the areas of business affairs, marketing, digital content creation and audience engagement. Film and TV credits include "Little Mosque on the Prairie," "Designer Guys," "Style Department, " "Goldmind," "Guns," "Made in Canada," "Skin Deep, "Jozi-H," and "Love Jacked." Currently, Orla is the Marketing Director for Inner City Films, overseeing marketing, sales and export strategy for film and television properties. She also sits on the board of the Liaison of Independent Filmmakers of Toronto (LIFT), and Advisory committee of CFC Media Lab Fifth Wave, an accelerator for female digital entrepreneurs.
Aeyliya Husain is an award-winning documentary filmmaker whose work focuses on issues of representation, images of war and their interpretation, women, and photography. She has exhibited at festivals both nationally and internationally including, Tribeca Film Festival, San Francisco Docfest, Glasgow Short Film Festival and São Paulo Film Festival. Her latest film "The Fifth Region" had its premiere at imagineNATIVE, in October (2018) and on the Documentary Channel (2020). Her work has been supported by production grants from the National Film Board of Canada, Canada Council for the Arts, the Ontario Arts Council and the Toronto Arts Council and VICE Media. Husain holds an MFA in Film Production from York University (Toronto, Canada) and a BA from the University of Waterloo (Waterloo, Canada).
Tash Naveau is Dene (Chipewyan) and mixed Eastern European, of the Deer Clan and was raised in and is a member of the Anishinaabeg community of Mattagami First Nation, Ontario. Her past work in advocacy, photography, media-making and project coordination has brought her to many ancestral homes and waters, all of which have contributed to her growth and practice as a human and artist. She has had a varied early career from coordinating and assisting for short-form independent projects, coproducing, and editing videos for non-profit organizations and collaborative projects within the Toronto Indigenous community. She sporadically works as a media maker for documentary content and has dabbled in multimedia installation using natural materials, projections, video and sound. She has presented work at a variety of film festivals and the Toronto Reference Library, Allan Gardens park, and the Ontario Science Centre. She is currently the manager of the Indigenous Arts Program at the Toronto Arts Council and a member of the Moontime Productions Collective.
Daniel Northway-Frank is a seasoned cultural professional with 20 years' experience in both the commercial and non-profit charitable arts sector. He has worked at Technicolor, Hot Docs Canadian International Documentary Festival, TIFF and most recently as Institute Director at imagineNATIVE Film + Media Arts Festival before starting his consulting practice in 2020. He has built a career on reciprocal passion for positive change in the industry and for audiences, championing partners and people with similar goals and passions. Daniel is on the board of WorkInCulture, sat on the board of Pleasure Dome, and juried for the Canada Media Fund, Telefilm Canada, TIFF Talent Lab, CBC's Short Film Face Off and Worldwide Short Film Festival. He produced, art directed and co-edited the award-winning short film "Ruptura" (2014) which played at festivals in Canada and is a graduate in Film Studies from Ryerson University's School of Image Arts.
Sincerely,
Chris Kennedy
Executive Director