Film For Artists: Site and Cycle – 2016 Residency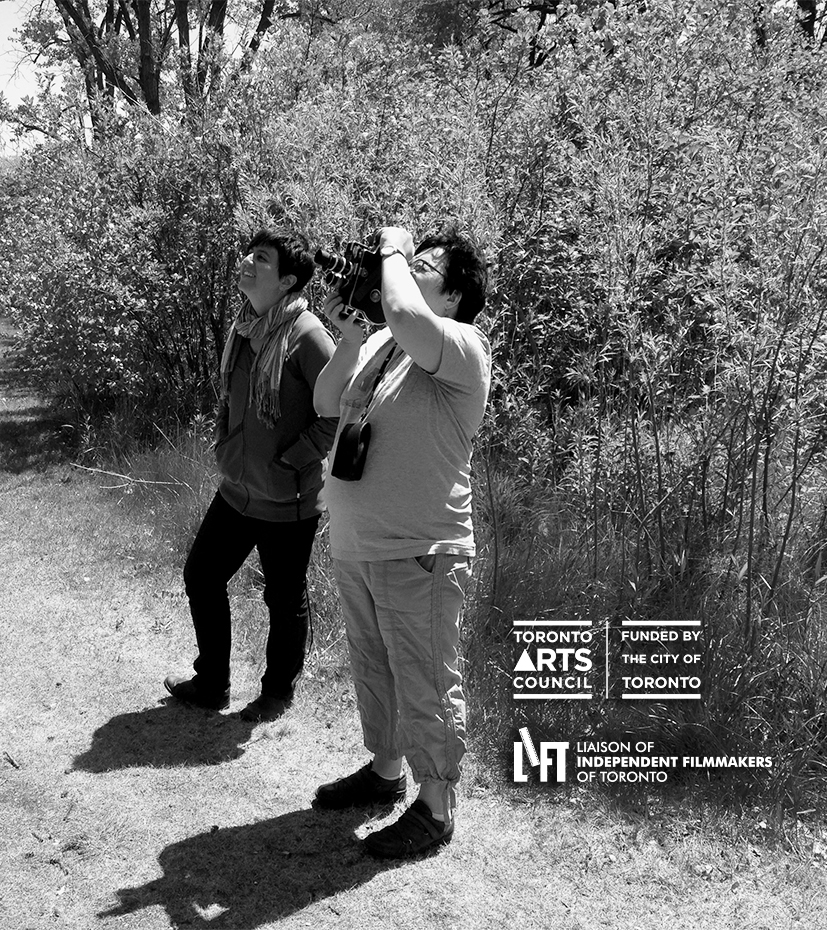 2015 participants Fereshteh Toosi and Penny McCann. Photo by Eva Kolcze

FILM FOR ARTISTS: SITE AND CYCLE
2016 Residency at Artscape Gibraltar Point, Toronto
Facilitators: Zoë Heyn-Jones and Eva Kolcze
Program Dates: June 22 to June 29, 2016
Deadline: Sunday, May 1, 2016
2015 participants Fereshteh Toosi and Penny McCann. Photo by Eva Kolcze

FILM FOR ARTISTS: SITE AND CYCLE
2016 Residency at Artscape Gibraltar Point, Toronto
Facilitators: Zoë Heyn-Jones and Eva Kolcze
Program Dates: June 22 to June 29, 2016
Deadline: Sunday, May 1, 2016
Cost: $750 + HST (scholarship available)
This hands-on filmmaking workshop, appropriate for absolute beginners and small-gauge film enthusiasts alike, will focus on artisanal film techniques while engaging with the specific geography of the Toronto Islands.

Spend a week on beautiful Hanlan's Point investigating the compelling materiality of celluloid film. We will explore various hand-processing techniques on Super 8 and 16mm film, exploring the creative and aesthetic potential of film in conjunction with notions of site specificity and psychogeography.

We will embrace experimentation, chance, and accident in our process, thinking of the filmmaking process as a cycle not separate from the natural, ecological cycles that encompass our lives and practices. An alternative to traditional filmmaking instruction, we forego the rules in favour of integrating cycles of experimentation, growth, and decay.

The Film for Artists – Site + Cycle residency will host free public screenings, talks, and tours, in order to foster interest in the Toronto Islands as a creative site and source of inspiration, encouraging participants and public audiences to consider Toronto's unique history, landscape and topography
We will teach you:
– How to use Super 8 and Bolex 16mm cameras
– How to hand process black and white 16mm and Super 8 film
– Decay techniques using bleach, soil, oil and salt
– Painting, drawing, and scratching on film; tinting and toning

We will provide:
– A bedroom and shared studio at Artscape Gibraltar Point
– Hands-on instruction supplemented by film screenings, and engagement with relevant literature
– Black and white film, darkroom chemistry and supplies
– Super 8 and Bolex cameras, though supplies will be limited and you are encouraged to bring your own

Participants are encouraged to share their own films, or films that inspire them, in several informal screenings.
A scholarship position for a local artist living and working in one of the City of Toronto's 31 priority neighbourhoods will be made available through the generous support of the Toronto Arts Council. More information and application criteria are available here.
Facilitators:

Zoë Heyn-Jones is a Toronto-based researcher and artist who grew up on Saugeen Ojibway land in Ontario and on Tz'utujil Maya land in Guatemala. Zoë's lens-based research projects have been shown locally and internationally in galleries, cinemas, and alternative spaces. Zoë is a PhD candidate in Visual Arts at York University where she is researching the performance of transnational human rights solidarity activism and its connections to decolonial visuality. Zoë is concurrently pursuing a graduate diploma in Latin American and Caribbean Studies at CERLAC (the Centre for Research on Latin America and the Caribbean, York University) where she holds the Paavo and Aino Lukkari Human Rights Fellowship. Zoë also holds a Graduate Fellowship at the Nathanson Centre on Transnational Human Rights, Crime and Security at Osgoode Hall Law School (York University). She studied cinema and anthropology at the University of Toronto, and holds an MA in Film Studies from Concordia University and an MFA in Documentary Media from Ryerson University. www.vimeo.com/zoeheynjones
Eva Kolcze is a Toronto-based artist and filmmaker whose work explores themes of landscape, architecture and the body through material investigations with the surface of celluloid. Her work has screened at venues and festivals including Birch Contemporary, Anthology Film Archives, International Rotterdam Film Festival, The Images Festival, Nuit Blanche and Antimatter Film Festival. She holds an MFA in Film from York University and a BFA in Integrated Media from OCAD University. www.evakolcze.com

Questions can be directed to:
Email: filmforartists2016(at)gmail.com
Subject Heading: Film For Artists Inquiry – 2016 Residency
Generously supported by the Toronto Arts Council, the Liaison of Independent Filmmakers of Toronto (LIFT), Pleasure Dome, and the Canadian Filmmakers Distribution Centre (CFMDC).
Starting: Monday 22 February 2016 00:00
Non Members: $750 (CND) + HST
Members: $750 (CND) + HST
Location:
Artscape Gibraltar Point, Toronto Island
443 Lakeshore Avenue
Toronto ON Canada