LIFT Welcomes OCAD U RBC CEAD Designer-in-Residence – November 2023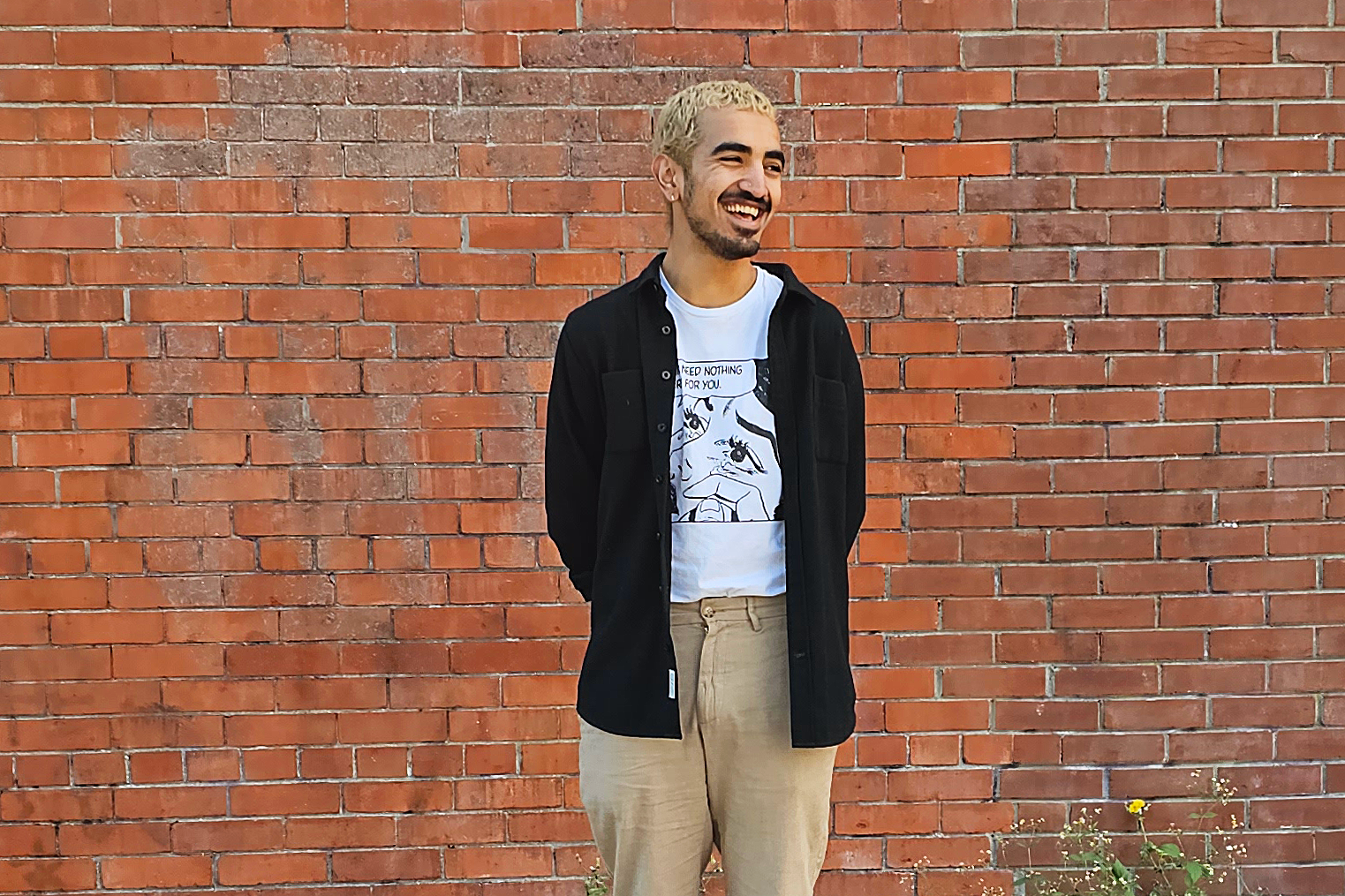 November 1, 2023
LIFT Welcomes OCAD U RBC CEAD Designer-in-Residence – November 2023
Thanks to the Student Work Placement Program, delivered by the Canadian Human Resources Council and funded by the Government of Canada, we are able to welcome Amir Khoshnevis as our 2023-24 Designer-In-Residence. This work placement was developed in partnership with OCAD University as part of their Career Launcher program which aims to support the professional development of emerging creative talent in the early years of their careers. Amir will be working with the LIFT Staff for next six months and will be working across departments to help us with a number of design projects, including revamping our seasonal workshop brochure.
"I am grateful and honored to join LIFT, to be part of a community, a liaison that is known for its crucial role in promoting independent filmmaking. Cinema has long been a great passion of mine so I cannot wait to work alongside all the wonderful people at LIFT and contribute my skills and knowledge to this amazing environment; something I truly care about. This goes in tandem with my passion to learn during my time here: filmmaking, experimental, analogue all the way to respect, care and community building practices."
—Amir Khoshnevis
Amir Khoshnevis is a graphic design student currently pursuing his bachelor at OCAD University. He was on the path to become a programmer when he shifted to graphic design as his goals for contributing to art and culture were not getting fulfilled in CS. He is always intrigued by systems, language and the intersection of code and design. When he is away from his screen he enjoys watching films and reading novels. https://amirnevis.13-8.world
The position is made possible by OCAD University's RBC Centre for Emerging Artists & Designers and the Cultural Human Resources Council's (CHRC) Student Work Placement Program funded by the Government of Canada.