LIFT Welcomes New Staff – Summer 2016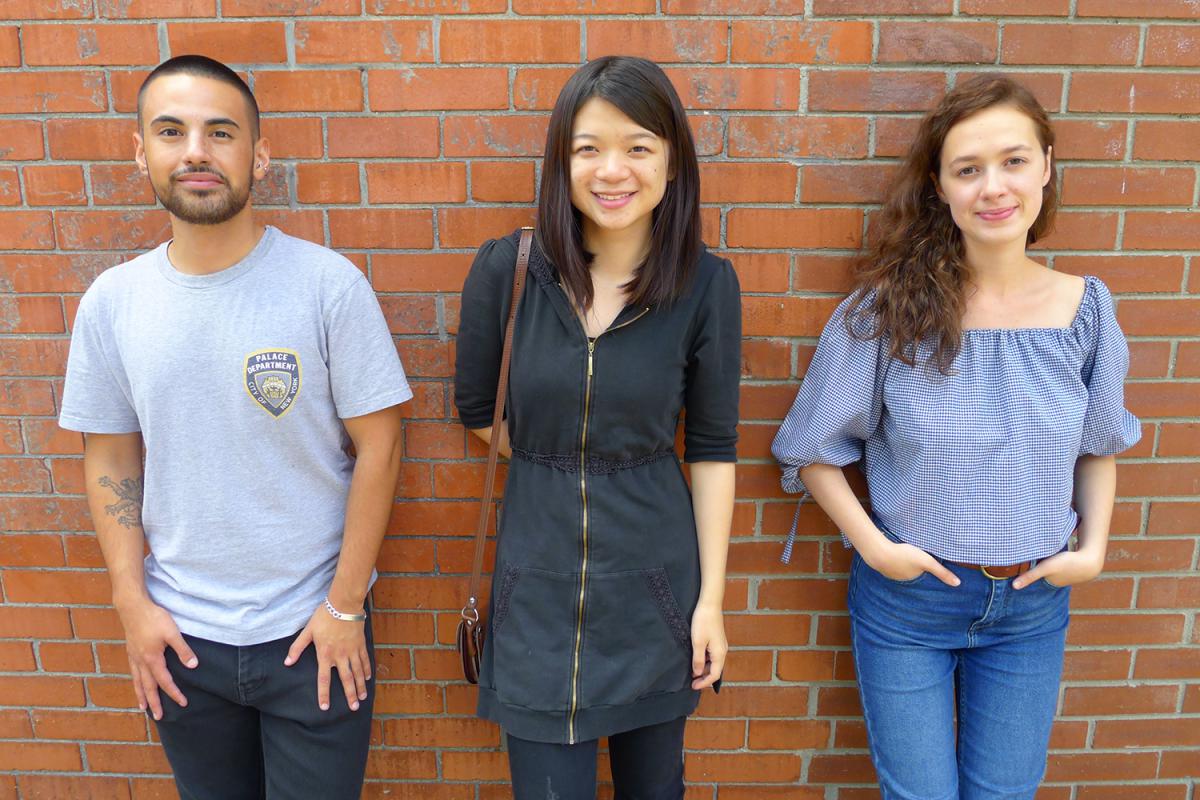 June 30, 2016
(L-R) Adrian Muir, Kaimeng Feng, and Rita Ferrando


Welcome to New Summer 2016 Technical Assistants and Education/Outreach Assistant
June 30, 2016
(L-R) Adrian Muir, Kaimeng Feng, and Rita Ferrando


Welcome to New Summer 2016 Technical Assistants and Education/Outreach Assistant
Adrian Muir and Kaimeng Feng are our new Technical Assistants this summer at LIFT. They will be assisting our Technical team, Karl Reinsalu, Anh Dao and Gerald Grison, in the equipment room, production facilities and archive. Rita Ferrando is our new Education and Outreach Assistant this summer at LIFT. She will be assisting our Education Coordinator Shenaz Baksh and our Special Projects Coordinator Terra Jean Long in day-to-day coordinating of the summer workshop season and in seeking out further opportunities for LIFT to provide service and access to community organizations.


"I'm very excited to join LIFT as a technical assistant this summer. My love for all things analog naturally found interest in LIFT—one of few facilities left that maintains and upholds the infrastructure of analog-based filmmaking. Working around LIFT's catalogue of equipment is sure to provide a great deal of experience for me this summer."
—A. Muir

Adrian Muir is a soon-to-be 3rd year film production student at Ryerson University's School of Image Arts. Visually stimulated at heart, Adrian is a lover of all things relating to cameras and light. Despite mostly specializing in both stills and motion picture photography, Adrian has deep interest in both cinematic and music-based audio—though he hopes to try his hand at directing in his next school year. Outside of school, Adrian spends time taking photos, learning music production/DJing and living a unique life.


"A friend recommended that I check out LIFT after the camera I was using stopped working. I was immediately impressed by the available film equipment. There's even an underwater Bolex casing! I was also impressed by the comprehensive expertise of the technical staff. I am delighted to be learning and working alongside Anh, Gerald and Karl this summer!"
—K. Feng

Kaimeng Feng is a student of Film and Video at the California Institute of the Arts. Toting an eclectic background with roots in structural engineering, she is especially interested in experimental filmmaking techniques.


"I'm very excited and grateful to be working in the LIFT's Education and Outreach program during the summer! Under the guidance of Shenaz Baksh and Terra Long, I'm looking forward to learning and making long lasting connections within the Toronto film community and LIFT. Moreover, I hope to cultivate further opportunities and services for film enthusiasts in the city!"
—R. Ferrando

Rita Ferrando is a director, writer and editor with a penchant for Gothic literature, art history, and anything Criterion. Rita is currently completing her BFA in film at Ryerson University where she is specializing in directing and writing.