LIFT Touring Workshop with London Ontario Media Arts Association (LOMAA): Pop Up Cinema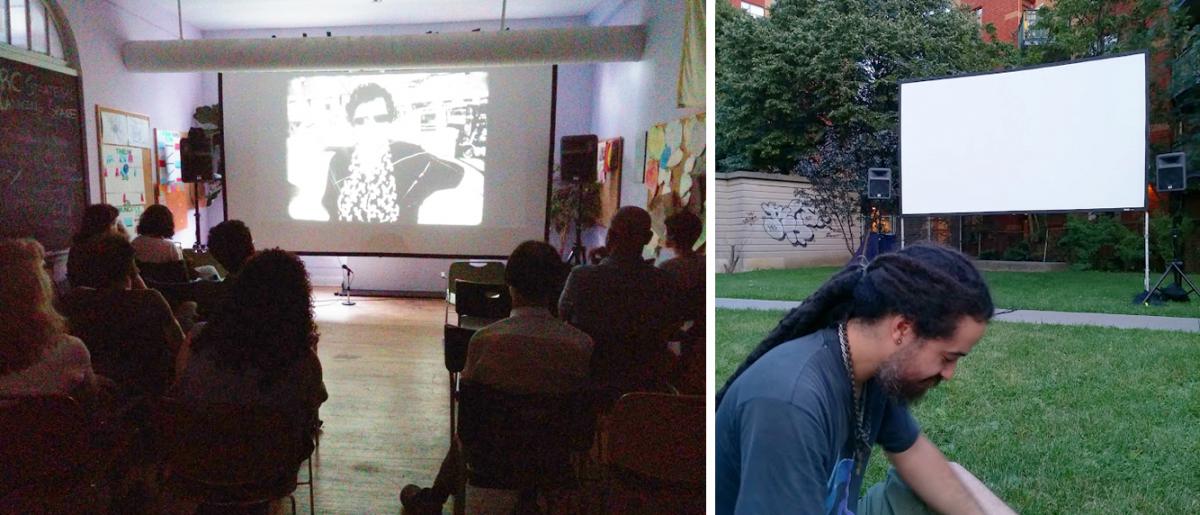 LIFT Touring Workshop with London Ontario Media Arts Association (LOMAA):
Pop Up Cinema
Workshop:
Saturday, March 19, 2016
11am – 4pm
Members/ Students: $20
General: $30
Cost includes materials.
Register online here by Monday, March 14, 2016
Pre-registration required (via LOMAA)
Enrollment is limited to 8 people.
Because the instructors are traveling for the workshops we require pre-registration. We also require five business day cancellation notice for a full refund. Classes with fewer than three people will be cancelled.
Have an event space and need to set up a temporary cinema? Planning a screening under the stars in a park? Setting up a video or film installation in a gallery for the first time? This hands-on workshop will aid you in preparation, execution, and break-down of a temporary cinema space. From preparing digital files for ease of playback and choosing media players, to multiple format projection, this workshop will cover a range of set ups to suit your budget. Formats include: Regular 8mm, Super 8mm, 16mm, 35mm, Digital (HD).
Based in Toronto, Canada, Karl Reinsalu is a "do-it-yourselfer" with expertise in analog film techniques and a graduate of Humber College's Film and Television Program. Since 2006, Karl has had the opportunity to experiment and hone his craft by helping his fellow artists in his role as Technical Coordinator for the Liaison of Independent Filmmakers of Toronto.
This workshop is part of LIFT's Touring Filmmaking Workshops with media arts centers throughout Ontario. The touring program is generously supported by the Ontario Trillium Foundation (OTF).
Starting: Saturday 19 March 2016 11:00
Members: $20.00 (and students)
Location:
VibraFusion Lab
355 Clarence Street
London ON Canada