LIFT co-presents "The Last Temptations of the Belgians"
at the European Union Film Festival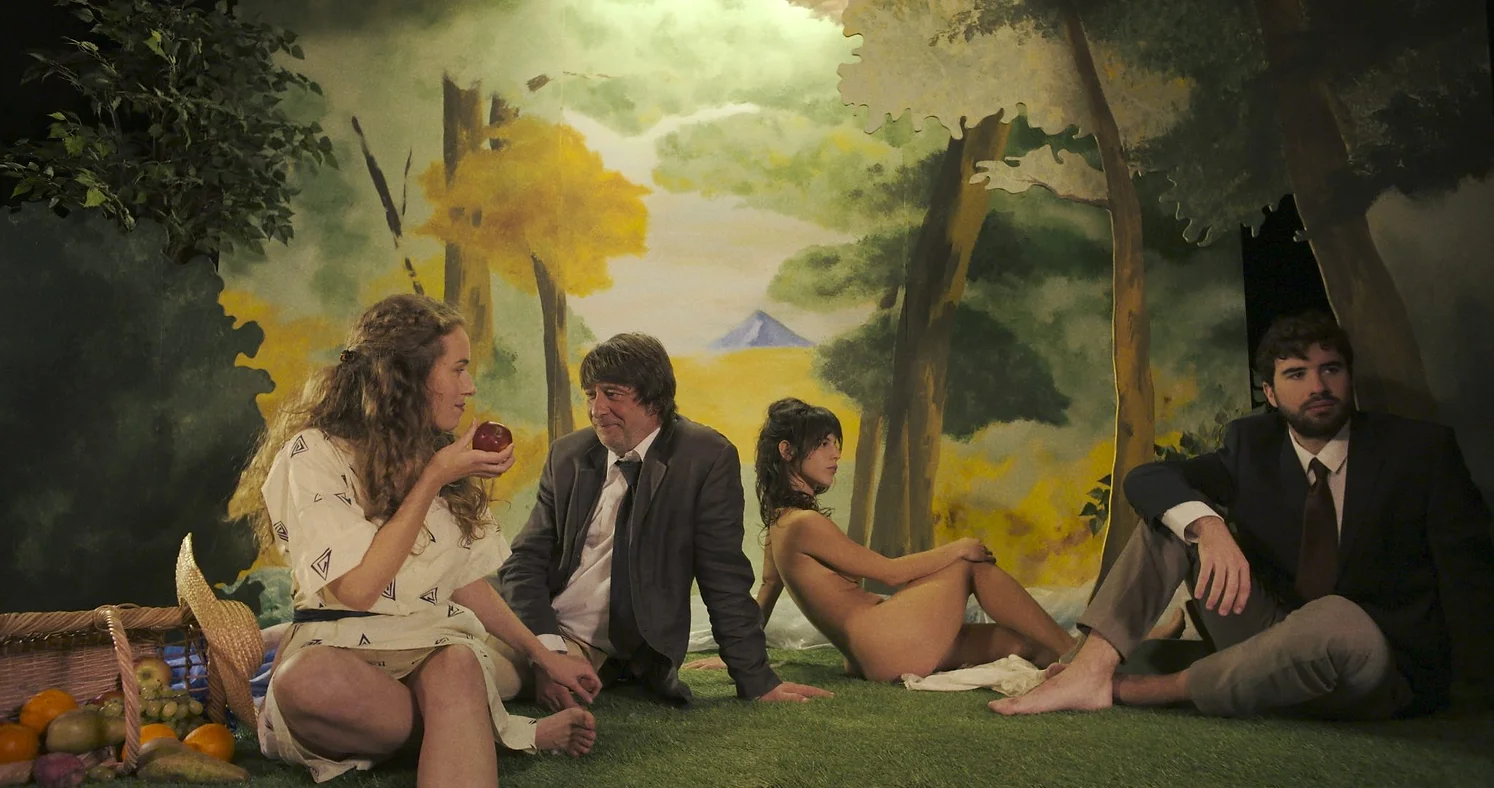 LIFT co-presents "The Last Temptations of the Belgians"
at the 2023 European Union Film Festival
"The Last Temptations of the Belgians"
(La dernière tentation des Belges)
Directed by Jan Bucquoy
In-Person:
Thursday, November 23, 2023
Starts at 6:00pm
Spadina Theatre, 24 Spadina Road
(inside Alliance Française Toronto)

Note: The film will NOT be a part of the online version of the 2023 European Union Film Festival.
This droll dramedy revolves around Jan, a provocative artist in his late fifties who has known various degrees of success and failure with his art, the women in his life, and his modest attempts to change the world. Marie, his only daughter, blames him for never being around while she was growing up. A part-time stripper now mired in a deep depression, Marie is wondering if life is worth living at all. Reunited with his daughter at this critical juncture, Jan resolves to try to keep her dark thoughts at bay by telling her a wealth of stories about life and love and everything in between. A tough and tender father-daughter drama, "The Last Temptations of the Belgians" is the third installment of notorious filmmaker-agitator Jan Bucuoy's loosely autobiographical trilogy, which also includes "The Sexual Life of the Belgians" (1994) and "Camping Cosmos" (1996). Unique. Unforgettable.
Thursday 23 November 2023, 18:00 to 20:00
Non-members: $10.00
Members: $10.00
Location:
Spadina Theatre
24 Spadina Road
Toronto