LIFT Co-Presents, "Kiss Me Deadly and Lost Highway Double Bill" at Innis Town Hall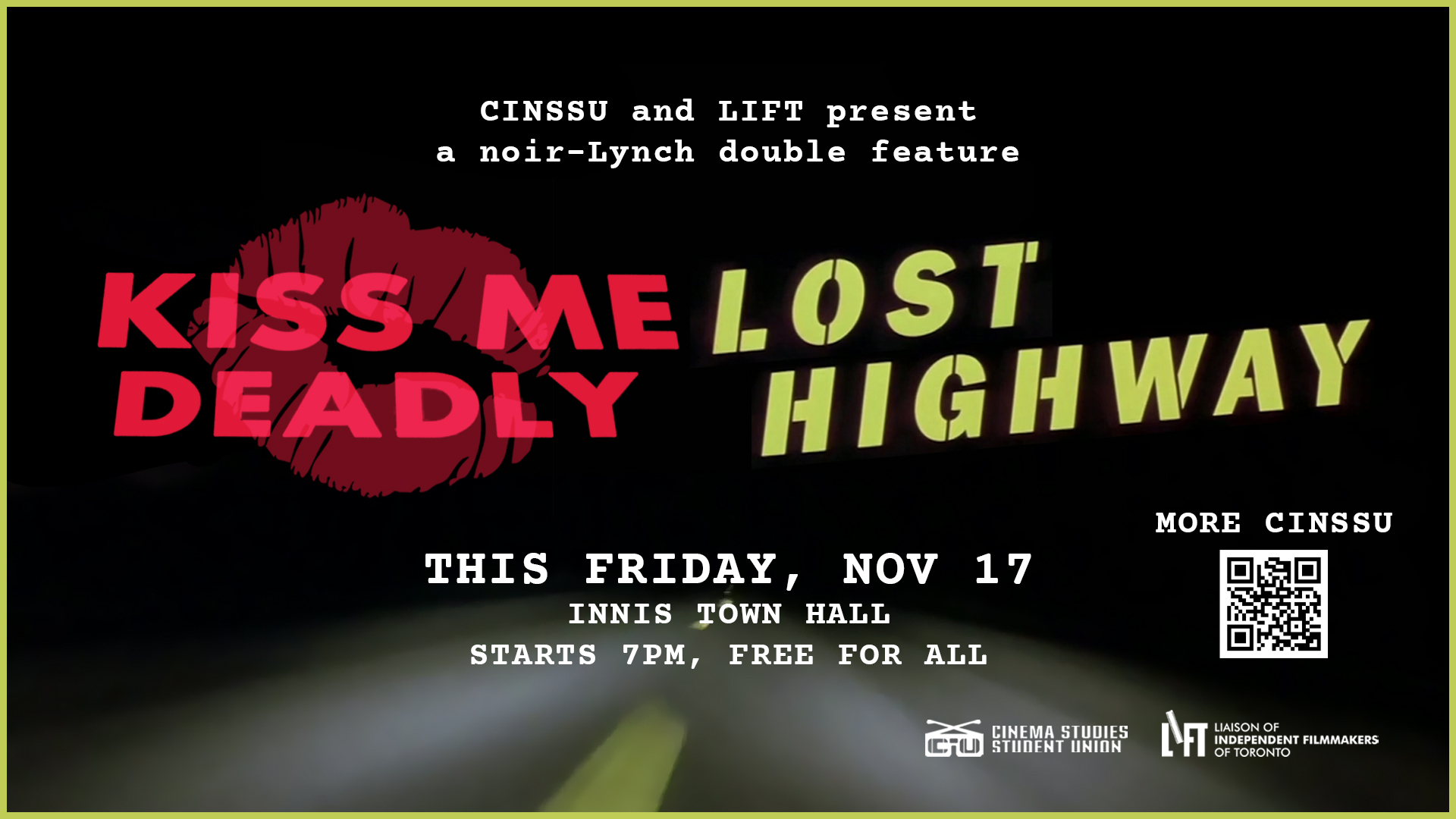 LIFT co-presents "Kiss Me Deadly and Lost Highway Double Bill"
as part of CINSSU's Free Friday Films at Innis Town Hall
We are delighted to be co-presenting a DOUBLE FEATURE of Kiss Me Deadly (1955) and Lost Highway (1997) with the UofT Cinema Studies Student Union at this week's Free Friday Films at Innis Town Hall.
"Kiss Me Deadly" is a 1955 film noir classic, directed by Robert Aldrich, which follows a private investigator in Los Angeles who becomes embroiled in a complex mystery after picking up a female hitchhiker. It also happens to be the inspiration for David Lynch's 1997 neo-noir fever dream Lost Highway, from 1997. It's a tricky one to summarize in one line but this will have to do: "Anonymous videotapes presage a musician's murder conviction, and a gangster's girlfriend leads a mechanic astray."
Catch them both this Friday, November 17 starting at 7pm! Remember it's FREE for all. Not just students.
Interested in learning more about CINSSU's programming? Head to their website to learn more: http://cinssu.com
Friday 17 November 2023, 19:00 to 23:00
Non-members: Free
Members: Free
Location:
Innis Town Hall
2 Sussex Ave
Toronto On