LIFT co-presents "Reel Ideas 2023 – Building Forces: The Director Producer Relationship" at Reel Asian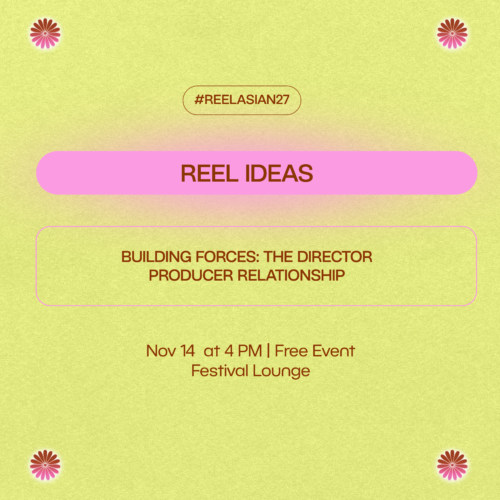 LIFT co-presents "Reel Ideas 2023 – Building Forces: The Director Producer Relationship"
at the 2023 Toronto Reel Asian International Film Festival
LIFT is proud to be a Community Supporter of Reel Ideas 2023's
"Building Forces: The Director Producer Relationship" panel
Last fall, the DOC Institute invited creative producers to reimagine a documentary ecosystem that recognizes the needs of BIPOC producers with critically acclaimed projects, and published their thoughts in the "Creative Producer Think Tank Report." A key point highlighted was producer/director relationships—a partnership constantly in flux. What is required for these roles to work harmoniously? Listen as panelists delve into the critical and vital collaboration that underpins any successful film.
Tuesday, November 14, 2023
4:00pm
Reel Asian Festival Lounge
440 – 401 Richmond Street West
FREE Attendance, space is limited.
Moderator:
John Choi, Producer, Director, Filmmaker
Panelists:
Ngardy Conteh George, Filmmaker
Tiffany Hsiung, Filmmaker
Amar Wala, Filmmaker
Details:
https://www.reelasian.com/festival-events/building-forces-the-director-producer-relationship
Tuesday 14 November 2023, 16:00 to 18:00
Non-members: Free
Members: Free
Location:
Reel Asian Festival Lounge
440 - 401 Richmond Street West
Toronto Ontario