LIFT co-presents "Receptors" program at imagineNATIVE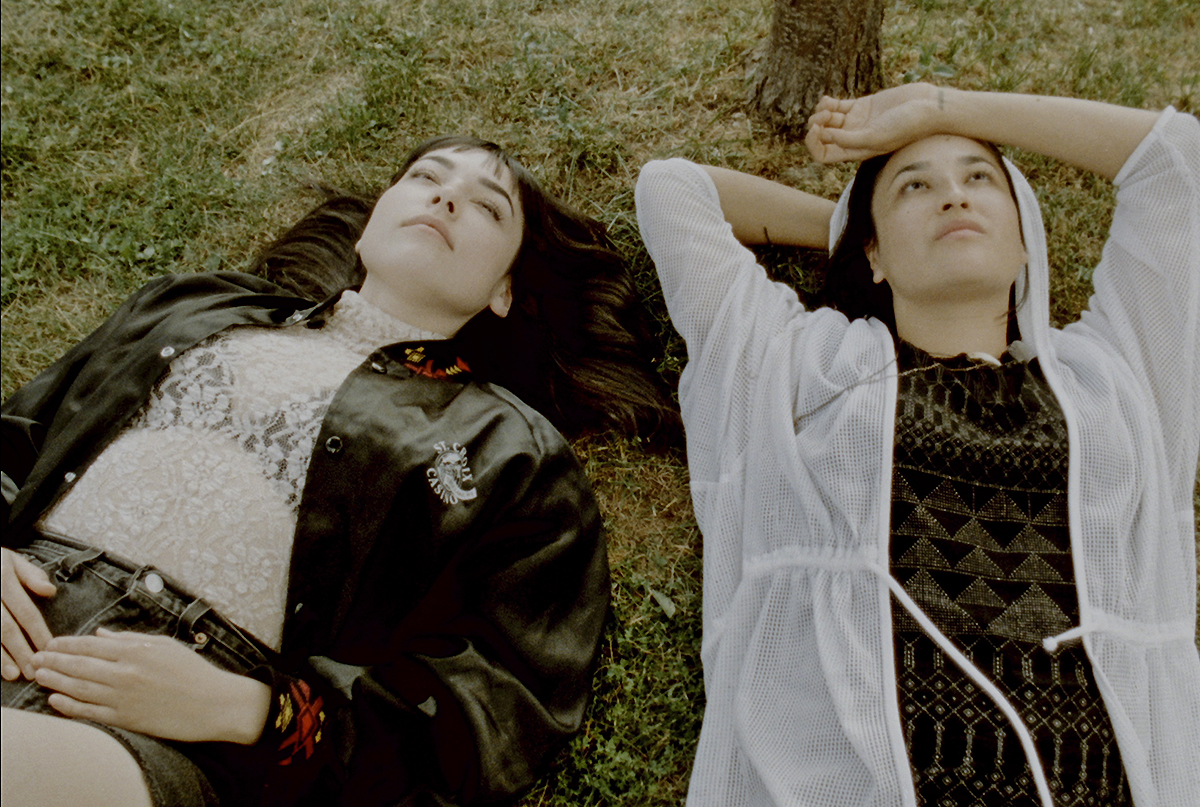 In Moment by Samay Arcentales Cajas
LIFT co-presents at the 2017 imagineNATIVE Film + Media Arts Festival.
Storytelling takes on many mediums to transmit messages in this collection of works. From the spirit world, dance, oral storytelling or radio waves, artists and characters dive deep into themselves as they transcend forms of communication to convey their most poignant truths and histories.
Tsanizid (Wake Up)
Directed by Beric Manywounds
Director, performer and storyteller, Beric Manywounds mesmerizes viewers as he leads us, through dance, on a Two-Spirit transformation journey.
Thirza Cuthand Is an Indian Within the Meaning of the Indian Act
Directed by Thirza Cuthand
As a light-skinned Cree woman, Thirza Cuthand takes us on a deeply personal journey through images of blood ties and land ties. She contemplates her interactions with racism, mixed-race identity, and the threat of rejection from other Indigenous people, while making a searing commentary on historical trauma and ongoing survival.
NDNs on the Airwaves
Directed by Jackson 2Bears
Pushing the form of documentary, 2Bears uses poetry, soundscapes and voice in this mash-up style of storytelling. He follows the extraordinary soundscapes and work of Janet Rogers as she journeys back home to Six Nations, over the airwaves, as she finds her own voice and that of her people.
ôtênaw
Directed by Conor McNally
A meditative and captivating work that follows the oral storytelling of Dwayne Donald, an educator from Edmonton, as he draws from Nêhiyawak philosophies speaking about the multilayered histories of Indigenous peoples' presence both within and around Amiskwacîwâskahikan, now known as the City of Edmonton. This captivating work reveals the buried stories that lay beneath our cityscapes.
ᎤᎧᏖᎾ ᎠᎴ ᎠᏴᏓᏆᎶᏍᎩ (Uktena and Thunder)
Directed by Joseph Lewis Erb
Long ago two young boys encounter a starving snake, who they agree to feed. In return the uktena offers them friendship. As time passes the now enormous creature enters battle with Thunder who asks the boys to make a difficult decision between loyalty and obligation.
A Prayer for the Lost
Directed by Natasha Francis
Two spirits—a young woman and a child—communicate to one another about the stories of their demise. Confused and lost, they long for the family they left behind.
In Moment
Directed by Samay Arcentales Cajas
As the world suffocates in its own self destruction, the Spirit Callers pray to the Four Directions for help. The struggle of generations past, present, and future are about to come to a close, but are our minds, hearts, and spirits open enough to hear the call?
** This film was made as part of the 13th annual LIFT/imagineNATIVE Mentorship program. ***
North of South
Directed by Francisco Huichaqueo, Casey Koyczan and Alejandro Valbuena
North of South / Norte del Sur is the visual and sonic reflections of a group of Indigenous artists coming together from Chile, Northwest Territories, Six Nations, Mexico and Colombia. Produced as part of TerritAur(i)al Imprints, imagineNATIVE's three-week audio-art focused collaborative exchange in Palomino, Colombia, the participating artists offer a visual and aural representation of their time together as they initiated and forged a relationship with South American territories and their own creative energies. Written by Janet Rogers.
Creatura Dada
Directed by Caroline Monnet
Six powerful Native women gather to celebrate a new beginning and the end of the world as we know it.
Friday 20 October 2017 15:45  
Non-members: $6.00
Members: $6.00
Location:
TIFF Bell Lightbox, Cinema 2 
350 King Street West 
Toronto ON Canada