LIFT Co-presentation "Sense of Wonder" and Best Film Award at Reel Asian 2009 Festival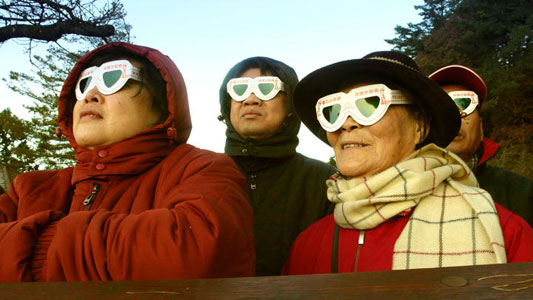 LIFT and Fujifilm are happy to co-present the LIFT and Fuji best Film Award at the 2009 Toronto Reel Asian International Film Festival:
All films made by GTA-based artists are eligible. $280 in LIFT membership dues and services. $500 credit towards LIFT workshops and/or equipment. 2,400 feet of Fuji 16mm 64D film.

Check out http://www.reelasian.com for more details on the festival, which runs from November 11th – 15th, 2009


Sense of Wonder Co-Presentation:

SENSE OF WONDER – Canadian Shorts Presentation – Co-presented with LIFT, CFMDC, Vtape, Images Festival and SAVAC
Inspiring our imaginations in the darkest of moments, this year's selection of the best Asian Canadian shorts invokes a playful outlook on tragedy. – Heather Keung, RA programmer

A SMALL MISUNDERSTANDING
Dir. Leslie Supnet | Canada 2008 | 1:00 | BetaSP | Toronto Premiere | Director in Attendance
A hungry bird mistakes a piece of yarn for a worm entangled in the hair of a young man, which leads to a terrible accident in this humorous animation.

IRMA VEP
Dir. Jong Wook Choi | Canada 2009 | 4:00 | BetaSP | World premiere | Director in Attendance
Mad pursuit for the wild life leads to an outrageously messy story about a cover girl who encounters dangerous magazine cut-outs. This wicked stop-motion animation was influenced by Frances Leeming, Choi's teacher at Queen's University.

ALI SHAN
Dir. Yung Chang | Canada 2009 | 7:00 | DigiBeta
A poetic voyage inspired by childhood memories takes director Chang across the ocean to Taiwan and a breathtaking sunrise at the peaks of a historical mountain, Ali Shan.

PERMUTE
Dir. Lydia Fu | Canada 2008 | 4:30 | BetaSP | Toronto Premiere
Existential heroine Lulu is caught in a film-noir cityscape fraught with mystery, anxiety and apprehension.

NOCTURNE FOR THE FIREFLIES
Dir. Victoria Cheong | Canada 2009 | 07:45 | DigiBeta | World Premiere | Director in Attendance
In the dark of the night, a parade of little girls travel through the forest, bringing to life the magic of folk tales and children's lullabies.

FOUND
Dir. Paramita Nath | Canada 2009 | 6:19 | DigiBeta | Poet and Producer in Attendance
Found is about Toronto poet Souvankham Thammavongsa, who was born in a Lao refugee camp in Thailand. Nath beautifully brings together Thammavongsa's words and her father's abandoned scrapbook into a moving visual poem.

FISH IN BARREL
Dir. Randall Okita | Canada 2009 | 7:00 | DigiBeta | Director in Attendance
In a stunning cinematic exploration of a young man's internal struggle, director Okita questions what lies below the surface.

REX VS. SINGH
Dir. Richard Fung, John Greyson and Ali Kazimi | Canada 2009 | 29:38 | Beta SP | Directors in Attendance In 1915, two Sikh mill workers, Dalip Singh and Naina Singh, were entrapped by undercover police in Vancouver one year after the infamous Komagata Maru ship, which was carrying immigrant passengers from British India, was stranded at the Vancouver harbour. This experimental video reveals an untold piece of Canadian history through four different interpretations of the court trial: a period drama, documentary, musical and conceptual deconstruction.
Friday 13 November 2009 –
Non-members: 12
Members: 12
Location:
Innis Town Hall
2 Sussex Avenue (just S of Bloor St. W.)
Toronto ON Canada