Interim Measures – NRATI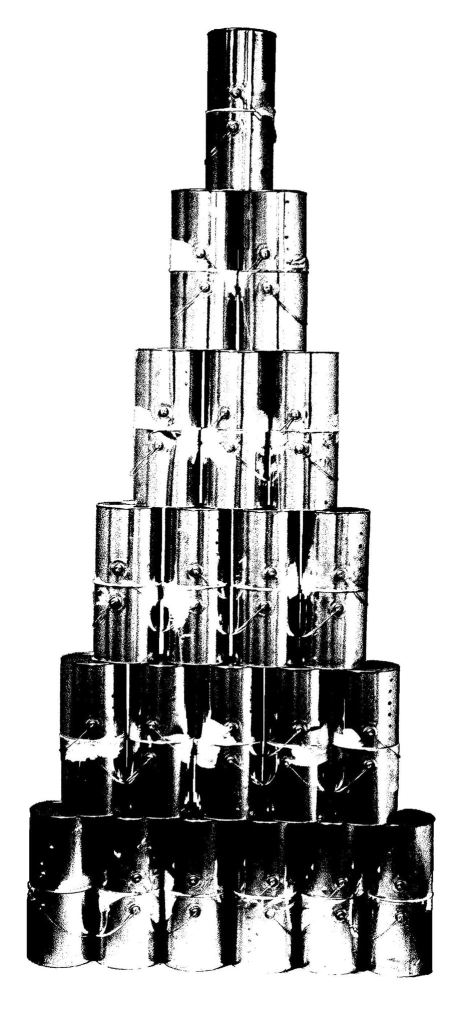 As part of Interim Measures, an exhibition curated by Denise Ryner and featuring the work of Chris Lee, Brady Cranfield and Jamie Hilder, this salon will feature texts selected by the artists and curator that explore the visible and invisible relationships that link financial deregulation and commodity money systems to conventions of value, production and presentation in art. Excerpts will be drawn from Andrea Fraser L'1%, C'est moi, Terry Atkinson's Vogl's Combo, and Emlio Moreno's Other Issues: Currency Delimiting Sovereignty.
Artists and curator in attendance.
The exhibition's title, Interim Measures, refers to corrective actions or policies enacted in governance and finance in response to a crisis with the expectation of an eventual return to a desired norm. However it is often the case that temporary situations evolve to become the status quo.

The most recent global financial crisis in 2008 has encouraged artists and curators to critically address the functions of capital and finance through their work. However these examinations often establish a disjuncture between the work of the artist and the economic structures they aim to represent. Through soundwork, printed matter and performance, artists Chris Lee, Brady Cranfield and Jamie Hilder activate their investigations of economist-derived aesthetics and speculative value. The artists in Interim Measures challenge assumptions of the extraterritoriality of the spaces of art and cultural production to the fluctuations of speculative finance and cognitive capitalism.

Chris Lee (Toronto) is a graphic designer and educator based in Toronto and Buffalo. He is a graduate of the Graphic Design Master's program at the Sandberg Institute (Amsterdam). While at the Sandberg, his work focused on speculative visualizations of (alternative) currencies, and their attendant institutions and ephemera. He has also facilitated several workshops in Scotland, the Netherlands, and Croatia, and has written essays on the relationship between graphic design and currency. Chris is also currently a member of the programming committee at Gendai Gallery (Toronto), serves on the editorial board of Scapegoat Journal (Toronto) and is an Associate Professor of Graphic Design at the University at Buffalo SUNY. He recently co-edited with Maiko Tanaka the Gendai Gallery publication Model Minority (2014) with contributions by Angad Bhalla, Tings Chak, Alvis Choi, Christine Choy, Richard J.F. Day, Jacqueline Hoang Nguyen, Jinhan Ko / Instant Coffee, Will Kwan, Mona Oikawa, Liz Park, Gordon Pon, Kerri Sakamoto, Min Sook Lee, Vincent Tao, Dan S. Wang and Ryan Wong.

Jamie Hilder (Vancouver) is an artist, writer and critic. He has had solo exhibitions at Artspeak, Charles H. Scott Gallery and most recently at 221A in collaboration with Brady Cranfield. Hilder completed his doctoral dissertation on the International Concrete Poetry Movement at the University of British Columbia in 2010. From 2011-2013 he was a post-doctoral researcher in the Graduate School of Education and Information Sciences at UCLA and is currently an instructor at the Emily Carr University of Art and Design. He has also exhibited and published work in the United States and Europe.

Brady Cranfield (Vancouver) is a sound and visual artist, musician and writer. He received his MA in Communications and MFA from Simon Fraser University. He has also collaborated with artist and curator Kathy Slade on multiple audio projects such as 12 Sun Songs (2009) and 10 Riot Songs (2011). His recent exhibition Due To Injuries… at 221A with Jamie Hilder was also published as an artist book of the same name which includes contributions by Franco Berardi, Jaleh Mansoor, Enda Brophy, Cecily Nicholson and Steve Collis. Cranfield also teaches intermittently at Emily Carr University of Art and Design and is the co-proprietor of Selectors Records shop and performance venue in Vancouver.

Denise Ryner (Vancouver) is a curator, writer and arts worker. She received her MA in Art History at the University of British Columbia. Her recent exhibitions include Public Objects, Private Frames which is currently showing at the Canadian Heritage regional office in Toronto and Location/Dislocation (2011) at the Jackman Humanities Institute. She has worked in numerous galleries in Toronto including Art Metropole and the Justina M. Barnicke Gallery. Currently she works at the Vancouver Art Gallery, is an instructor at the Emily Carr University of Art and Design, and works at the Audain Gallery where she recently programmed a series of walks called Rain or Shine Saturdays.
Special thanks to the Liaison of Independent Filmmakers of Toronto for their ongoing support of this project and to 8-11 for hosting this salon.
No Reading After the Internet is a salon series dealing with cultural texts, which are read aloud by participants. The particular urgency of the project is in reforming publics and experimenting with the act of reading, as its own media form, in our moment. No Reading After the Internet (Toronto) is a project of the efforts of cheyanne turions.
Saturday 19 September 2015 –
Non-members: Free
Members: Free
Location:
8-11
233 Spadina Avenue
Toronto ON Canada