LIFT co-presents "Solar Flares" program at imagineNATIVE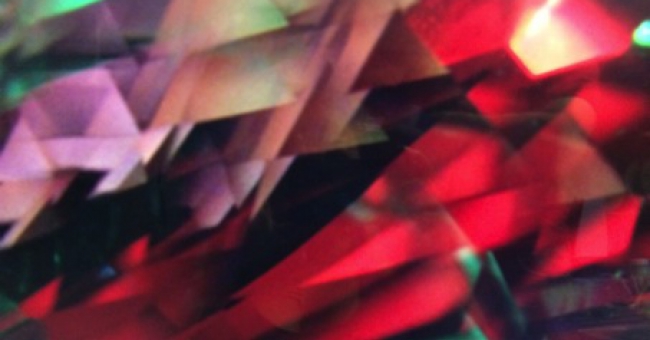 A Celebration of Darkness

LIFT co-presents at the 2015 imagineNATIVE Film + Media Arts Festival.
Solar Flares: Experimental Program
A Celebration of Darkness

LIFT co-presents at the 2015 imagineNATIVE Film + Media Arts Festival.
Solar Flares: Experimental Program
Performative, conceptual, poetic and self-reflexive, these works explore themes of language, displacement, the body and the natural world.
Testing
Directed by Vanessa Dion Fletcher
A physical investigation of the self. Performance and metaphor are utilized to address blood quantum as a colonial notion of authenticity.

Bunurong
Directed by Jenny Fraser
Inspired by the other worldliness of underwater life, an Aboriginal aesthetic is used to communicate old and new cultures across languages and other borders.

For When Dying Is a Gift
Directed by Michael Keshane
As a director attempts his first feature, casting issues, a mutinous crew and frequent budgetary problems all culminate in one of life's more important lessons.

Kokom
Directed by Kevin Papatie
The filmmaker offers a beautiful tribute to both his beloved Grandmother and to the Anishinaabe nation.

Jáaji Approx.
Directed by Sky Hopinka
Focusing on themes of memory, familial relations and Indigenous linguistics, the director pairs audio recordings of his father with footage of landscapes separately traversed by both father and son.

Miikina (THE ROAD)
Directed by Nathan Adler
A split-screen video showing the Trans-Canada Highway and a new access road on the Lac Des Mille Lacs/Nezaatiikang First Nation. Before the construction of this road, the reserve was only accessible by water. The road stands in as a metaphor for colonization.

Advice to Myself 2: Resistance
Directed by Heid E. Erdrich
A figure dressed as a bear moves through a frozen yet domestic landscape in this video poem, which offers a message of personal, political and universal resistance.

Nimmikaage (SHE DANCES FOR PEOPLE)
Directed by Michelle Latimer
Archival footage of Indigenous women performing for settler audiences is recontextualized and reclaimed in order to challenge and reverse the colonial gaze.

The Measure of All Things – Protagoras
Directed by Berny Hi
The last human on Earth makes a film and wonders what the point is if it cannot be shared with anyone

Untitled
Directed by Nadia Myre
Symbolic and atmospheric, this piece is inspired by the many ways that Indigenous women disappear through both state and physical violence.

Report
Directed by Raven Chacon and Blackhorse Lowe
Blackhorse Lowe documents a performance of a section of Raven Chacon's 2001 music composition scored for firearms with live ammunition.

A Celebration of Darkness
Directed by Jaene Castrillon
A woman reflects on her tortured past and goes on an unexpected journey of healing by interacting with her younger self.
** This film was made as part of the 11th annual LIFT/imagineNATIVE Mentorship program. ***
Kurawaka
Directed by Louise Potiki Bryant and Kura Te Ua
Kurawaka is known in Maori mythology as the sacred site where mankind was fashioned from kokowai (red soil) by Tane, the procreator of the human race and god of the forest. The film reflects Tane's journey through the various heavens in a quest to retrieve the three baskets of knowledge while being challenged by his older brother Whiro.

Dancing the Space Inbetween
Directed by Lacy Morin-Desjarlais
Dancing the Space Inbetween is a short dance film conceived by Lacy Morin-Desjarlais in collaboration with Michele Sereda, inspired by the Regina Indian Industrial School's unmarked cemetery in Regina, Saskatchewan.
Non-members: $8.00
Members: FREE for Seniors / Students with ID / Underemployed
Location:
TIFF Bell Lightbox
350 King Street West
Toronto ON Canada