Call for Applicants: LIFT and imagineNATIVE 18th annual Mentorship Program – Final Extension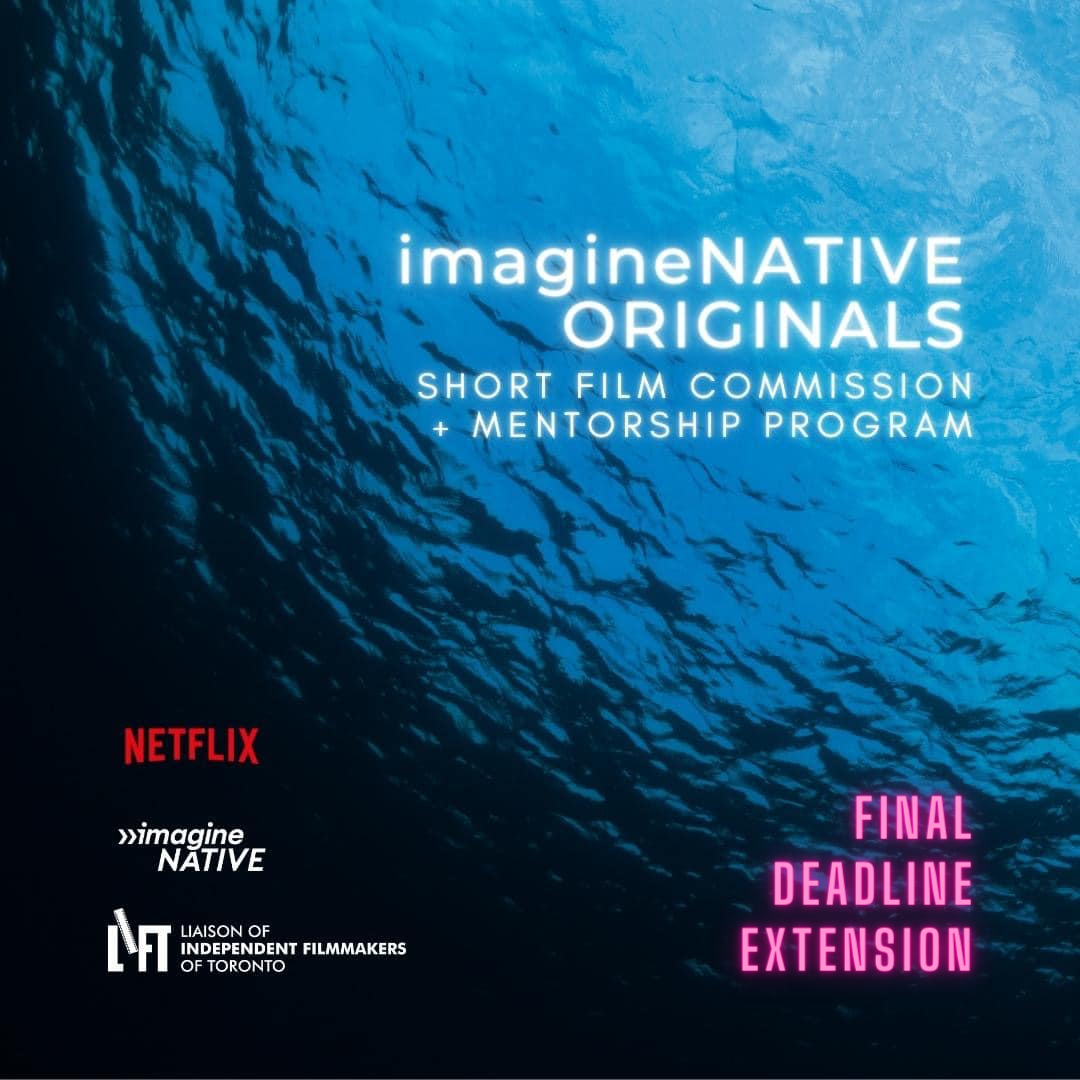 December 13, 2022
Revised February 3, 2023
LIFT and imagineNATIVE
2023 ANNUAL MENTORSHIP PROGRAM
Call for applicants in Toronto
Are you an Indigenous filmmaker with a great idea for a 5-minute 16mm short?
The LIFT/imagineNATIVE Mentorship program welcomes you to explore 16mm filmmaking through the Liaison of Independent Filmmakers of Toronto's (LIFT) workshops, equipment and facilities (other mediums may be employed in addition to 16mm).
Shoot and edit your short film, with the guidance of LIFT staff and an Indigenous mentor, and see your film on the big screen at the imagineNATIVE Film + Media Arts Festival from October 17 – October 22, 2023 in Toronto!
The successful applicant will be provided with:
– a LIFT Production Membership good through October 2023
– eligibility to enrol in up to $500 worth of training workshops offered during LIFT's Winter and Summer 2023 Calendar
– Mentorship from an Indigenous mentor, pending their availability
– Support, mentorship, and the use of 16mm production equipment from LIFT
Please note: Projects must be realistic in scope and subject matter as they must be completed and transferred as a digital file with closed captioning by August 14, 2023
Eligibility Criteria:
– This call is open to Indigenous (First Nation, Métis, Inuit) candidates living in or near the Greater Toronto Area (GTA) only
– Candidates must commit to attending the LIFT training workshops from March–August 2023, We strongly encourage applicants who are deadline driven and self-starters.
– You must live in Toronto or within commuting distance from the city in order to access LIFT workshops and equipment. Travel subsidy and cost of living are not covered by this mentorship.
Additional Application Must Include:
– 1/2 to 1 page film treatment
– A production schedule to meet the required final deliverables deadline
Note: Print quality film stills and final synopsis will be required by July 2023 for publication in the imagineNATIVE catalogue and online.
– A budget that shows your film can be completed within the scope of the mentorship & delivered to imagineNATIVE by August 2023 to be included in the annual iN Originals programming at the imagineNATIVE film + media arts festival.
For any questions, please contact Bliss Bondy: bliss@imaginenative.org
The EXTENDED DEADLINE for submissions is Friday, February 10, 2023 at 11:59pm ET
About the Liaison of Independent Filmmakers of Toronto (LIFT)
LIFT is an artist-run charitable organization dedicated to facilitating excellence in the moving image through media arts education and production resources. LIFT exists to provide support and encouragement for independent filmmakers and artists through affordable access to production, post-production and exhibition equipment; professional and creative development; workshops and courses; commissioning and exhibitions; artist-residencies; and a variety of other services. Founded in 1981 by a small collective, LIFT has since grown to become one of the foremost centres of its kind globally. https://lift.ca
About the imagineNATIVE Institute
The imagineNATIVE Institute is a department within imagineNATIVE that houses year-round professional development programs, events, and talks for Indigenous creatives. The Institute also presents Industry Days at the annual imagineNATIVE Film + Media Arts Festival featuring panels, masterclasses, and networking/social events. The Institute provides Indigenous-led professional development opportunities that address gaps within the industry and build capacity for Indigenous creatives. The Institute is proud to present their lead partner Netflix and their generous contribution to this initiative. https://imaginenative.org/about-institute
Tuesday 13 December 2022 – Friday 10 February 2023
Non-members: Free to apply
Members: Free to apply
Location:
Liaison of Independent Filmmakers of Toronto's (LIFT)
1137 Dupont Street
Toronto Ontario Canada