Screening with Visiting Artist Matti Harju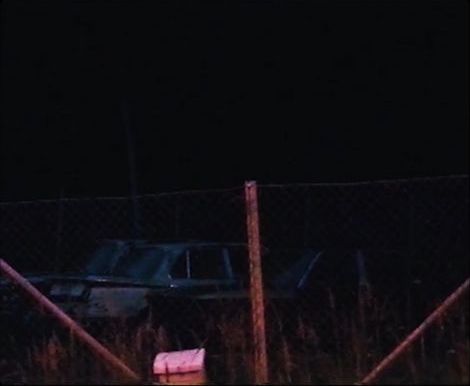 ALIENS AND AFTERLIFES:
SCREENING WITH VISITING ARTIST MATTI HARJU
Co-presented by the Liaison of Independent Filmmakers of Toronto (LIFT) and PIX FILM.
Finnish filmmaker Matti Harju joins us on Monday, November 28, 2022 to present a screening of his cinemawork. This screening complements his residency as the third resident in LIFT's collaboration with the Academy of Fine Arts at the University of the Arts Helsinki and the Saastamoinen Foundation. The residency supports the making of a new film-based work by alumni of the Academy of Fine Arts. Matti has been at LIFT since September 9 and will show a selection of his films as well as an excerpt of a work in progress film.
ALIENS AND AFTERLIFES
Monday, November 28, 2022
Starts at 7:00pm
PIX FILM Gallery
1411 Dufferin Street, Unit C
PYWC admission (Pay-What-You-Can)
In-Person Screening. Social distancing observed.
Although not mandatory as part of PIX FILM Gallery's current COVID-19 policy, LIFT strongly recommends wearing masks for this in-person screening. If you develop any COVID-19 related symptoms or test positive for COVID-19, we ask you to please stay home.
Programme:
Total running time of 50 Minutes
"Afrikka," 2012, 9 mins, Super 16mm shown digitally
A disturbing, raw film that gets up close to a psychotic man. We don't all live in the same reality.
"Aliens," 2020, 9 mins, VHS, digital, Super 8 shown digitally
A film about how language, be it film, art or written language, creates in itself a system where separation precedes contact.
"El Centro," 2021, 9 mins, VHS, digital, Super 8 shown digitally
Young Anon discovers the digital, binary root of everything during a school trip to New York and comes to a surprising conclusion.
"Kolme päivää sadetta (Three Days of Rain)," 2021, 10 mins, digital
Part time Twitch streamer, part time drug courier; both low level. Slithering between life and death, online and offline. The carefree summer of global progress seems to be over – are these the final days of both, the illusion of overarching narrative, and of Jerome the Saint.
"Work in Progress Preview," 2022, 10 mins, digital
A short preview of one of the films Matti has been working on over the past few months.
Matti Harju (b. 1978, Kouvola, Finland) is a Finnish artist working mainly with film and video. He has an MFA from the Finnish Academy of Fine Arts (2021). He has made 10+ short-length films, which have been widely exhibited at film festivals and galleries, including Locarno Film Festival, Gallery Sinne, Rotterdam International Film Festival, BFI London Film Festival, AFI Fest Los Angeles, Kurzfilmtage Oberhausen, Forum des Images, Torino Film Festival, Clermont-Ferrand International Short Film Festival, Tabakalera International Contemporary Culture Centre, Edinburgh International Film Festival etc. http://mattiharju.com
Matti Harju's visit is made possible by the Academy of Fine Arts at the University of the Arts Helsinki and through support from Saastamoisen säätiö (the Saastamoinen Foundation).

PIX FILM is an independent working studio, micro cinema, event space and gallery. The modular space accommodates diverse needs of individual artists, community arts groups and arts collectives. PIX FILM values digital and film forms of production and exhibition. https://www.pixfilm.ca
The Liaison of Independent Filmmakers of Toronto (LIFT) is Canada's foremost artist-run production and education organization dedicated to celebrating excellence in the moving image. http://www.lift.ca
Monday 28 November 2022, 19:00 to 21:00
Non-members: PYWC admission (Pay-What-You-Can)
Members: PYWC admission (Pay-What-You-Can)
Location:
PIX FILM Gallery
1411 Dufferin Street, Unit C
Toronto Ontario