LIFT announces the 2018 Roberto Ariganello National Resident – Malena Szlam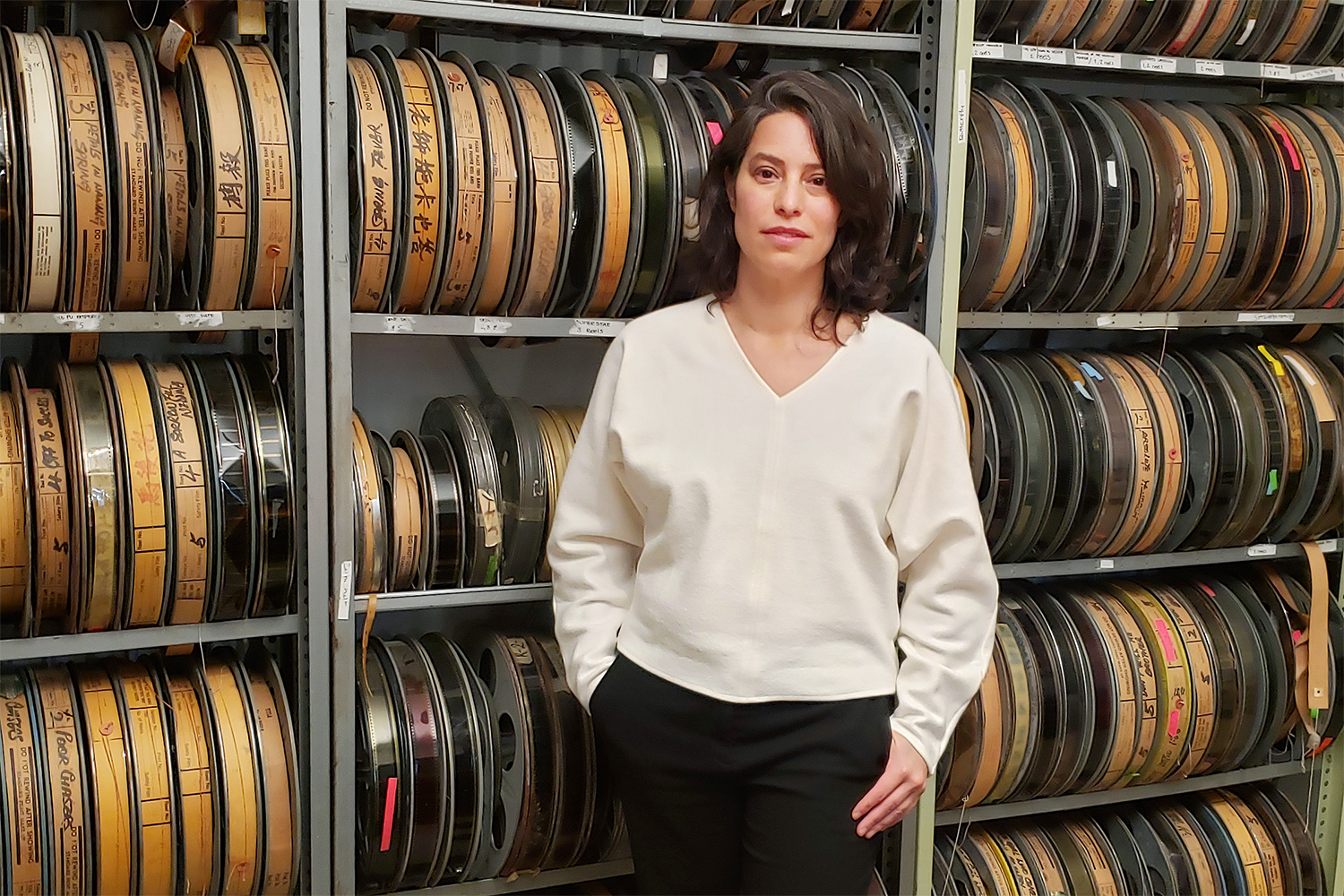 LIFT ANNOUNCES THE 2018 WINNER
OF THE ROBERTO ARIGANELLO AWARD: MALENA SZLAM
Toronto, December 15, 2022—The Liaison of Independent Filmmakers of Toronto (LIFT) is pleased to announce that Montréal filmmaker Malena Szlam was in town to work on her project that was selected as the second recipient of the Roberto Ariganello Award. The award honours the legacy of Roberto Ariganello, the late LIFT Executive Director who did much to encourage artists to make films, and comes in the form of a month-long production residency for the recipient to make a film.
Originally selected in 2018, the project has been delayed due to the pandemic, so it is especially rewarding to be able to have Szlam finally join us in Toronto to work on her project. She arrived on November 21 and was at the LIFT facility until today, December 15, 2022. We're excited that she was able to get so much done while she was here and look forward to seeing the final project when she puts on the final touches.
Malena Szlam is a Chilean artist filmmaker based in Tiohtià:ke (Montréal). Her films, performances and installations examine the relations between cinematic practice, embodiment, temporality, and perception. Engaging the affective dimensions of analogue processes, Szlam's work gives material form to kinetic and lyrical approximations of the natural world. Szlam's work has been showcased at leading festivals including Wavelengths at Toronto International Film Festival (TIFF), New Directors/New Films Festival at MoMA and Lincoln Center, Media City Film Festival, International Film Festival Rotterdam, Edinburgh International Festival, and CPH:DOX. Her latest film " ALTIPLANO" received numerous awards, including 25 FPS's Grand Prix, Melbourne International Film Festival's Best Experimental Short Film, and TIFF's Canada's Top Ten 2018. Szlam holds a BFA in Visual Arts from University of Arts and Social Sciences (ARCIS) in Santiago and an MFA in Cinema from Concordia University in Montreal. She co-directed CinemaSpace at the Segal Centre for Performing Arts and is an active member of Double Negative, an artist collective dedicated to the production and exhibition of experimental cinema. https://vimeo.com/malenaszlam
Malena Szlam's residency was also supported by the Canada Council for the Arts' Research and Creation grants.


The Roberto Ariganello National Residency is funded out of the Roberto Ariganello Memorial Fund and is sustainable for a three-year trial period. Anyone interested in making a donation to continue this residency can make a charitable donation to the fund via CanadaHelps at https://www.canadahelps.org/en/dn/m/9407

The Liaison of Independent Filmmakers of Toronto (LIFT) is Canada's foremost artist-run production and education organization dedicated to celebrating excellence in the moving image. LIFT exists to provide support and encouragement for independent filmmakers and artists through affordable access to production, post-production and exhibition equipment; professional and creative development; workshops and courses; commissioning and exhibitions; artist residencies; and a variety of other services. LIFT is supported by its membership, Canada Council for the Arts, Ontario Arts Council, Ontario Trillium Foundation, Ontario Arts Foundation, the Government of Ontario and the Toronto Arts Council. https://lift.ca
-30-
For additional information please see http://lift.ca or e-mail Executive Director Chris Kennedy at director@lift.on.ca
Monday 21 November 2022 – Thursday 15 December 2022
Location:
Liaison of Independent Filmmakers of Toronto (LIFT)
1137 Dupont Street
Toronto Ontario