Updates on LIFT Operations – July 2021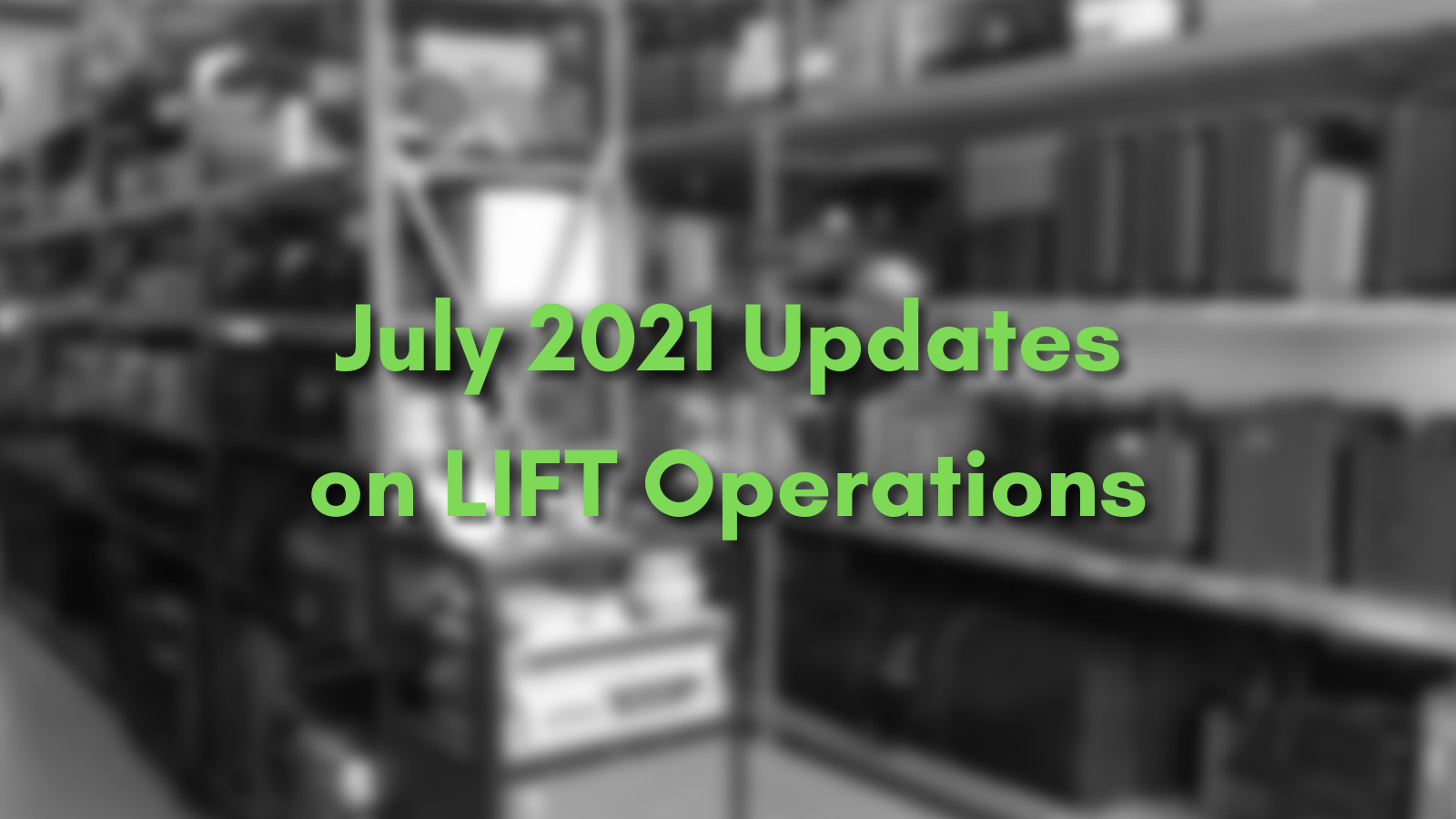 UPDATES ON LIFT OPERATIONS: JULY 2021
June 30, 2021
Dear Members and Community,
Similar to our announcement last month, the Liaison of Independent Filmmakers of Toronto will continue to be operating at reduced capacity through the end of July as the Government of Ontario moves into Step 2 of reopening the province.
Details:
https://www.ontario.ca/page/reopening-ontario
1. Production equipment rental access and post-production facilities will remain closed through to at least the end of July.
2. Online purchases from the LIFT Store continue as announced last month. Curbside pick-up of purchases will be available each Thursday by appointment only. Orders can also be shipped via Canada Post.
Details: https://lift.ca/store
3. Registration for the Summer 2021 season of our online filmmaking workshops continue throughout the summer. No workshops are held on LIFT's premises.
Details: https://lift.ca/workshop-registration
4. General Level memberships can still be purchased online. Upgrading to Production Level and all other levels of memberships are still on hold. Later on this summer, we will revisit plans for re-opening membership upgrades and rentals.
Details: https://lift.ca/lift-membership
For any other additional matters, staff can be reached via email only as they are working from home and not available for phone calls:
https://lift.ca/contact-lift-2
For more information about COVID-19, please visit https://covid-19.ontario.ca
Sincerely,
Chris Kennedy
Executive Director