New Equipment Acquisitions: Sony F3 and Zeiss Compact Primes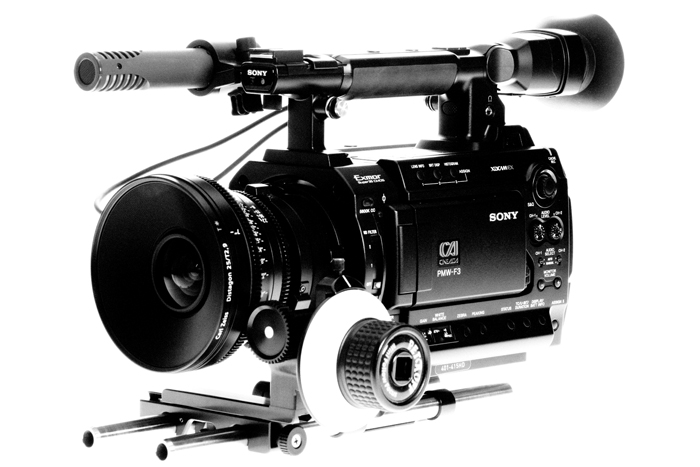 LIFT is pleased to announce we have acquired a Sony
PMW-F3 digital cinema camera package and Zeiss Compact Prime CP2 four lens
prime kit for rental to members. The F3 is a Super 35mm CMOS sensor based camera system that supports PL
mount cine lenses and 1920 x 1080 full-HD recording to SxS cards. The Compact
Prime CP.2 lenses are available in PL mount as standard and can also be rented
in Canon EF mount.
The kit includes:
Sony F3 Kit - $200 Full $400 Associate per day
Sony PMW-F3 Camera Body
Petroff Mini Adjustable Follow Focus
Petroff 4x Matte Box with Flags
Chrozsiel F3 Camera Plate with 15mm (440mm length)
rods
Chrozsiel Shoulder mount and dual handle bars
Three BP-U60 Large Capacity Batteries
Two 32GB SxS cards - 100 Minute recording time per
card
Sony SxS Card Reader
Sony Battery Charger
Two Pelican Flight Cases with Wheels
Lenses are available separately
Optional viewfinder:
Zacuto Z-Finder Pro EVF with Noga Cine Arm - $15 Full $30 Associate per day
Optional lenses:
Optar PL Mount Zoom- T3.4 25mm-80mm - $25 Full $50
Associate per day
NEW - Zeiss CP2 PL/Canon EF Mount Compact
Prime Kit - 18mm/T3.6, 25mm/T2.9 ,
35mm/T2.1, 50mm/T2.1
PL Mount - $100 Full $200 Associate per day
EF Mount - $125 Full $250 Associate per day
Zeiss Distagon PL Mount Prime Kit - T1.3 (18/25/35/50/85MM)-
$150 Full $300 Associate per day