LIFT Stands in Solidarity with the Encampment Support Network (ESN)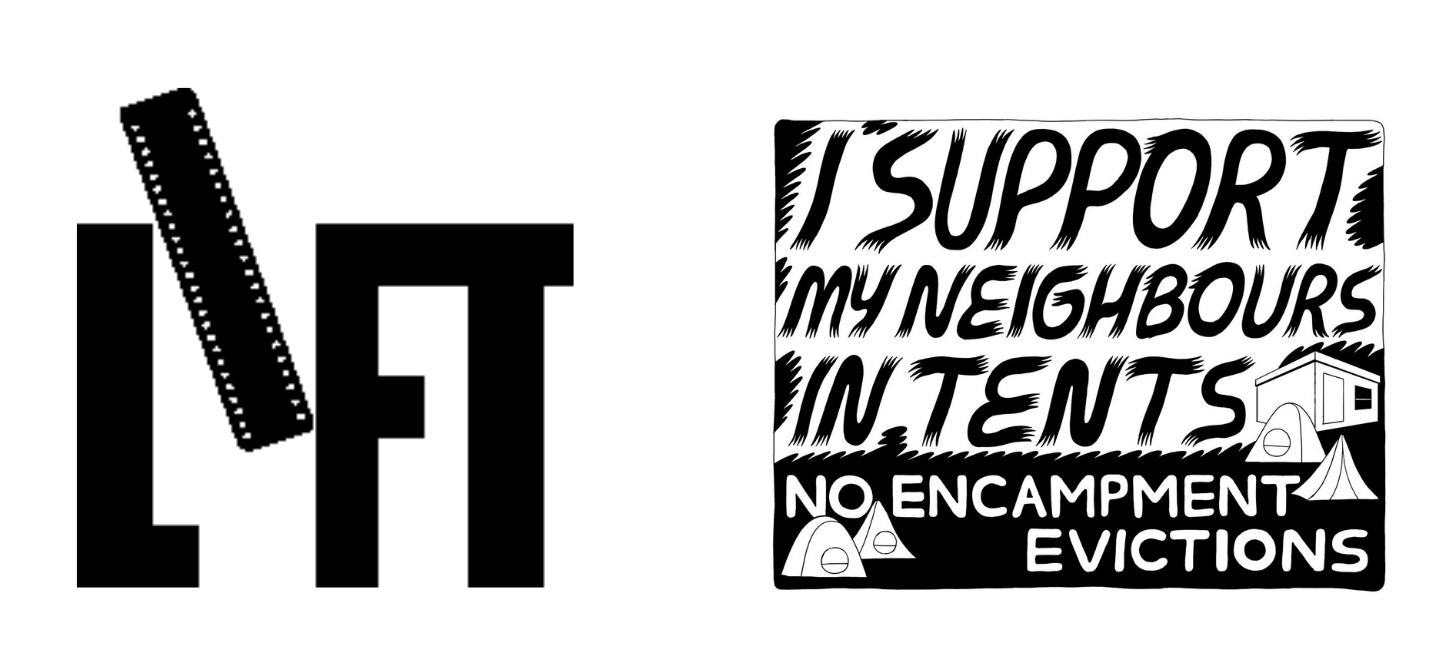 April 1, 2021
Dear LIFT Community,
The COVID-19 pandemic has driven home the well-known fact that the Greater Toronto Area is an extremely expensive place to live and work. Many of our members, colleagues and neighbours face income insecurity that has been exacerbated by this crisis. Others have been on the front line, supporting those in crisis. As an organization mandated to promote affordability and access in art making, the Liaison of Independent Filmmakers of Toronto (LIFT) joins with our colleagues in calling for a Basic Income Guarantee and a Moratorium on Evictions both in Rental Units and in Encampments.
And for our neighbours who are living in city parks we ask that the city meet them with empathy and resources rather than evictions. The city has offered half measures over the past year for those experiencing homelessness, but now they have delivered an ultimatum rather than fulsome support. On Tuesday, April 6, 2021 people living in encampments will be required to move their homes, or they will be criminalized under the Trespass to Property Act.
Our artist colleagues in the Encampment Support Network (ESN) are asking that we collectively reach out to the city to stop the upcoming eviction. #NoEncampmentEvictions #ShareTOParks
Please take a look at the Encampment Support Network Toronto's Toolkit to see how you can lend your support:
https://docs.google.com/document/d/1HR1Ix9bg5zKhX_OsHgaI6i_27zRYIGoNwd3PP7FWJ8U/edit#
Simple immediate actions the ESN advise folks to take are outlined in the Toolkit including:
Calling, emailing or tweeting at your elected officials.

The pandemic is still in full swing and now is not the time to add extra pressure on those who are still reeling from its effects.

Signed,
LIFT Board of Directors and Staff