LIFT Holiday Sale 2019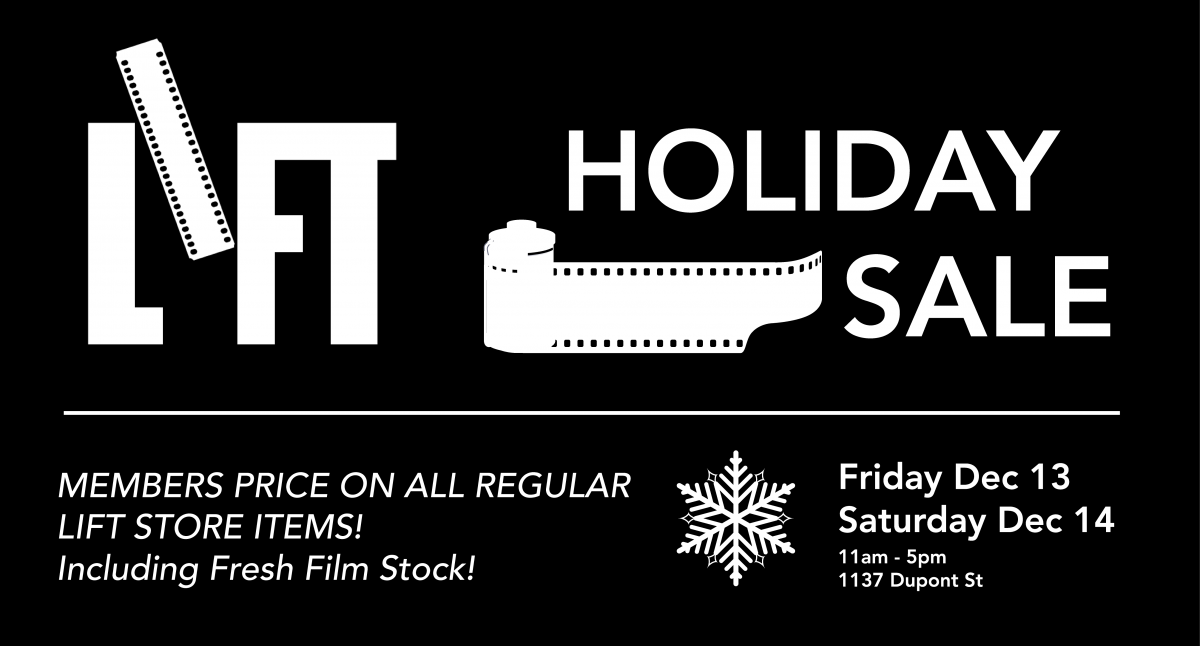 Hey all you analogue fans out there, we are having a sale! LIFT has been around for awhile and we've collected a few things along the way. Come by on December 13 and 14, 2019 and stock up on film, vintage kit and kitsch. Find a one of a kind gift for the film lover in your life. Or just treat yourself!

LIFT HOLIDAY SALE
Friday, December 13 and Saturday, December 14, 2019
Both days from 11am – 5pm
1137 Dupont Street

(Accessible entrance on Gladstone Avenue, door with awning)

*** NO EARLY PREVIEWS ***

MEMBERS PRICE ON ALL REGULAR LIFT STORE ITEMS!
(Including Fresh Motion Picture Film Stock)

Plus…
Expired Motion Picture Film Stock
Lenses
Cameras
Projectors
Reels
Cans and Travel Cases
Editorial Equipment
Rewinds
Light Bulbs
Kitsch
Gels and Seamless
and much more!

We are very excited to announce (drumroll please) that we'll be launching LIFT MERCH! There will be new totes and shirts on hand so you can support your favourite local media resource centre and look snazzy doing it.

We'll be accepting Cash, Credit (Mastercard, VISA) and Debit.