Fall 2012 Garage Sale – Sun Nov 11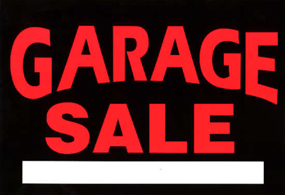 LIFT's Fall 2012 Garage Sale
Sunday, November 11, 2012
6:00pm – 8:00pm
1137 Dupont Street (at Gladstone Avenue)
LIFT is cleaning over the weekend of November 10 and 11 and will be concluding the weekend with a Sunday evening garage sale in the main classroom.
Doors open at 6:00pm sharp, NO early admittance.
Everything is sold as is and untested.
There will be:
– 16mm and 8mm projectors
– various cameras
– parts for film equipment
– audio equipment
– enlargers
– darkroom equipment
– 35mm reels
– 35mm camera and printing stock
– and more
Prices will be set in advance, but haggling is welcome.