Congratulations to LIFT Member Mike Hoolboom, 2017 Governor General's Award Winner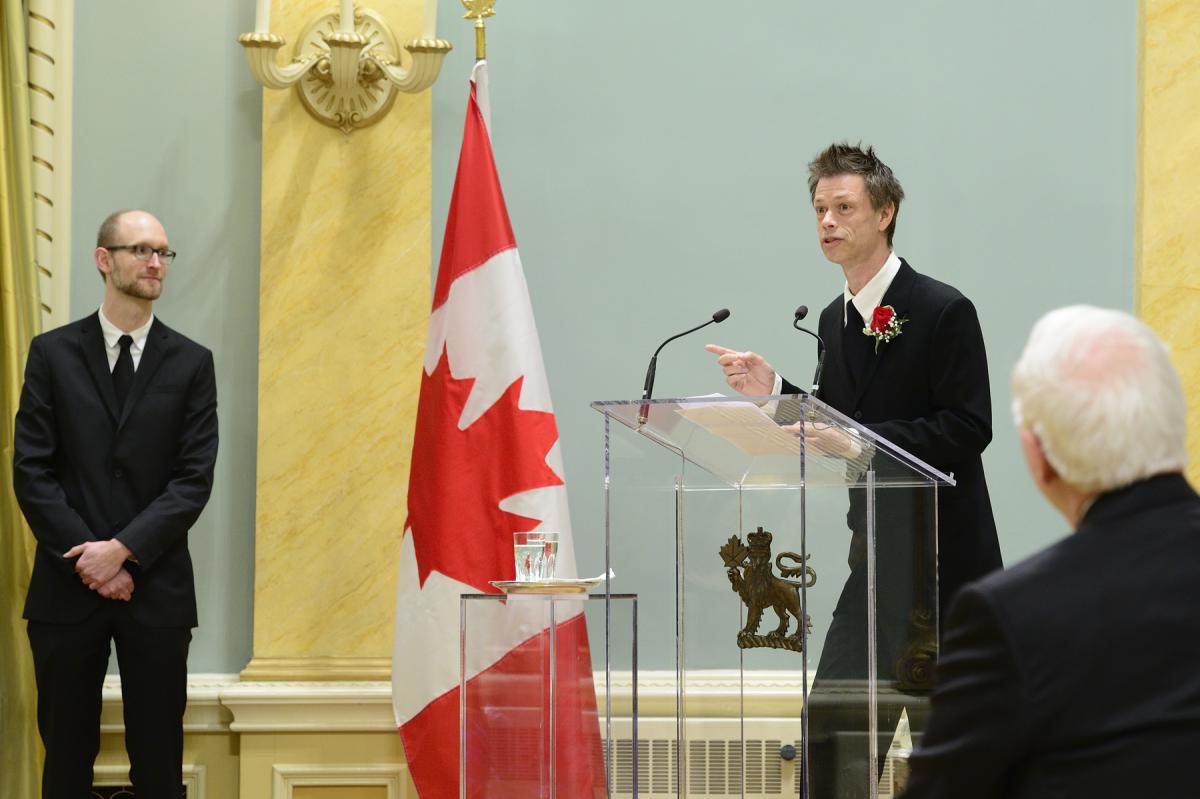 L-R: Executive Director Chris Kennedy and Mike Hoolboom
March 1, 2017
L-R: Executive Director Chris Kennedy and Mike Hoolboom
March 1, 2017
Congratulations to LIFT Member Mike Hoolboom, one of the recipients of this year's Governor General's Awards in Visual and Media Arts. Mike was nominated by our Executive Director, Chris Kennedy, in recognition of his career as a filmmaker and his many years in support of other filmmakers and artists.

"For the last thirty-five years, Mike Hoolboom has been one of the most prolific and influential filmmakers in Canada. Inhabiting an area of filmmaking that he has dubbed 'fringe'—a hybrid between experimental, avant-garde, personal and political filmmaking, Hoolboom has produced over 75 films and videos, of which 10 are feature-length. While the term 'fringe' may describe a marginal identity, Hoolboom's films have had a significant impact on the cultural moments in which they appeared, particularly in regards to his missives from the position of a HIV-positive man. His films over time have described a rapidly changing Canadian cultural landscape with an aesthetic argument that is also political, articulating liberationist struggles for marginalized sexualities, identities and health status. While often angry, his films are also enveloping—an embrace towards a fluid cultural identity of multitudes that he has also modelled in his tireless advocacy of the work of his peers. Hoolboom has been able to harness the creative potential of the contemporary ubiquity of the moving image to describe life's potential despite often staring deeply into death's abyss. In addition to his own filmmaking, Hoolboom has served as a primary interlocutor for his peers—through writing, interviewing and programming—helping build a visible presence for Canada's diverse experimental and fringe media scene and inspiring the next generation of artists to follow in similar paths towards exploring and broadening the possibilities of media art."
—Introduction at the ceremony by Chris Kennedy

Read Mike's acceptance speech here: http://mikehoolboom.com/?p=18474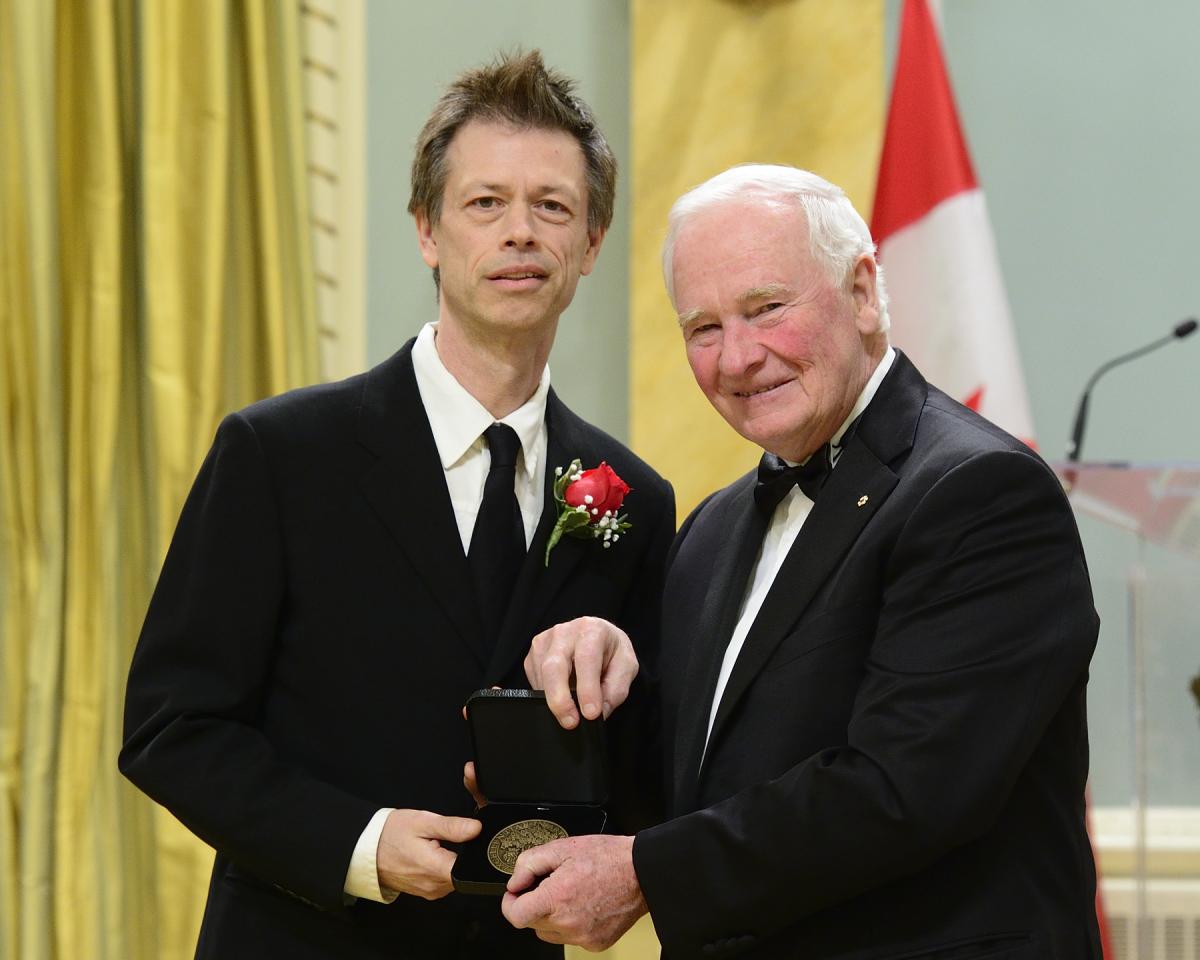 L-R: Mike Hoolboom and His Excellency the Right Honourable David Johnston

Photos by Sgt Johanie Maheu, Rideau Hall, © OSGG, 2017.