LIFT Newsletter June 1992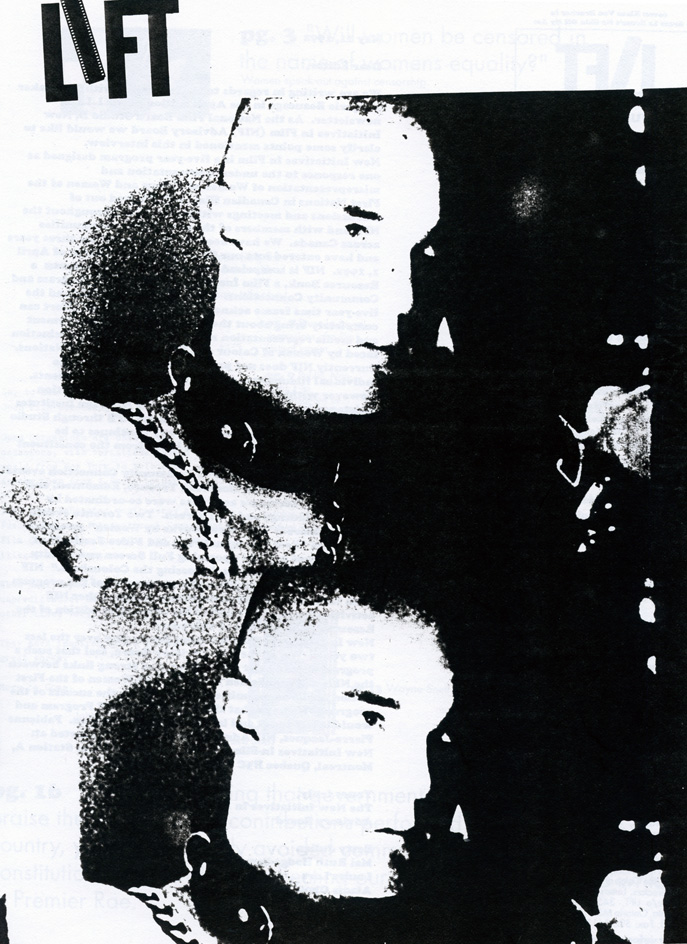 LIFT Newsletter June 1992
– 'Will women be censored in the name of womens equiality?"
-Chris Gehman maps out the fallacy of 'community standards' – the latest draconian manouevres of the ONTARIO CENSORS (including the Ontario Film and Review Board) as well revent forms of resistance involving the Ontario Coalition Against Film and Video Censorship.
– It's almost here, "the most elegant and durable of 16mm cameras". Chris Beauduane talks about the Arri SR.
– Bruce La Bruce: confessions of a film festival faggot.
– Public, Non-Profit, Film Organizations in Toronto. A Subjective Chart by Jorn Porter (Contains Erros and Ommissions).
– Carolyn Rowney writing Inside Out the Collective's Lesbian and Gay Film Festival in Toronto.
– Wayne Snell on Images.