Cinema and Disjunction
Published: 9 February 2009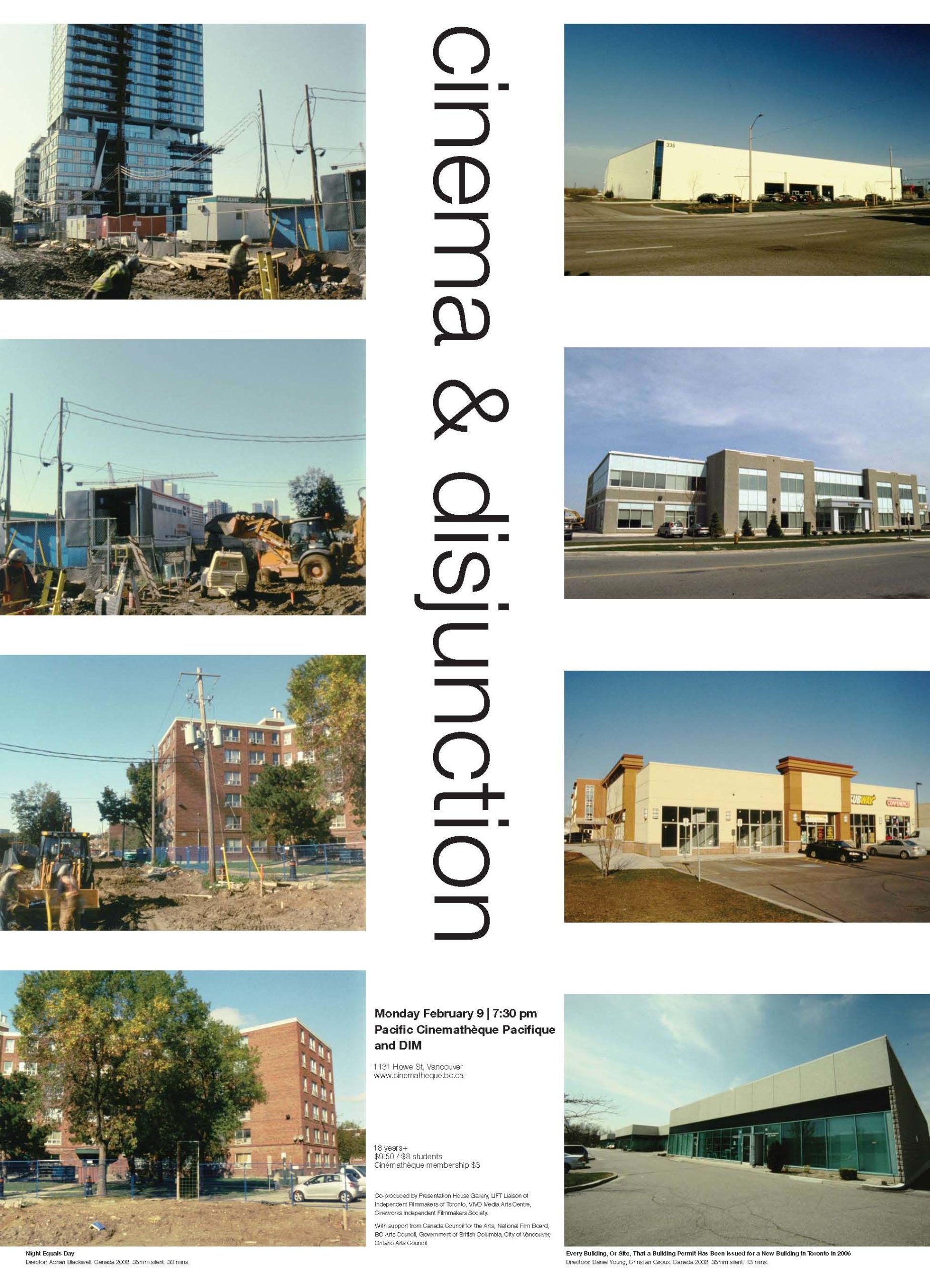 Curatorial essay by Ben Donoghue
Artists: Adrian Blackwell, Daniel Young and Christian Giroux
These two new silent 35mm architectural films form the initial parts of LIFT's "Cinema and Disjunction" commissioning and production support project for critical architectural film works. Drawing inspiration from art historical precedents and contemporary critiques of the urban form, the initial projects presented under this framework defamiliarize and interrupt Toronto's visual narratives with new questions and alternative possibilities. To express our intent in Bernard Tschumi's terms, these films "reinscribe the movement of bodies in space, together with the actions and events that take place within the social and political realm of architecture."
This essay was originally published as part of the activities related to the Vancouver premiere of the Cinema and Disjunction series.The poster shown was published as a collaborative effort between: Cineworks Independent Filmmakers Society, Pacific Cinematheque, Presentation House Gallery and VIVO Media Arts.
The series originaly premiered at Cinematheque Ontario October 15th, 2008.
The Cinema and Disjunction series received project funding from the Canada Council for the Arts which made the films, exhibitions and this publication possible.