The Poetics of (Super 8) Filmmaking with Helga Fanderl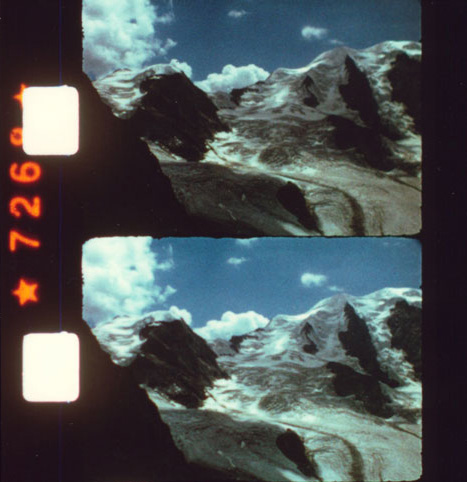 Workshop with LIFT's Fall 2012 Artist in Residence Helga Fanderl

Enrollment: Limit 12
Workshop with LIFT's Fall 2012 Artist in Residence Helga Fanderl

Enrollment: Limit 12
This workshop provides an insight into Helga Fanderl's specific way of making films and working with them. Based on the screening of a selection of her films the artist will talk about her personal approach to in camera-editing, composing changing programmes and creating site specific projections – inside and outside of institutions. Some of her work will be projected in the different formats, Super 8 and 16mm blowups and digitized, to allow for an in-depth discussion and reflection on the differences between the media, and also between screening, making exhibitions or installations. The workshop will focus at the same time on individual interests and sensitivities influencing the reception of the beholder, and wants to inspire the participants to make their own films.
Instructor:
Helga Fanderl is a German artist working with film and living in
Frankfurt and Paris. She studied film at the Art School, Städelschule,
in Frankfurt (1987–1992) and at Cooper Union in New York City
(1992–1993). Since 1990 her work is represented in film museums, museums
of modern and contemporary art, exhibition spaces, galleries and art
house cinemas in:
Europe (Deutsches Filmmuseum, Portikus,
Schirn Kunsthalle, Frankfurt; Internationale Kurzfilmtage Oberhausen,
Arsenal, Berlin; Österreichisches Filmmuseum, Vienna; Museum für
Zeitgenössische Kunst, Basel; Filmpodium, Zürich; Kino im Kunstmuseum,
Bern; Cineteca di Bologna; no.w.here, London; Goethe Institut, London;
Auditorium du Louvre, Centre Pompidou, Goethe-Institut, Paris; Musée d'
Art Contemporain du Val de Marne, MAC/VAL, Vitry-sur-Seine;
International Film Festival Rotterdam). North America (Goethe House,
Anthology Film Archives, Views from the Avantgarde, New York; San
Francisco Cinematheque, Media City International Film and Video
Festival; Windsor/Ontario; TIFF Wavelengths, Pleasure Dome, Toronto) and
Asia (Experimental Film Festival 3, Osaka).
Her films are
in the following collections: Hans Bodenmann, Basel; Museum für Moderne
Kunst, Kinothek Asta Nielsen, Frankfurt and Auditorium du Louvre,
Centre Pompidou, Paris. She received several awards and scholarships
(Coutts Contemporary Art Award; German Film Critique's Award
/experimental film; Scholarship Hessische Kulturstiftung for Paris and
Hessischer Kulturpreis). www.helgafanderl.com
She is currently the Fall 2012 Artist in Residence at the Liaison of Independent Filmmakers of Toronto (LIFT).
This residency is generously supported by the Canada Council for the Arts.
Register by phone with a credit card (416.588.6444)
or in person with
cash/debit/credit at LIFT during office hours (Monday – Friday, 10am –
6pm).
Thursday 25 October 2012 –
Non-members: $10
Members: $10
Location:
LIFT
1137 Dupont Street
Toronto ON Canada