Helga Fanderl – Fall 2012 Artist in Residence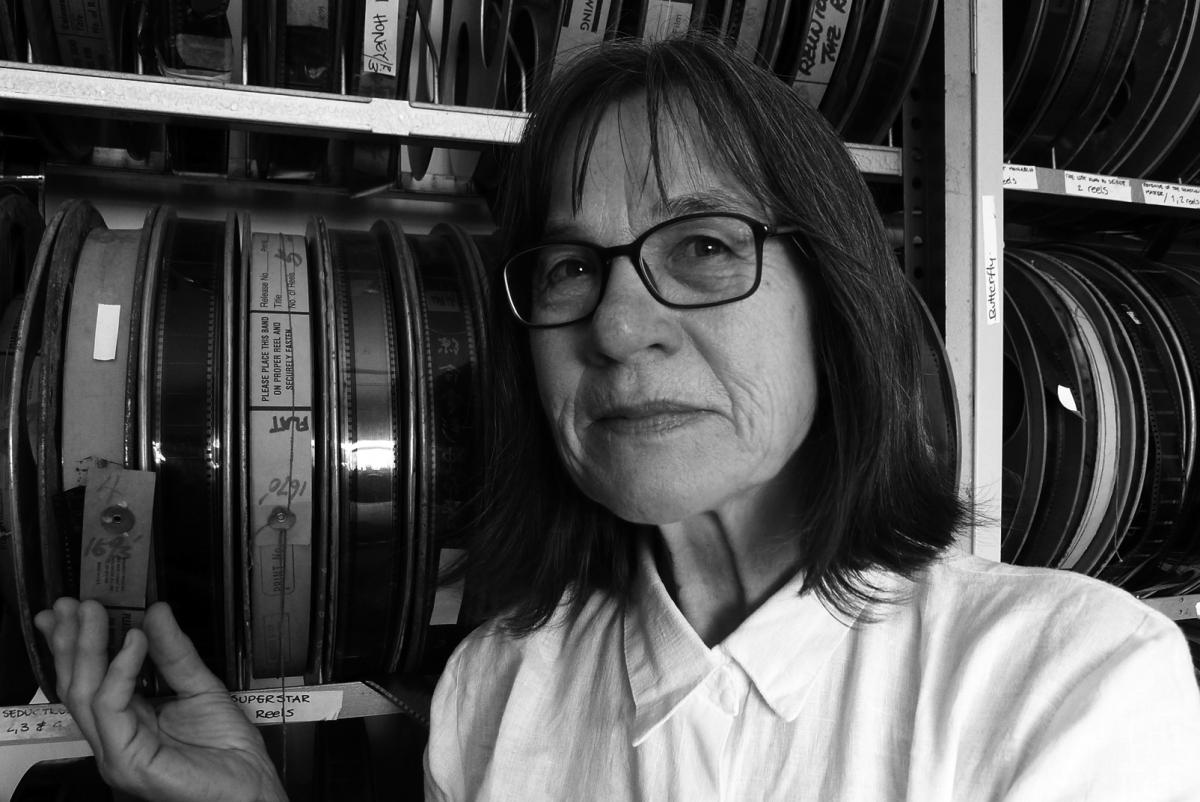 LIFT ANNOUNCES FALL 2012 ARTIST IN RESIDENCE
HELGA FANDERL
LIFT ANNOUNCES FALL 2012 ARTIST IN RESIDENCE
HELGA FANDERL
Toronto, October 4, 2012—The Liaison of Independent Filmmakers of Toronto (LIFT) announces that German filmmaker Helga Fanderl has arrived in Toronto to participate in LIFT's international artist-in-residence program. This program, aimed at international filmmakers, focuses on the production of film-based works with equipment and facilities to which the artist would not have access to in their local region. Helga will be in Toronto until November 1 and her schedule will feature programs in each of LIFT's core areas—education, exhibition and production services. During the residency she will work with LIFT to digitize and create 16mm blow-ups of her extensive archive of films as well as shoot a series of new films around the Toronto area. On Monday October 15 our colleagues at Early Month Segments will host a program of Helga's films at the Gladstone Hotel. She will also be presenting a workshop at LIFT on Thursday October 25.
Helga Fanderl is a German artist working with film and living in Frankfurt and Paris. She studied film at the Art School, Städelschule, in Frankfurt (1987–1992) and at Cooper Union in New York City (1992–1993). Since 1990 her work is represented in film museums, museums of modern and contemporary art, exhibition spaces, galleries and art house cinemas in:
Europe (Deutsches Filmmuseum, Portikus, Schirn Kunsthalle, Frankfurt; Internationale Kurzfilmtage Oberhausen, Arsenal, Berlin; Österreichisches Filmmuseum, Vienna; Museum für Zeitgenössische Kunst, Basel; Filmpodium, Zürich; Kino im Kunstmuseum, Bern; Cineteca di Bologna; no.w.here, London; Goethe Institut, London; Auditorium du Louvre, Centre Pompidou, Goethe-Institut, Paris; Musée d' Art Contemporain du Val de Marne, MAC/VAL, Vitry-sur-Seine; International Film Festival Rotterdam). North America (Goethe House, Anthology Film Archives, Views from the Avantgarde, New York; San Francisco Cinematheque, Media City International Film and Video Festival; Windsor/Ontario; TIFF Wavelengths, Pleasure Dome, Toronto) and Asia (Experimental Film Festival 3, Osaka).
Her films are in the following collections: Hans Bodenmann, Basel; Museum für Moderne Kunst, Kinothek Asta Nielsen, Frankfurt and Auditorium du Louvre, Centre Pompidou, Paris. She received several awards and scholarships (Coutts Contemporary Art Award; German Film Critique's Award /experimental film; Scholarship Hessische Kulturstiftung for Paris and Hessischer Kulturpreis).
This residency is generously supported by the Canada Council for the Arts.
The Liaison of Independent Filmmakers of Toronto (LIFT) is Canada's foremost artist-run production and education organization dedicated to celebrating excellence in the moving image. LIFT exists to provide support and encouragement for independent filmmakers and artists through affordable access to production, post-production and exhibition equipment; professional and creative development; workshops and courses; commissioning and exhibitions; artist-residencies; and a variety of other services. LIFT is supported by its membership, Canada Council for the Arts, Ontario Arts Council, Ontario Trillium Foundation, Ontario Arts Foundation, the Government of Ontario and the Toronto Arts Council.
-30-

For additional information please see lift.ca, helgafanderl.com and earlymonthlysegments.org or
e-mail Executive Director Ben Donoghue at office@lift.on.ca
Thursday 4 October 2012 –
Non-members: Free
Members: Free
Location:
LIFT
1137 Dupont Street
Toronto ON Canada