LIFT OUT LOUD February 7 – Guest Moderator REG HARKEMA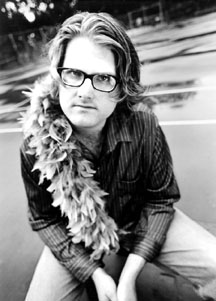 The LIAISON OF INDEPENDENT FILMMAKERS OF TORONTO present
LIFT OUT LOUD
A Monthly Screenplay Reading Series With Guest Moderator
REG HARKEMA (Monkey Warfare)
F*%KED UP LOVE
Two short screenplays for the romantically challenged
HEAD OVER HEELS by Cavan Campbell
Allergic to fluorescent lights and suffering from severe balance issues, Baird has problems. But what is it that clicks with Hanna, his ear-nose-and-throat specialist's nurse? Sometimes head over heels is easier when nature gives you a push.
THE BUTLERS PANTRY by Stephen Chambers
A newspaper reporter interviews a wealthy murder mystery writer only to discover that the writer keeps his own hidden secret.
GUEST MODERATOR – REG HARKEMA:
Reg Harkema's first feature, A GIRL IS A GIRL, was selected for the 1999 Toronto International Film Festival. His second feature was a documentary starring the New Pornographers called BETTER OFF IN BED. His third feature is the critically acclaimed bicycle revolutionary classic, MONKEY WARFARE starring Don McKellar and Tracy Wright and has been included in TIFF's "Canada's Top 10 for 2006". Reg came to directing from editing. His credits include HARD CORE LOGO, LAST NIGHT, FIX: THE STORY OF AN ADDICTED CITY and CHILDSTAR.
Wednesday 7 February 2007 19:00  
Location:
St. Stephen-in-the-Fields Church 
103 Bellevue St. (Entrance on South side of College Street, just West of Augusta Avenue)  
Toronto ON Canada