LIFT OUT LOUD December 6 – Guest Moderator DON McKELLAR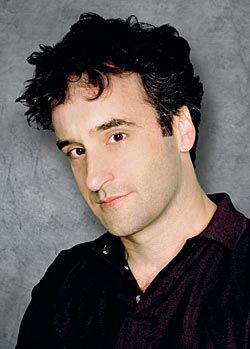 The LIAISON OF INDEPENDENT FILMMAKERS OF TORONTO present
December's LIFT OUT LOUD Screenplay Reading Series
ROYAL SUCKAGE
By Christina Ray
NEW LOCATION:
St. Stephen-in-the-Fields Church – 103 Bellevue St. (Entrance on South side of College Street, just West of Augusta Avenue) Kensington Market
This month's moderator will be DON McKELLAR
Beginning his career writing and starring in the Canadian rock and roll cult classics ROADKILL and HIGHWAY 61, Don McKellar proved himself a worthy actor and screenwriter on the international stage with his later works THIRTY TWO SHORT FILMS ABOUT GLENN GOULD, THE RED VIOLIN, and the beautifully bittersweet LAST NIGHT. Most recently, Don won a Tony Award with Bob Martin for writing the book for the hit Broadway musical THE DROWSEY CHAPERONE, and he is currently writing the screen adaptation of the award-winning novel BLINDNESS by Nobel Prize winning author Jose Saramago.
Participating Actors To Be Announced
ROYAL SUCKAGE by Christina Ray
After two decades of debauchery in the dying coal town of Royal Pennsylvania, Jane and Gina plot to escape their lives of drugs and petty theft. They soon learn that leaving home is easier planned than perpetrated.
Christina Ray is a graduate of the Canadian Film Centre's Professional Screenwriting Programme. She has written for the sci fi episodic series THE COLLECTOR, the horror film GINGER SNAPS BACK, and herfeature script ZIGMUND HARK is currently in development with 44 Films of Vancouver. ROYAL SUCKAGE won the Grand Prize at the Austin Heart of Film Screenplay competition and Christina was chosen as one of twenty-five New Faces of Indie Film in Filmmaker Magazine. In 2006 her short film LAUNDROMANCER took second for BEST SHORT FILM at the BOSTON UNDERGROUND FILM FESTIVAL. Her latest short film, REVERSED CHRONOLOGICAL ENCOUNTERS WITH THE X/Y CHROMOSOME recently premiered at Cinematheque Ontario.
To submit a script for a future reading or for more information
please contact us at liftoutloud@lift.on.ca or visit us at www.lift.on.ca/mt/liftoutloud.html
Wednesday 6 December 2006 –
Location:
St. Stephen-in-the-Fields Church
103 Bellevue St. (Entrance on South side of College Street, just West of Augusta Avenue)
Toronto ON Canada