LIFT, imagineNATIVE and Harbour Collective present "imagineNATIVE x LIFT Originals"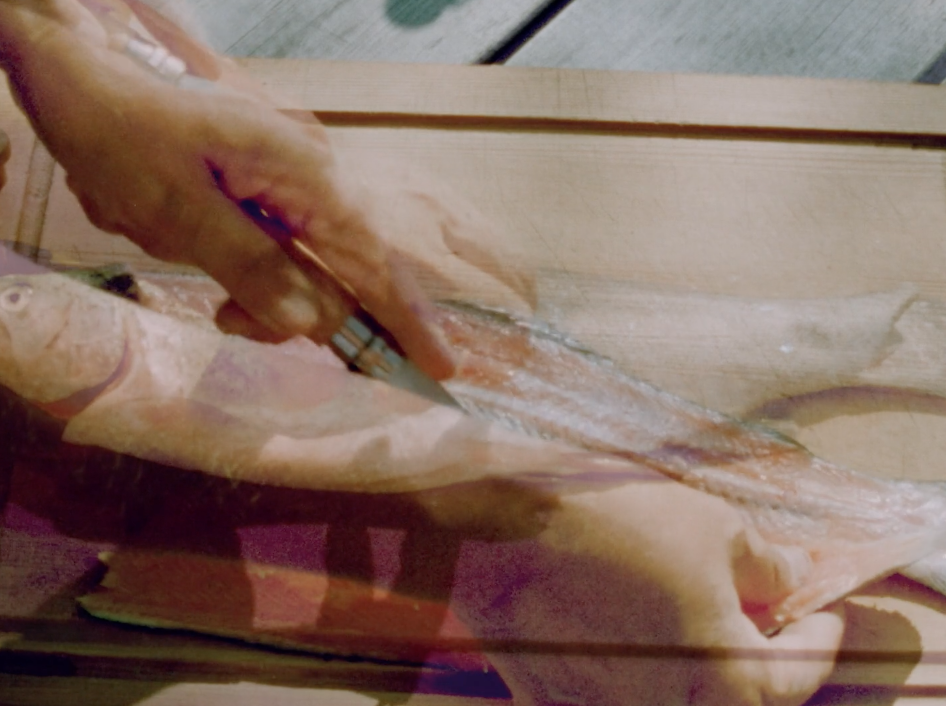 Menaptwi by Natasha Naveau

THE LIAISON OF INDEPENDENT FILMMAKERS OF TORONTO (LIFT), THE IMAGINENATIVE FILM + MEDIA ARTS FESTIVAL AND THE HARBOUR COLLECTIVE PRESENT
imagineNATIVE X LIFT ORIGINALS
Toronto, April 8, 2021—The Liaison of Independent Filmmakers of Toronto (LIFT), imagineNATIVE Film + Media Arts Festival and the Harbour Collective are proud to present "imagineNATIVE x LIFT Originals," a retrospective of 10 original films produced as part of the LIFT/imagineNATIVE Mentorship program.
Since 2005 imagineNATIVE and The Liaison of Independent Filmmakers of Toronto (LIFT) have been working together to offer an annual mentorship dedicated to supporting the artistic practice of Indigenous artists living in the Greater Toronto Area. Over the past 16 years the program has aimed to provide opportunities for the mentees to develop their skills in the realm of film by shooting their first short on 16mm film. Each completed project was developed over a year and was presented at the annual imagineNATIVE Film + Media Festival.
This is the first time the films produced during the mentorship have been seen together in one programme. Individually they are striking but as a collective they are a testament to the strength and creative diversity at play amongst indigenous filmmakers and interdisciplinary artists working today. Works made years apart circle the same themes and visual motifs of cultural memory, rebirth, and the mysteries of the natural world.
The programme is made possible thanks to the collaboration of the Harbour Collective. The Winnipeg and Toronto based group received funding from the Canada Council, Digital Strategies Fund, in 2020 to research and develop an online portal for indigenous filmmakers and media artists. This screening is but one stop on their cross-country investigation into the needs of indigenous artists working today.
Thursday, April 22, 2021
2pm to 5pm EDT
FREE online screening
Must pre-register: https://www.goelevent.com/imagineNative/e/imagineNATIVELIFTOriginalsRetrospective

The programme will include:
Ahoy Métis (2005) by Marnie Parrell
Eu·tha·na·sia (2008) by Jani Lauzon
Honey for Sale (2009) by Amanda Strong
Into Water (2019) by Cole Forrest
Estuary (2012) by Tyler Hagan
Menaptwi (2018) by Natasha Naveau
Soli (2013) by Adrienne Marcus Raja
A Celebration of Darkness (2015) by Jaene F. Castrillon
Raspberry Moon* (2019) by Jamie Whitecrow
In Moment (2017) by Samay Arcentales Cajas
Following the screening Liz Barron of the Harbour Collective will moderate a conversation featuring Jaene F. Castrillon, Jani Lauzon, Tim Myles and Jamie Whitecrow.
The films and panel will be available for all registrants for 24 hours following the live presentation.

This programme will feature captions for all films as well as the artist panel.
*Raspberry Moon was not made as part of the LIFT/imagineNATIVE Mentorship program, however Whitecrow was the 2016 mentee.

This program is made possible by funding to the Harbour Collective from the Canada Council for the Arts.


For additional information please see https://lift.ca or e-mail Development Coordinator Cayley James at development@lift.on.ca
-30-
About the Liaison of Independent Filmmakers of Toronto (LIFT)
The Liaison of Independent Filmmakers of Toronto (LIFT) is Canada's foremost artist-run production and education organization dedicated to celebrating excellence in the moving image. LIFT exists to provide support and encouragement for independent filmmakers and artists through affordable access to production, post-production and exhibition equipment; professional and creative development; workshops and courses; commissioning and exhibitions; artist-residencies; and a variety of other services. LIFT is supported by its membership, Canada Council for the Arts, Ontario Arts Council, Ontario Trillium Foundation, Ontario Arts Foundation, the Government of Ontario and the Toronto Arts Council. https://lift.ca
About the imagineNATIVE Film + Media Arts Festival
The imagineNATIVE Film + Media Arts Festival is the largest international festival of its kind that celebrates the latest works by Indigenous peoples on the forefront of innovation in film, video, radio and new media. The imagineNATIVE Institute, a department within the organization, also runs year-round professional development opportunities for Indigenous screen creatives, and hosts a series of industry relevant talks each Spring. Each fall, the Festival presents a selection of the most compelling and distinctive Indigenous works from around the globe. The festival's screenings, parties, panel discussions, and cultural events attract and connect filmmakers, media artists, programmers, buyers, and industry professionals. The works accepted reflect the diversity of the world's Indigenous nations and illustrate the vitality and excellence of our art and culture in contemporary media. This year's festival runs October 19-24, 2021. https://imaginenative.org
Harbour Collective
Working within the media and visual arts, Harbour Collective seeks to create process-based works, artistic interventions and professional programming that positions at the forefront the importance of personal connections and relationships to triggering artistic growth and transformation. It considers the connection of self to community and place, and artistically examines what occurs in the liminal space between these things. Harbour Collective programming places special attention on developing opportunities for Indigenous and racialised art practitioners working at all levels in their careers. https://harbourcollective.ca

Thursday 22 April 2021, 14:00 to 17:00
Non-members: Free
Members: Free