LIFT co-presents "Shorts to Features" at Breakthroughs Film Festival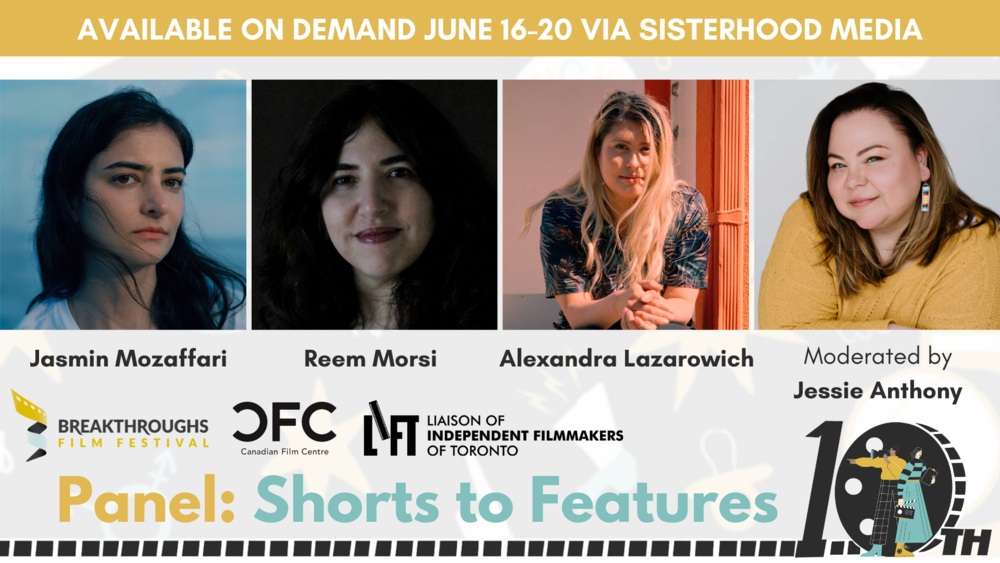 .
LIFT co-present the "Shorts to Features" panel
at the 2021 Breakthroughs Film Festival
Streaming June 16 – 20, 2021
Featuring Jasmin Mozaffari, Reem Morsi, Alexandra Lazarowich.
Moderated by Jessie Anthony
Recognizing the roadblocks that come in the way of graduating from short films to first features, filmmakers in this panel share candidly about their own personal challenges and offer gems of advice for emerging filmmakers who are making similar leaps in their careers.
Wednesday 16 June 2021 – Sunday 20 June 2021
Non-members: Free
Members: Free