LIFT co-presents "Light + Synthesisers + Electronics" – Screening and Workshop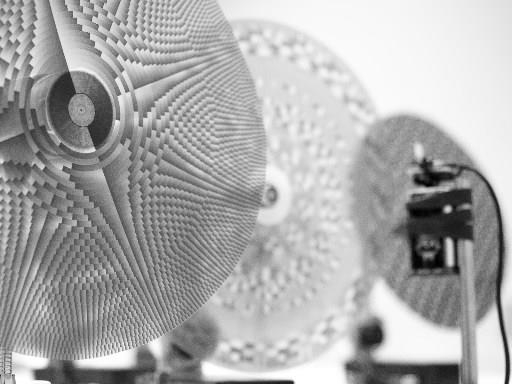 The Liaison of Independent Filmmakers of Toronto (LIFT), PIX FILM and InterAccess
co-presents Light + Synthesisers + Electronics
SONIC LUZ Performance
by Vienna Artists NOID & KLAUS FILIP
Wednesday, August 8, 2018
Starts at 8:30pm
OPTOSONIC Workshop
Thursday, August 9, 2018
6pm – 10pm
Must pre-registration for workshop at infopixfilm(at)gmail.com
Ref: Optosonics workshop
A hands-on lecture/workshop about the history and technology of optical sound. Discovering selenium, a mineral that transforms light into electricity in the 19th century made it possible. Changing light produces changing electrical current that can easily be amplified into sound— given that the loudspeaker is invented. Inventors, engineers and artists were experimenting with this effect, which amongst other things led to the major commercial success of "sound on film". Also early synthesizers could be built before the vacuum tube oscillator was developed, or even audio "samplers". Nowadays this technology is used in optical data transmission but got forgotten in music, though modern photocells are much faster than selenium cells, sound better and they are cheap. We present the optical synthesizer in the era of DIY.
Both Events at PIX FILM Gallery
1411 Dufferin Street, Unit C
FREE Admission
Through cello, electronics, studio manipulation and more, Noid produces music of intrigue and beauty, that interrogates our own sonic perception whist retaining an almost violent intensity. His work on the cello draws forth sounds that are far from typical, sometimes evoking the shifting and shimmering soundscapes of granular synthesis or sounding like he's trying to saw his way out of a hippo's stomach or some damn thing.
Klaus Filip is musician, sound artist and programmer living in Vienna. Particularly interested in sinewaves, their appearance in time and at the threshold of perception, as well as their entanglement with acoustic instruments. As a sound artist he researches the interplay between sound and light. He created a software project ppooll which still in use by improvising musicians all over the world. He studied electroacoustics and musicology and teaches at a university in Vienna and was co-curator at the reheat festival.
Supported by Austrian Embassy and The Federal Chancellery of Austria
For additional information, please e-mail infopixfilm@gmail.com
PIX FILM is an independent working studio, micro cinema, event space and gallery. The modular space accommodates diverse needs of individual artists, community arts groups and arts collectives. PIX FILM values digital and film forms of production and exhibition. www.pixfilm.ca
Wednesday 8 August 2018 –
Non-members: Free
Members: Free
Location:
PIX Film Gallery
1411 Dufferin Street, Unit C
Toronto ON Canada