LIFT co-presents "Footed Tadpoles" at Shinsedai 2011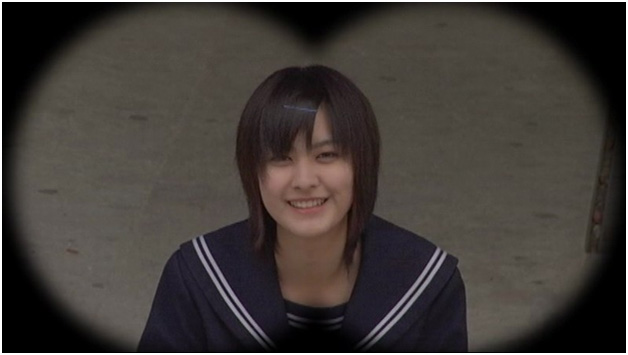 The Liaison
of Independent Filmmakers of Toronto (LIFT) and
the Shinsedai Cinema Festival 2011 co-presents
Footed Tadpoles ( 脚の生えたおたまじゃくし)
Dir. Tomoya Maeno
脚の生えたおたまじゃくし (Ashi no haeta otamajakushi)
2009, 76 minutes

Synopsis:
The Liaison
of Independent Filmmakers of Toronto (LIFT) and
the Shinsedai Cinema Festival 2011 co-presents
Footed Tadpoles ( 脚の生えたおたまじゃくし)
Dir. Tomoya Maeno
脚の生えたおたまじゃくし (Ashi no haeta otamajakushi)
2009, 76 minutes

Synopsis:
Toru
(Tomoya Maeno) is a bumbling junior high school student. One day he and
his friend are doing what teenage boys do best – spying on teenage
girls with a pair of binoculars. It's by this bit of innocent voyeurism
that Toru first sees classmate Nanae. It's love at first sight, but how
does this shy boy express his feelings? At first he doesn't. Instead he
and his friend "collect Data" on whether or not Nanae (and the other
female students) are virgins. Eventually Toru discovers a fool proof way
to spend time with the object of affection – he and Nanae are assigned
to raises a pair of tadpoles in biology class.
Footed Tadpoles
is a truly labour of love for 25-year-old director Tomoya Maeno Not
only did he direct, co-write, and co-edit the film, but he also stars as
its lead character. A humorous and heartfelt look at young love from
one of Japan's most promising young filmmakers.
Saturday 23 July 2011 16:00  
Non-members: $12.00
Members: $10.00 (JCCC Members only)
Location:
Japanese Canadian Cultural Centre (JCCC) 
6 Garamond Court 
Toronto ON Canada