Feminist Art Gallery + LIFT co-present "New and Lesser Known Works" by Alison S. M. Kobayashi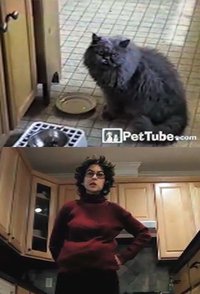 Feminist Art Gallery
+ LIFT co-present
Feminist Art Gallery
+ LIFT co-present
New and Lesser Known Works
Alison S.
M. Kobayashi
www.asmk.ca
A video screening and
artist talk including early works and rarely seen videos by Alison S. M.
Kobayashi such as; Eat Your Words and Period 4L, along with new
video, Hungry Kitty, and a 16mm short made with the support
of LIFT's Poetry Projections III grant.
Presented
in conjunction with the exhibition, A.S.M.K. + F.A.G., which closes on July
27, 2011.
Wednesday 27 July 2011 20:00  
Non-members: Free
Members: Free
Location:
Feminist Art Gallery (F.A.G.) 
25 Seaforth Avenue (side gate) 
Toronto ON Canada