LIFT co-presents Floris Vanhoof Film Performance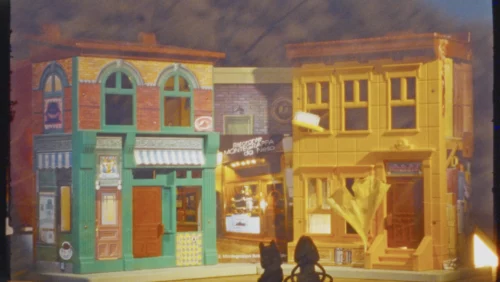 THE MIRROR EGG
FILM AND PERFORMANCE WITH FLORIS VANHOOF
Co-presented by PIX FILM and the Liaison of Independent Filmmakers of Toronto (LIFT)
Sunday, March 12, 2023
Starts at 7:00pm
PIX FILM Gallery
1411 Dufferin Street, Unit C
In-Person screening and performance.
PYWC admission (Pay-What-You-Can)
LIFT strongly recommends wearing masks for this in-person screening as per LIFT's current organizational policy. If you develop any COVID-19 related symptoms or test positive for COVID-19, LIFT asks you to please stay home.
Please contact PIX FILM directly at pixfilmcollective@gmail.com for more information about this event and PIX FILM's COVID protocol for their space.
The Mirror Egg
Film and Performance with Floris Vanhoof
2022
A miniature sitcom to be shown as 16mm film, or as longer expanded cinema performance with modified 16mm projector and live sound. The middle part is a dream sequence on an uncut 30 meter roll of film that was scripted like a computer program: A 4-bit binary code and a long heximal code, written on paper, were used for positioning, layering and repeating what was filmed.
Floris Vanhoof (1982, lives and works in Antwerp, Belgium) is interested in the hybrid forms of music, visual art, and film. His first projections -experimental films on 16 millimeter- evolved towards purely visual experiences which questioned our viewing patterns. Inspired by structural film and early electronic music, he builds installations, creates expanded cinema performances, and releases his music. Vanhoof makes his own instruments to explore the border between image, light, and sound. As media-archaeologist, he confronts the digitally-spoiled audience with flickering 16mm films and 35mm slide installations—formats doomed to disappear. He often chooses analog technology because of the greater transparency of the workflow, and because of its rich dynamic range. Cut loose from all nostalgia, he experiments with what used to be considered "high-tech." Vanhoof searches for new ideas with old media. He translates sound to image and vice-versa by connecting different incompatible media. He is especially curious about the effects his work elicits in the viewer: How does our perception operate? Which new perspectives appear? https://florisvanhoof.com
PIX FILM is an independent working studio, micro cinema, event space and gallery. The modular space accommodates diverse needs of individual artists, community arts groups and arts collectives. PIX FILM values digital and film forms of production and exhibition. https://www.pixfilm.ca
The Liaison of Independent Filmmakers of Toronto (LIFT) is Canada's foremost artist-run production and education organization dedicated to celebrating excellence in the moving image. http://www.lift.ca
Sunday 12 March 2023, 19:00 to 21:00
Non-members: PYWC admission (Pay-What-You-Can)
Members: PYWC admission (Pay-What-You-Can)
Location:
PIX FILM Gallery
1411 Dufferin Street, Unit C
Toronto