LIFT and Images Festival Co-presentation: Live 6: Feedback Loop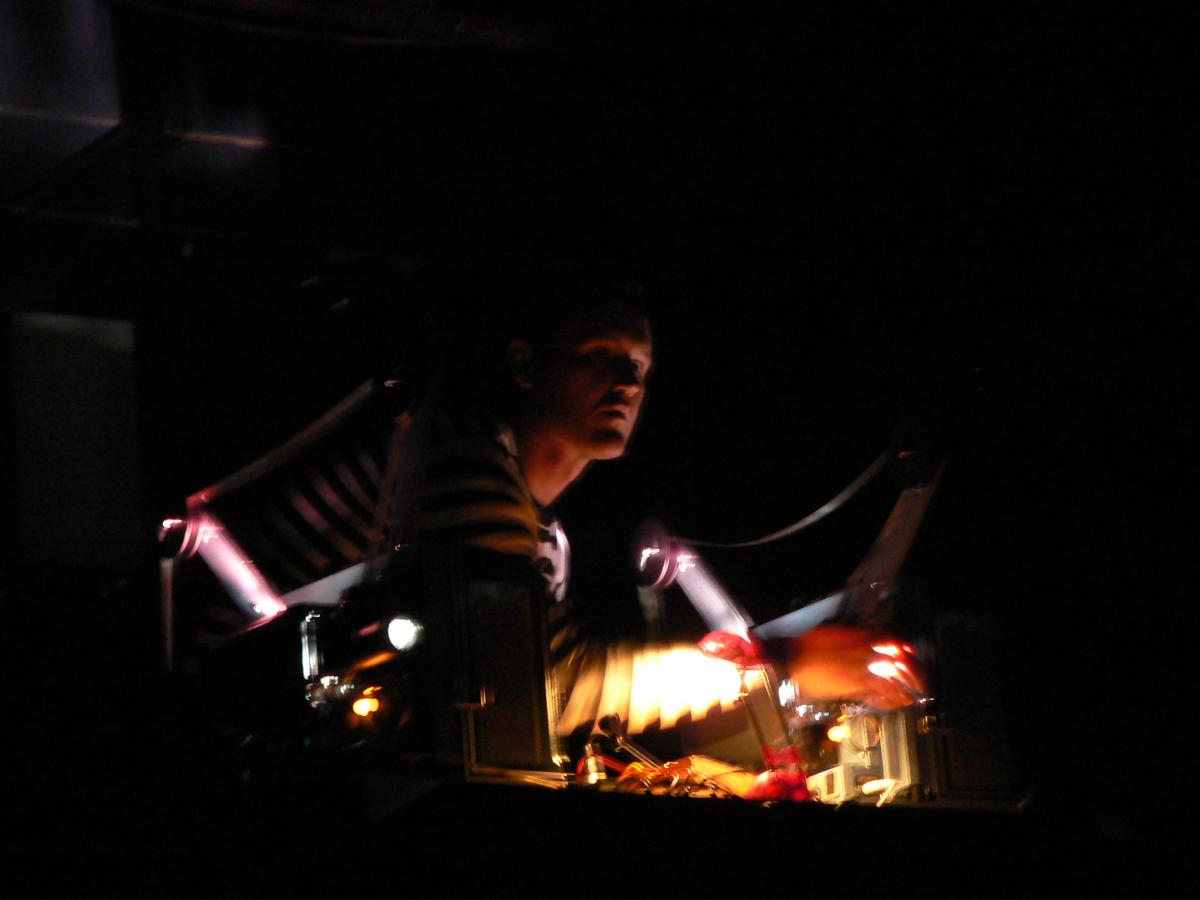 Live 6: Feedback Loop
Bryant / Migone / Parant / Lemieux and Ben Russell

A double bill of cinema beyond the screen featuring 16mm projection performances by Ben Russell and Karl Lemieux. Russell (who is currently the Visiting Artist in Residence at LIFT) will present The Black and White Gods, which revisits a clip from his own film Daumë as the basis for a double-projection performance. The performance blends the loops from the film with a soundtrack composed with hand-built synths as well as various physical interventions between lens and screen to "interrogate the possibility of representation via the abstracted field of bodily experience."

Over the past several years Montréal-based Lemieux
has been creating a body of multi-projector 16mm film performances that
redefine the classical avant-garde tropes of hand-manipulated film.
Often working with three or four projections at a time Lemieux builds
loops from a library of found footage, stitching together imagery
ranging from old westerns to educational films. Lemieux pushes these
celluloid loops to their physical limits: drawing on, scratching into,
and cutting into the emulsion as he slows the loops into trance-like
flickers that burn and disintegrate in the light. Hiss Tracts
is a new performance in which Lemieux will be collaborating with
Christof Migone, Jonathan Parant and David Bryant who will be playing
reel to reel tape loops and electronics.

Ben Russell is an itinerant photographer, curator and experimental film/videomaker whose works have screened in spaces ranging from 14th century Belgian monasteries to 17th century East Indian Trading Company buildings, police station basements to outdoor punk squats, Japanese cinematheques to Parisian storefronts and the Sundance Film Festival to the Museum of Modern Art.

Karl Lemieux studied cinema at Concordia University and has created several short films including The Bridge (1998), KI (2001), Motion of Light (2004), Western Sunburn (2007), Trash and no star! (2008) and Passage (2008). He is a co-founder of Double Negative, a film collective based in Montréal focused on the production and screening of experimental film.

David Bryant is a founding member and a driving creative force behind Montréal musical collectives Godspeed You! Black Emperor and Set Fire To Flames. It was in the latter group that Bryant developed his obsession with atmosphere, sound landscapes and unorthodox recording techniques. Currently, Bryant runs The Pines recording studio in Griffintown, Montréal.

Christof Migone is a multidisciplinary artist and writer. His work and research delves into language, voice, bodies, performance, intimacy, complicity and endurance. In 2006, the Galerie de l'UQAM presented a retrospective on his work accompanied by a catalogue and a DVD entitled Christof Migone – Trou.

Jonathan Parant has worked with Montréal music collective Fly Pan Am (Constellation records), Set Fire to Flames (Alien8 recordings) and Feux Thérèse (Constellation records). He also works as a radical performer with the collective Just'Au Crane (with Alexandre St-Onge) and Pac Pac (with Simon Brown). He is now working with Montréal musical collectives Kantnagano and Meurtre.
Non-members: $10.00
Members: $8.00 (Images Member)
Location:
The Theatre Centre
1087 Queen Street West
Toronto ON Canada