Is 1 hr 1 hr? – NRATI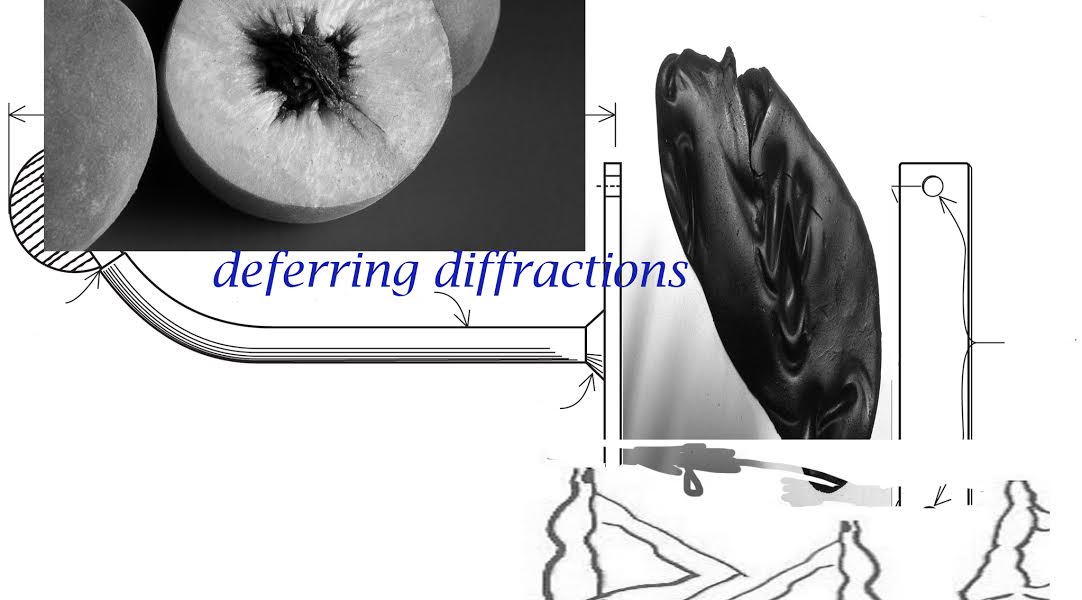 As part of VILLA Toronto, this salon will feature selections from the writings of Karen Barad as well as a performance of Is 1 hr 1 hr?, a script by Tiziana La Melia produced in collaboration with Laurie Kang.
Performance by Christine Atkinson and Laurie Kang.
As part of VILLA, 8-11 is presenting deferring diffractions, an installation-cum-mutating-dance-studio by Laurie Kang. On view will be metaphoric images, objects and synthetic materials replete with knots, intersexed flatworms and reflections. The performance of Is 1 hr 1 hr?, which was written by Vancouver-based writer and painter Tiziana La Melia and produced in collaboration with Kang, will serve as a diffraction of the installation works through embodiment. Drawing from the texts of feminist theorist Karen Barad, we will explore how the installation work, the script and the salon discussion make a mutually constituting phenomena.
Karan Barad's essay Nature's Queer Performativity can be accessed here. (PDF)
Laurie Kang works in image-based sculpture and installation. Recent exhibition and project sites include Art Gallery of Ontario, Art Metropole, Erin Stump Projects, Soi Fischer (all Toronto), Gallery 295 (Vancouver), Camera Austria (Graz), Feldbuschwiesner (Berlin) and a book publication and launch with Mossless at The New York Art Book Fair. Upcoming projects include a collaborative exhibition at The Power Plant Gallery (Toronto) with Nadia Belerique and Lili Huston-Herterich in June 2015. She is an MFA candidate at Bard College. www.lauriekang.com
8-11 is an arts organization in Toronto helmed by Simon Schlesinger, Cameron Lee, Sarah KilpacK, Xenia Benivolski, Stephanie Fielding, Christine Atkinson, Sona Safaei-Sooreh, Robin MacDonald, Sean Procyk, Felix Kalmenson and Adrienne Kammerer. http://8eleven.org
Special thanks to the Liaison of Independent Filmmakers of Toronto (LIFT) for their ongoing support of this project and the VILLA Toronto for hosting this salon.
Non-members: Free
Members: Free
Location:
Union Station
65 Front Street West
Toronto ON Canada