Fall 2019 Studio Immersion Program – Artist Talk: Andrew Lennox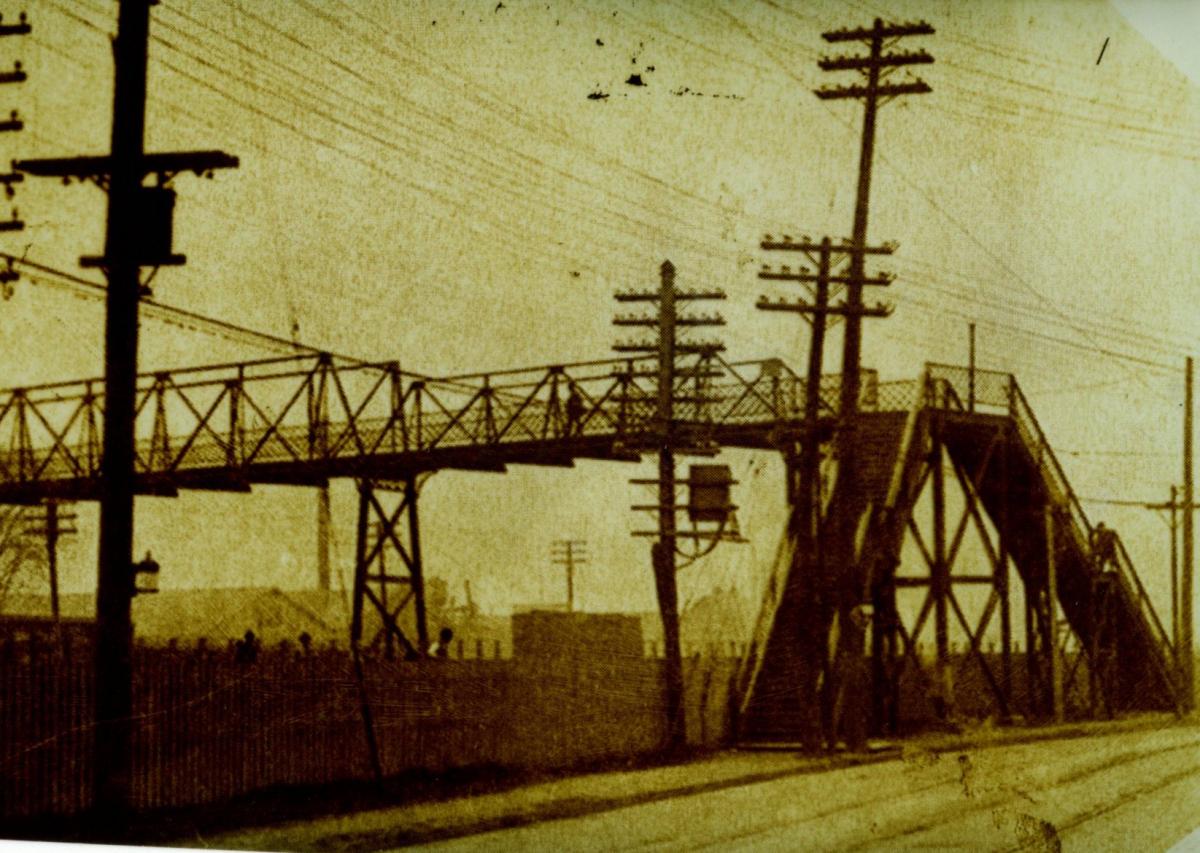 FALL 2019 STUDIO IMMERSION PROGRAM
ARTIST TALK: ANDREW LENNOX
As an artist in the PIX FILM/LIFT Studio Immersion Program, Andrew Lennox has worked in a new project using archival images (government/public domain sources) of the development of West Toronto, over the last 100+ years, as its source material. In addition, he is photographing and using the Google Streetview archive to depict the development that has occurred in the same boundary, over the past 10 years.
Lennox will be giving an artist talk featuring his research and a work-in-progress presentation on Friday December 20, 2019 at PIX FILM Gallery.
Andrew Lennox was in residence as a filmmaker in the Studio Immersion Program.
Andrew Lennox is a film-based artist. Typically, he creates objects using analog film as source material and then animates those objects to create a new film. The "film-objects" are presented as sculptures, alongside a looped screening of the animated film. The intention is to straddle the divide between traditional fine arts in a gallery setting, with the convention of projecting film as a timed-based medium, in a cinema setting. This highlights the time-based distinction between analog film and the traditional fine arts, while also demonstrating their relationship as objects of art. The thrust of his work explores analog film as both a distinct and a related artistic medium, to the traditional fine arts and to digital film.
The LIFT and PIX FILM Studio Immersion Program is generously supported by the Petman Foundation.

PIX FILM is an independent working studio, micro cinema, event space and gallery. The modular space accommodates diverse needs of individual artists, community arts groups and arts collectives. PIX FILM values digital and film forms of production and exhibition. http://pixfilm.ca
The Liaison of Independent Filmmakers of Toronto (LIFT) is Canada's foremost artist-run production and education organization dedicated to celebrating excellence in the moving image. LIFT exists to provide support and encouragement for independent filmmakers and artists through affordable access to production, post-production and exhibition equipment; professional and creative development; workshops and courses; commissioning and exhibitions; artist-residencies; and a variety of other services. LIFT is supported by its membership, Canada Council for the Arts, Ontario Arts Council, Ontario Trillium Foundation, Ontario Arts Foundation, the Government of Ontario and the Toronto Arts Council. http://lift.ca
Friday 20 December 2019, 19:00 to 21:00
Non-members: Free
Members: Free
Location:
PIX Film Gallery
1411 Dufferin Street Unit C
Toronto ON Canada