Artist Talk with Visiting Artist Milja Viita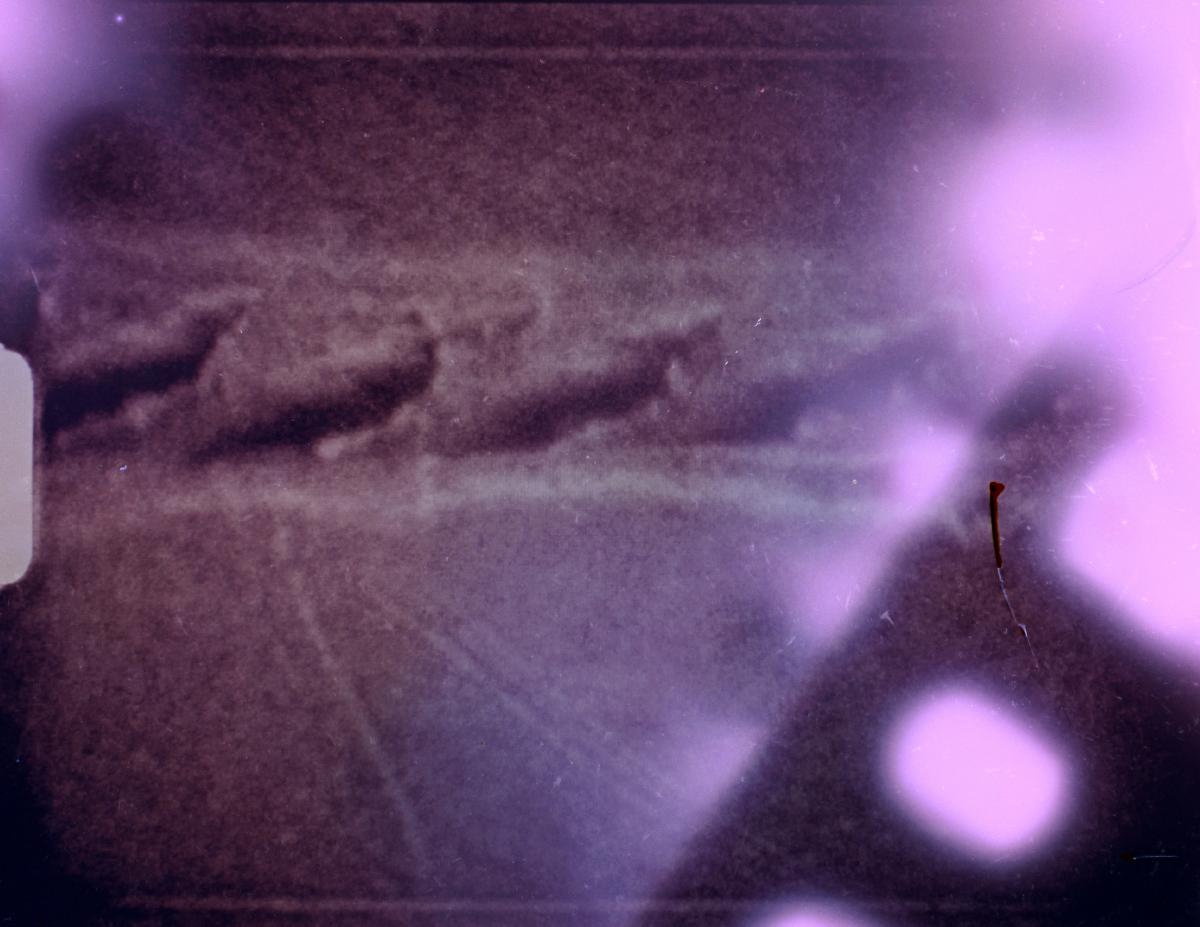 35mm still from "Department of Film Pathology" (work in progress) by Milja Viita
 The Liaison of Independent Filmmakers of Toronto (LIFT)is pleased to present an Artist Talk with Visiting Artist Milja Viita

Milja Viita in person
On Wednesday December 11 at 7:00pm at LIFT (1137 Dupont Street), Milja Viita will present an artist talk of her work and introduce her practice. She is currently working on an art piece which touches on the themes of post-humanity and the rights of other life forms sharing the planet with us. Building off of her recent film, Animal Bridge U-3033, which used night vision technology to film deer crossing a motor highway via a green bridge, Viita is exploring deeper into the crossroads of art, technology and our animal neighbours. Using a Scanning Electron Microscope (SEM), she is examining the surface of Disney's classic Bambi. What we discover, is the skin of the film, the gelatin which originally once was sentient animal. Milja will talk about her working process and its relation to her previous work.
Milja Viita is a visual and media artist who combines experimental and documentary elements in her work. Viita's works have been exhibited in significant Finnish art museums and galleries, as well as at film festivals and on television. Viita received the Finnish Film Foundation's Risto Jarva award for her work Eläinsilta U-3033 in early 2019. Viita was chosen for the LIFT residency in Toronto, a residency aimed for artists working with moving image. https://miljaviita.live
Milja Viita is a Fall 2019 Visiting Artist.
Milja Viita's visit is made possible in part through support from Saastamoisen säätiö (the Saastamoinen Foundation) and the Academy of Fine Arts at the University of the Arts Helsinki. The research behind her film project is supported by Koneen säätiö (the Kone Foundation).

Wednesday 11 December 2019, 19:00 to 21:00
Non-members: Free
Members: Free
Location:
Liaison of Independent Fimmakers of Toronto (LIFT)
1137 Dupont Street
Toronto ON Canada