Fall 2017 Studio Immersion Program – 80 seconds in Toronto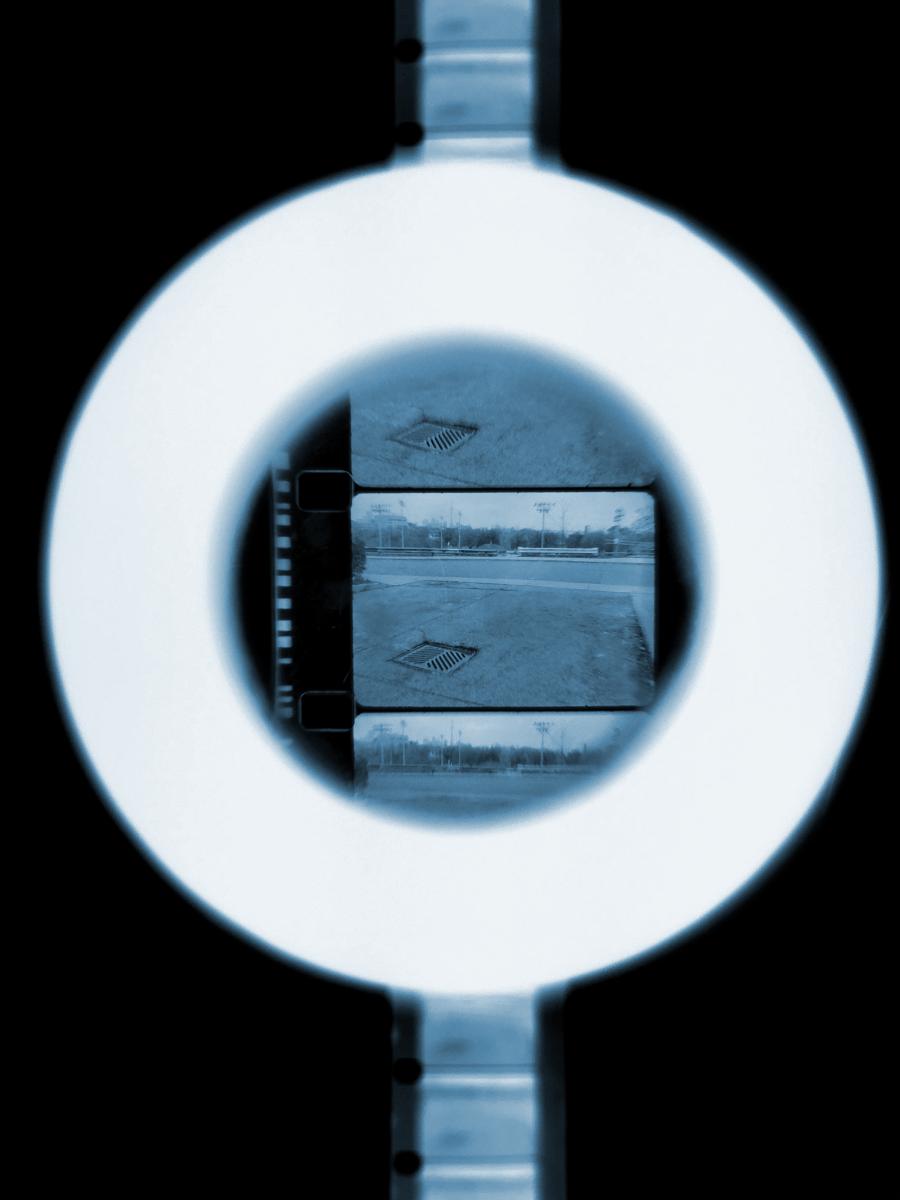 FALL 2017 STUDIO IMMERSION PROGRAM
EXHIBITION – "80 SECONDS IN TORONTO"

Opening reception: Wednesday, November 29, 2017 from 6:00pm – 9:00pm
Open daily: November 30 – December 4, 2017 from 12noon to 7:00pm
80 seconds in Toronto is a studio exhibition by Andreas Wutz, which includes a mixed media installation of 16mm film, 35mm slides, text footage, handmade optical sound and sound drawings transferred on photographic paper.
"Based on field researches and researches in a local library during my residency at LIFT and PIXFILM, I filmed specific places in the local environment of Wallace Emerson, Pelham Park, Carleton Village, Regal Heights, Wychwood, Davenport and Dovercourt Park. My focus was not so much on the social or the economic aspect of those areas and its urban landscape, but the geological aspect of it. The question was: If the glaciers of Ontario's geological past have disappeared are there still visible or invisible traces of them? Do we register the geological history of our immediate surroundings? And, do we look at them differently if we know about it?"
—Andreas Wutz
The studio exbition at the PIXFILM gallery will present an extract of that filmic project on the geological past of an urban landscape. Additionally, the show will include a digital slide projection about a Zimbabwean painter, which was realised during Wutz's residency at the National Gallery of Zimbabwe in Bulawayo.
Andreas Wutz is a conceptual media artist living in Munich and Bilbao. Specializing in 16mm film, his recent works included a photo project in Albacete, Spain, and a long-term research in Zimbabwe resulting in a solo exhibition at the National Gallery of Zimbabwe. His short films, cinepoems which use experimental and documentary strategies, are equally interested in the visual world as in the invisual and the world of sound, and are driven by a deep interest in social-political themes as well as in historical references. He has made films in Spain, the Czech Republic, Zimbabwe and of the Le Mans speedway. More detailed information at www.andreaswutz.net
Andreas Wutz is a residence as our second filmmaker in the new Studio Immersion Program.
The LIFT and PIX FILM Studio Immersion Program is generously supported by the Petman Foundation.
Andreas Wutz's visit is also made possible in part through the support of the Goethe-Institut Toronto.

The exhibition is supported by Institut für Auslandsbeziehungen.

PIX FILM is an independent working studio, micro cinema, event space and gallery. The modular space accommodates diverse needs of individual artists, community arts groups and arts collectives. PIX FILM values digital and film forms of production and exhibition. www.pixfilm.ca
The Liaison of Independent Filmmakers of Toronto (LIFT) is Canada's foremost artist-run production and education organization dedicated to celebrating excellence in the moving image. LIFT exists to provide support and encouragement for independent filmmakers and artists through affordable access to production, post-production and exhibition equipment; professional and creative development; workshops and courses; commissioning and exhibitions; artist-residencies; and a variety of other services. LIFT is supported by its membership, Canada Council for the Arts, Ontario Arts Council, Ontario Trillium Foundation, Ontario Arts Foundation, the Government of Ontario and the Toronto Arts Council. www.lift.ca
Wednesday 29 November 2017 –
Non-members: Free
Members: Free
Location:
Pix Film Gallery
1411 Dufferin Street, Unit C
Toronto ON Canada