Artists Selected for "Transformations: A Cross Generational Commissioning Project"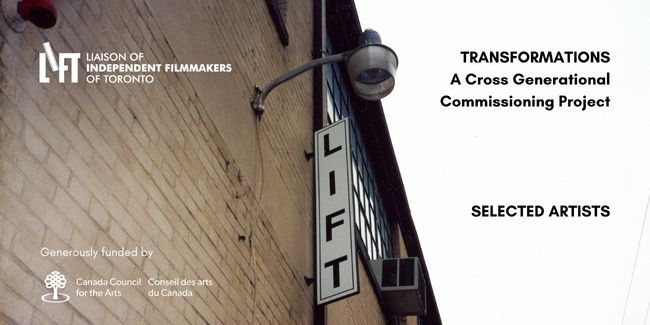 LIFT ANNOUNCES ARTISTS SELECTED FOR
TRANSFORMATIONS: A CROSS GENERATIONAL
COMMISSIONING PROJECT
Toronto, April 13, 2023—The Liaison of Independent Filmmakers of Toronto's (LIFT) recently celebrated its 40th anniversary back in 2021 as an artist-run organization. This milestone presented the opportunity to create an intergenerational dialogue between artists. Through the Transformations: A Cross Generational Commissioning Project, we hope to generate a series of five short collaborative works that point towards the idea of filmmaking as a collaborative art, explorations of collective experience, and cultural memory; placemaking; intersectional storytelling; intergenerational exchange; and imagined or unexpected communities.
As selected from our open call, we are excited to announce the five successful emerging artists applicants who are collaborating with the five previously selected veteran artists from LIFT's first 20 years which include Helen Lee, Jorge Manzano, Kelly O'Brien, John Price and Edie Steiner.
The filmmaking pairs will be finishing projects this summer. There will be a presentation of the works scheduled both in person and online later this summer. Look for more information about their projects on social media in the next few months.
Thank you to the members of our jury which include artists and filmmakers Parastoo Anoushahpour, Keith Lock and Esery Mondesir for their thoughtful and considered adjudication.
The final list of successful emerging artist applicants and their respective collaborative pairing with veteran artists are as follows:
Luísa Cruz, paired with Jorge Manzano
Kourtney Jackson, paired with Edie Steiner}
Alice Charlie Liu, paired with Kelly O'Brien
Jean-Pierre (JP) Marchant, paired with John Price
Dev Ramsawakh, paired with Helen Lee
EMERGING ARTISTS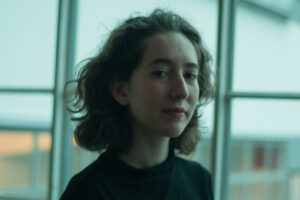 Luísa Cruz is a Brazilian filmmaker and producer based in Toronto. She likes to think of her practice as a process, often wondering about the act of image making in itself, both personally and collectively. Themes of longing and belonging are intertwined in her personal practice. As a producer, she has worked on experimental narratives, music videos and commercials. Luísa has a BFA in Film Production from York University. http://luisacruz.ca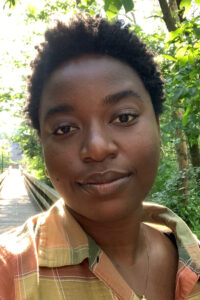 Kourtney Jackson is a Toronto-based writer and filmmaker interested in hybridized, experimental forms of storytelling that exist within and transcend the physical body. Centered in the socio-cultural collisions of subjectivity, surveillance, and societal prescriptions of identity, her films "1 versus 1" (2018) and "Wash Day" (2020) have screened locally and internationally at festivals including TIFF Next Wave, BlackStar Film Festival, Sundance Film Festival (Ignite x Adobe), Breakthroughs Film Festival, and Columbus Black International Film Festival. Through film and other lens-based media, Kourtney continues to explore narratives that exist within the demarcations of mind, body, and spirit. https://kourtneyjackson.net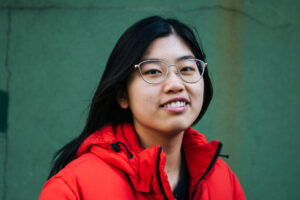 Alice Charlie Liu is a photographer and director based between Toronto and NYC. She is an alum of TIFF Next Wave and Telluride Film Festival's Student Symposium and a 2019 Tribeca Film Institute Film Fellow. Her film "Fictions" (2021) is currently on the festival circuit and won the National Film Board of Canada Award for Best Canadian Film at Toronto Reel Asian Film Festival and has received the support of the Canada Council for the Arts. https://www.alicecharlieliu.com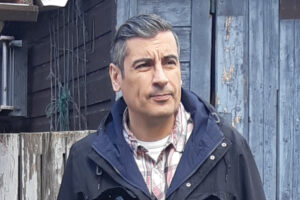 Jean-Pierre (JP) Marchant is a recent graduate of the MFA program in film at York University. His films, which span multiple genres, are concerned with things that grow in the 'spaces in between': between capitalist promises and suburban disappointments, urban landscapes and their hinterlands, personalities in conflict, and diasporic lives and the memories left behind. His most recent work uses found and archival footage, his parents' home movies, narration, and remediation to tell stories that complicate conventional narratives of trauma, Latin American migration, and exile.His works have screened and won awards at several international festivals and galleries including the aluCine Latin Film & Media Arts Festival (Toronto), Photophobia (Hamilton, ON), Video Fever (Toronto), the Calgary International Film Festival, WNDX, the Winnipeg/Montreal/Toronto Underground Film Fests, Antimatter [Media Art] (Victoria), International Portrait Film Festival (Sofia, Bulgaria), Galvanized Suns (Toronto), Northwestfest (Edmonton), and Trap\Door Artist Run Centre. https://www.jpmarchant.com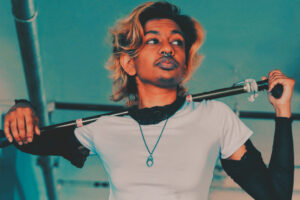 Dev Ramsawakh is a disabled and non-binary award-winning multidisciplinary storyteller, producer and educator. They've been published digitally on websites like Chatelaine, CBC, and Xtra, and have produced projects for SKETCH Working Arts and Luminato Festival Toronto. They've also been included in anthologies such as Disability Visibility, Two Times Removed, and Toronto 2033. They also write poetry, model, and facilitate workshops, both independently and with CRIP Collective. You can find Dev on Twitter and TikTok @merkyywaters and on Instagram @merkyy_waters or on their website https://www.indivisiblewriting.com
JURY MEMBERS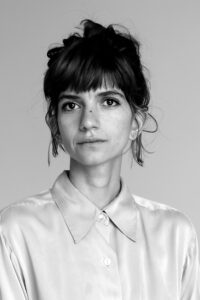 Parastoo Anoushahpour (Iran / Canada) is an artist originally from Tehran now based in Toronto working predominantly with film, video and installation. She was an artist in residence at the Mohammad and Mahera Abu Ghazaleh Foundation (Jordan), Tabakalera International Center for Contemporary Art (Spain), Taipei Artist Village (Taiwan), and Banff Center for Arts & Creativity (Canada). Her recent solo and collaborative work has been shown at Berlinale, MoMA, The Flaherty Film Seminar, Punto de Vista Film Festival, Sharjah Film Platform, Viennale, NYFF, TIFF, Images Festival, IFF Rotterdam, Internationale Kurzfilmtage Oberhausen, Experimenta (Bangalore), and Media City Film Festival. Since 2013 she has been working in collaboration with Ryan Ferko and Faraz Anoushahpour. Their shared practice explores the tension of multiple subjectivities as a strategy to address the power inherent in narrative structures. https://www.parastooanoushahpour.com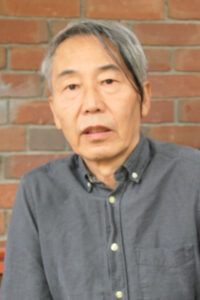 Canada's first Chinese Canadian filmmaker, Keith Lock, has an MFA in film from York University. His high school film, "Flights of Frenzy," won the Best Super 8 award at the UNESCO 10th Muse International, Amsterdam,1969. His experimental feature, "Everything Everywhere Again Alive," 1975, screened in TIFF's Retrospective of Canadian Cinema,1984. "A Brighter Moon," was nominated for a Gemini Award for Best Short Drama,1987. "The Road Chosen: The Lem Wong Story," received the NFB Innoversity Conference Award, 2002. "The Dreaming House," 2005, received Best GTA Filmmaker Award at the Toronto Reel Asian International Film Festival. More recently, he created "The Secret," 2017, a 360 Virtual Reality prototype for the NFB. Keith was cinematographer for Michael Snow's, "Both Sides of the Story," voted one of TIFF's 150 Essential Works of Canadian cinema, 2017. In 2020, AGO Film Curator, Jim Shedden, selected "Everything Everywhere Again Alive," one of "100 Best Canadian Films of All Time." Keith is the first winner of theToronto Reel Asian International Film Festival's Firehorse Award in 2022. Currently, he is Executive Producer of a feature film now in post-production, "Café Daughter." https://keithlock.ca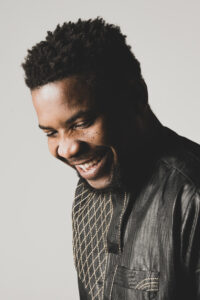 Esery Mondesir is a Haitian-born video artist and filmmaker. He was a high school teacher and a labour organizer before receiving an MFA in cinema production from York University (Toronto) in 2017. Mondesir's work draws from personal and collective memory, official archives and vernacular records, the everyday, to generate a reading of our societies from the margins. Made in collaboration with fellow members of the Haitian diaspora in Havana, Cuba and Tijuana, Mexico, his previous films have been exhibited in art galleries and film festivals worldwide, including the Museum of Contemporary Art in Montreal, the Eastman Museum in Rochester, NY, the Norton Museum and the Third Horizon Film Festival in Miami, Florida. the Open City Festival in London, UK. "Esery Mondesir: We Have Found Each Other," his current solo exhibition, is at the Art Gallery of Ontario until August 7th this year. Mondesir's latest project, "Of What Death we Die," premiered at the 2022 Third Horizon Film Festival. https://www.instagram.com/gadepabouleje
The Transformations: A Cross Generational Commissioning Project is made possible thanks to the generous support of the Canada Council for the Arts and their Digital Now Grant.

The Canada Council for the Arts is Canada's public arts funder, with a mandate to "foster and promote the study and enjoyment of, and the production of works in, the arts." https://canadacouncil.ca
The Liaison of Independent Filmmakers of Toronto (LIFT) is Canada's foremost artist-run production and education organization dedicated to celebrating excellence in the moving image. LIFT exists to provide support and encouragement for independent filmmakers and artists through affordable access to production, post-production and exhibition equipment; professional and creative development; workshops and courses; commissioning and exhibitions; artist residencies; and a variety of other services. LIFT is supported by its membership, Canada Council for the Arts, Ontario Arts Council, Ontario Trillium Foundation, Ontario Arts Foundation, the Government of Ontario and the Toronto Arts Council. https://lift.ca

-30-
For additional information please see https://lift.ca or e-mail Commissioning and Mentorship Coordinator Robert Lee at commisssions@lift.on.ca

Follow this project on social media: #LiftFilm #LiftMember #LiftTransformations