Ancient Evenings with Ariana Reines – NRATI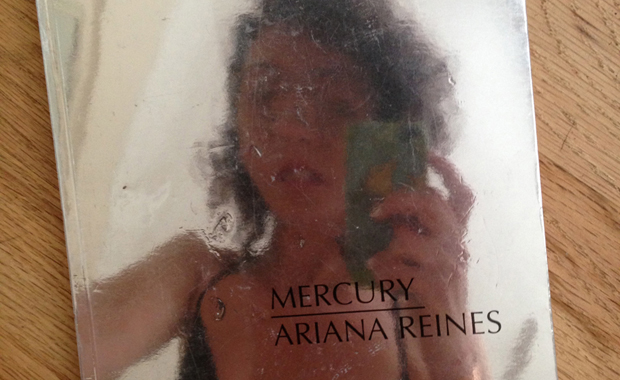 In conjunction with Gallery TPW's R&D, this salon will host a project of poet and translator Ariana Reines, entitled Ancient Evenings.
In conjunction with Gallery TPW's R&D, this salon will host a project of poet and translator Ariana Reines, entitled Ancient Evenings.
Ariana Reines in attendance.

As an ongoing project of Reines's, Ancient Evenings is a writing sabbath of sorts, incorporating liturgical reading, automatic writing and neglected arts of conversation. Born of the yearning to marry the spirit of sacred spaces with the spirit of frank yet generous companionship, Reines says of its origins that, "I wanted to try reading and writing in company the way I fantasized a Heian courtier or an erudite merchant in Al-Andalus might read and write—slightly or very drunkenly and at leisure in some kind of cohort, not the solitude of scholars or professionals, though with great focus and maybe a little sociable competitive spirit—I wanted to take the space of sharing and writing poems and tales away from the workspace of classrooms and workshops and programs and degrees and return it to something more proper and more relaxed, but also, perhaps, more stimulating…"
Refreshments and a (surprise) ancient text will be provided. Those interested in attending are asked to pre-register here: kim(at)gallerytpw.ca

Please note that this event is free, but that those who attend are asked to be willing to write and read under special circumstances for an evening.

Based in New York, Ariana Reines is the author of The Cow (Alberta Prize, 2006), Coeur de Lion (2007), Mercury (2011), all from FenceBooks, and Thursday, (2012), from Spork, and the Obie-winning play TELEPHONE (2009), commissioned & produced by The Foundry Theatre. She is the translator of The Little Black Book of Grisélidis Real: Days and Nights of an Anarchist Whore by Jean-Luc Hennig (2009) and Preliminary Materials for a Theory of the Young-Girl by TIQQUN (2011), from Semiotext(e), and of My Heart Laid Bare by Charles Baudelaire, (2009) from Mal-O-Mar. Performances and theatrical works include THE ORIGIN OF THE WORLD at Stuart Shave Modern Art (2013), LORNA, with Jim Fletcher, at the Martin E. Segal Theatre (2013), MISS ST'S HIEROGLYPHIC SUFFERING at the Solomon R. Guggenheim Museum (2009), and SWISSNESS at The Swiss Institute (2012). Most recently she published The Origin of the World, a book for Semiotext(e)'s contribution to the 2014 Whitney Biennial. This summer she will present MORTAL KOMBAT, a new performance work with Jim Fletcher, at Le Mouvement Biel/Bienne in Switzerland.
This meeting of No Reading After the Internet (Toronto) is supported by the Liaison of Independent Filmmakers of Toronto (LIFT) and Gallery TPW R&D.
Non-members: Free
Members: Free
Location:
Gallery TPW
1256 Dundas Street West
Toronto ON Canada