Ambassadors of Coincidence I: A city walk game with Dagie Brundert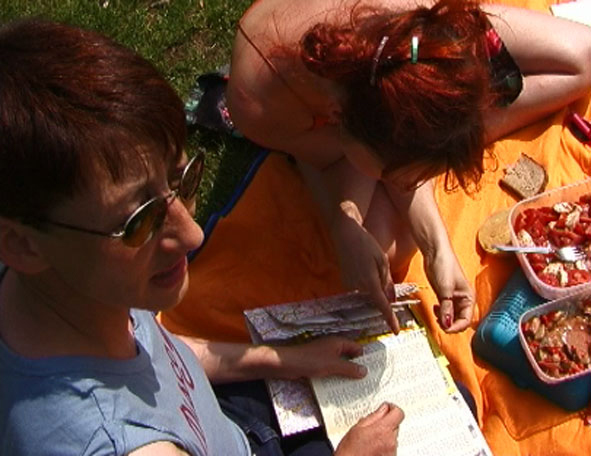 Co-presented by LIFT and the Goethe Institut Toronto
Co-presented by LIFT and the Goethe Institut Toronto
Saturday
May 12 and Sunday May 13, 2012
Both days from 11am – 5pm
Enrolment
limited to 8
Free, Advanced registration required
Ambassadors
of Coincidence is a collaborative film production game conceived by Dagie Brundert as
a way of tempting fate and challenging coincidence. This weekend will begin
with an introduction and viewing of the Berlin edition and a short overview of
Super 8mm equipment before the group is split into teams of three. Each group
will generate a randomized route through the city and use Super 8mm film to
document the trip.
Groups
will travel by bike, car or transit and collect film and audio impressions of
the sites on their list. This scavenger hunt for audiovisual gems will be
collected and assembled into a short film, which will premiere at CineCycle May
31st.
To
register email registration@lift.on.ca or call 416.588.6444

Non-members: Free
Members: Free
Location:
LIFT
1137 Dupont Street
Toronto ON Canada