Tour LIFT as part of 2018 Doors Open Toronto presented by Great Gulf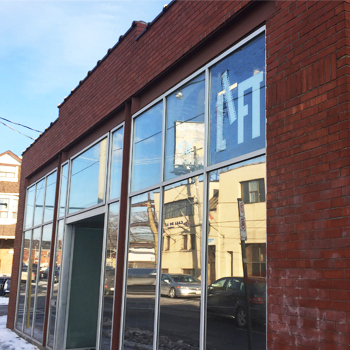 Tour LIFT as part of this year's Doors Open Toronto presented by Great Gulf


Tour LIFT as part of this year's Doors Open Toronto presented by Great Gulf
More than 130 buildings across Toronto open their doors over the May 26 – 27 weekend. This year, Doors Open Toronto shines a spotlight on the city's film and television industry. Visit historic cinemas, film and television studios, post-production houses, digital media studios, artist-run centres as well as buildings that have been featured in film and television.
Doors Open presented by Great Gulf 2018 Times:
Saturday, May 26, 2018 ***
10:00 am – 5:00 pm, Last Admittance: 4:30 pm
1137 Dupont Street

*** LIFT is participating only on Saturday.

Building Description
The Liaison of Independent Filmmakers of Toronto (LIFT) is an artist-run charitable organization dedicated to media arts education and production resources. LIFT exists to provide support and encouragement for independent filmmakers and artists through affordable access to production, post-production and professional development. Founded in 1981 by a small collective, LIFT has since grown to become one of the foremost centres of its kind globally.
Visitor Experience
Visitors to LIFT will see unique facilities and resources devoted to independent film-making: analogue optical printers, animation stands, sound recording studios, darkroom facilities and workshop classrooms. Volunteers will be on hand to answer questions about LIFT's mission and resources.

Details: Doors Open Information