LIFT Welcomes New Staff – Summer 2015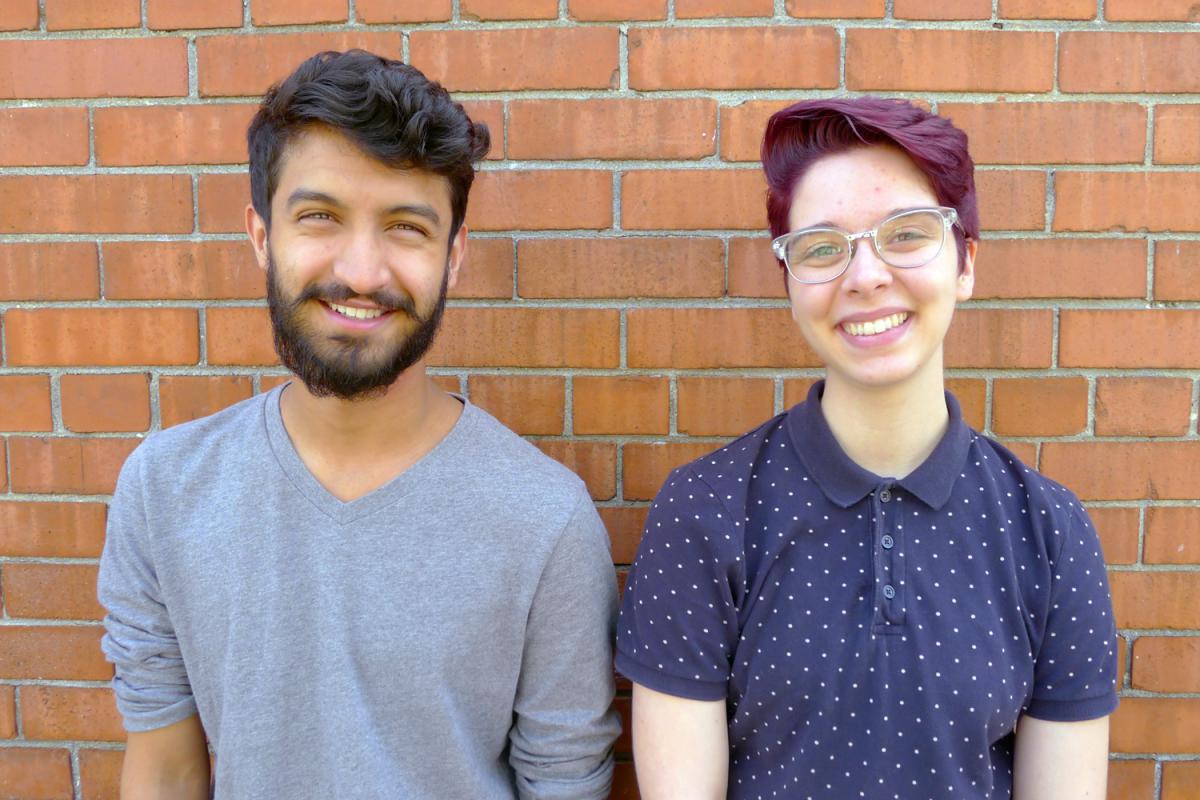 July 15, 2015
Welcome to New Summer 2015 Education/Outreach Assistant and Technical Assistant

July 15, 2015
Welcome to New Summer 2015 Education/Outreach Assistant and Technical Assistant

Omar Siddiqui is our new Education and Outreach Assistant this summer at LIFT. He will be assisting our Education Coordinator Shenaz Baksh in day-to-day coordinating of the summer workshop season and in seeking out further opportunities for LIFT to provide service and access to community organizations.

"While searching for filmmaking classes in the GTA, I discovered LIFT's workshops. I was thrilled to discover that the organization provided affordable access to equipment and filmmaking lessons for any interested individuals. I am more than happy to be contributing to the outreach work done by LIFT."

Omar Siddiqui is a student of the Advanced Television and Film Studies program at Sheridan College. Mainly focused on becoming a film and video editor, he also contributes to two Toronto-based film websites in the form of film reviews and industry news coverage.
Megan Berg is our new Technical Assistant this summer at LIFT. They will be assisting our Technical team, Anh Dao, Gerald Grison and Karl Reinsalu, in the equipment room and production facilities before pursuing her MFA in the fall.

"I'm so excited and grateful to be working in LIFT's Technical Department this summer! Under the guidance of Anh, Karl and Gerald I'm looking forward to learning more about and working with equipment, independent filmmaking and electronics. I can't wait to learn from all of the wonderful artists around me."

Megan Berg is an independent video artist and 80s Teen Movie Enthusiast. Born in Calgary, Alberta they moved to Toronto and recently completed their BFA in Film Production, where they specialized in cinematography and experimental filmmaking.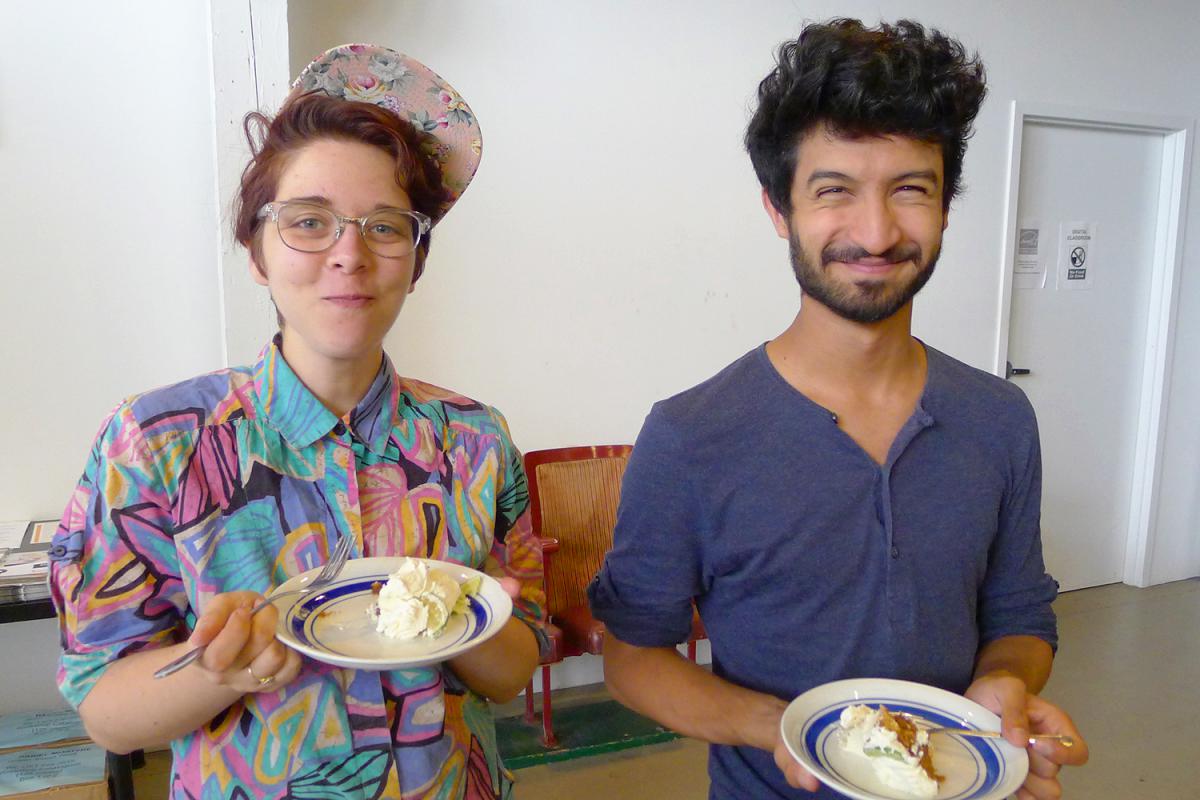 Megan and Omar enjoying some key lime pie during their last week at LIFT.
August 28, 2015—Today the Liaison of Independent Filmmakers of Toronto bids farewell to our wonderful 2015 Summer Students! Megan Berg and Omar Siddiqui were a great help these past few months—looking forward to having them back as members!