LIFT Welcomes New Staff – October 2021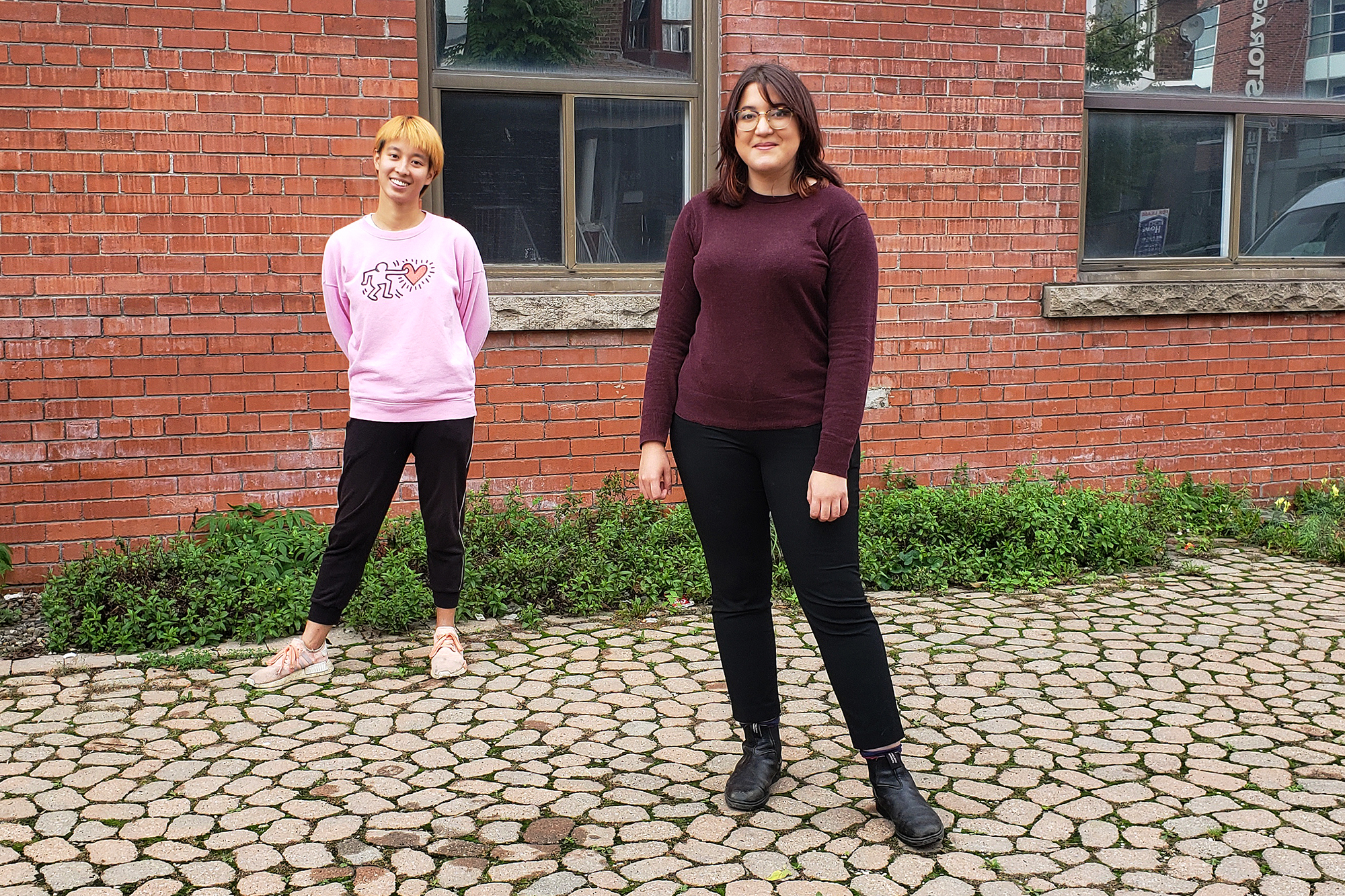 (L) Yixun Zhang and (R) Robin Riad
October 14, 2021
Welcome to New Technical Staff
The staff of the Liaison of Independent Filmmakers of Toronto (LIFT) would like to welcome our new Technical Administrator Yixun Zhang and our new Technical Coordinator Robin Riad to the team. They both join current Technical Coordinator Karl Reinsalu in the Technical Department, providing support for members as we slowly reopen our equipment, store and facilities over the course of this fall. We're excited about having them join our team and look forward to their contributions to the continued growth of the Technical Department.
"I am excited to join the LIFT technical department and work with the wonderful staff here. As a film lover, it is a great opportunity and privilege to work at the heart of Toronto's independent filmmaking scene and assist with filmmakers' technical needs. I look forward to utilizing and continuing to develop my knowledge in filmmaking, both analog and digital, through my work here."
—Y. Zhang
Yixun Zhang is a cinephile, arts administrator and archivist. Yixun received a BA in Film Studies in the UK and is currently based in Toronto after graduating with a MA in Film and Photography Preservation and Collections Management. During their field placement and internship with the Canadian Filmmakers Distribution Centre (CFMDC), Yixun worked on film inspection and cataloguing and curated two online film programmes highlighting filmmakers from diverse backgrounds. In their spare time, Yixun can be found walking and petting dogs.
"I'm so excited to be working at LIFT! It is truly an honour to be working at such an important establishment in the Toronto film scene. I'm looking forward to expanding on my current knowledge, working in the technical department, and meeting all the filmmakers and artists who come to LIFT. This is a great place to learn and grow, and one that I'm glad I can be a part of."
—R. Riad
Robin Riad is an Egyptian-Canadian experimental filmmaker, animator, and artist. She is a graduate of the Integrated Media program from OCAD University, with a specialization in Expanded Animation and Digital Painting. Robin works primarily with analog mediums, specifically 16mm, Super 8mm and 8mm. Aside from experimenting with her filmmaking practice, Robin enjoys drawing portraiture, photography, and hanging out with her beautiful feline friend, Zuzu.
We hope you come say hi when it's safe to do so. More information on our re-opening plans will be announced shortly.